MEVALCO LAUNCHES 'TIP TOP' TAPAS RANGE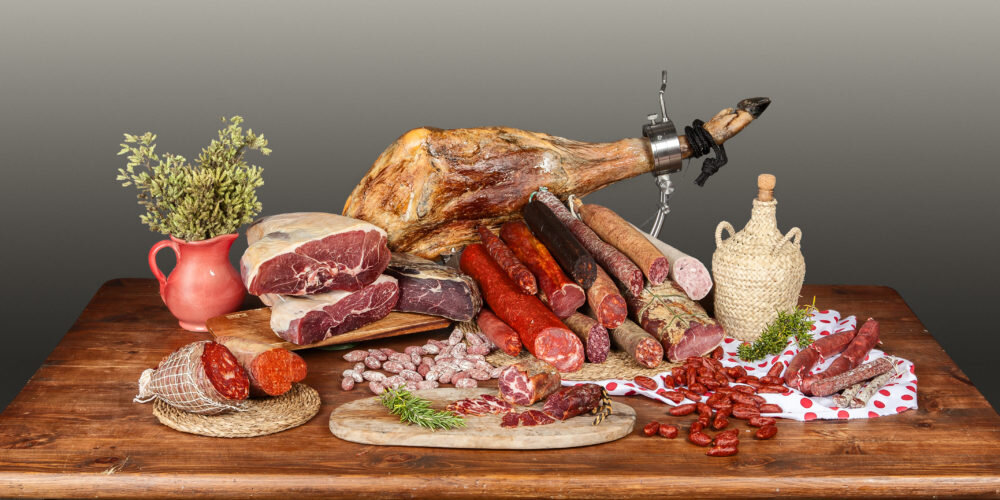 Mevalco – the fast-growing importer and wholesaler of super-premium Spanish fine foods, has launched its tip top range of Tapas products offering caterers a unique and authentic line up of products introducing new and delicious flavours, as well as great profit potential.
Spanish Tapas remains legendary when it comes to snacks and small eats, and the Mevalco range has been specifically created to satisfy the growing popularity of tapas and growing demand for the more unusual options.
Sourced from Spain and to the highest specifications, popular lines include croquettes, a unique range of smoked and roasted nuts and oils, as well as delicious meats and seafoods.
CEO of Mevalco, David Menendez, explains about the origin of tapas.
"The word tapa has its origin in a royal anecdote/story. King Alphonso XIII, on his visit to Cádiz, stopped in the "Ventorrillo del Chato", where he ordered a glass of sherry. The waiter covered the glass of sherry with a slice of Bellota ham to avoid the sand from the beach going into the drink (tapa-lid). The King, surprised, asked the waiter what it was and the waiter explained. The King ordered another sherry glass 'with the same lid', his companions ordered the same and it has carried on since then.
"I think that what is more relevant than the exact origin of the word is the never changing Spanish culture of sharing food between family and friends.  A tortilla in the centre and cured meats for everybody to carve in has been the staple of many dinners in Spain for a long time.  For us, it is a great way of socialising while keeping food at the centre piece."
Check out the Mevalco Tapas Range:
Mevalco's Spanish Croquettes range make a perfect snack (or starter).  Enjoy flavours such as Iberian Ham (1.5kg £15.50), Wild Mushroom (1.5kg £15.50), Cuttlefish in their Ink (1.5kg £16.50), Aired Cured Beef (1.5 kg £15.50), Cod, Leek and Piquillo Peppers (1.5kg £15.50), Spider Crab with Saffron (1.5kg £22.95) and Ox Tail (1.5kg £22.95).  Easy to cook and serve whilst also being highly profitable for operators, these are increasingly a must-have for hotel menus.
Mevalco's Empanadas (Galician savoury pies) also present an unusual option for menus here in the UK.  With flavours such as Salt Cod and Raisin, Tuna, Chicken and Mushroom. 1.6kg pie £8.95 500g round pie £2.99.
Turning to more traditional snacks, the Mevalco range offers favourites with a Spanish twist.  For hotel bar tops – delicious Fried Almonds with Rosemary (1kg £16.95), Fried Almonds with Olive Oil (1kg £16.50) and Fried Almonds with Paprika (1kg £16.95) and Roasted Hazelnuts (1kg £16.50) present an unusual and delicious option to the standard fare that is often seen. Other great bar snacks include Fried Yellow Chickpeas (1kg £4.75) and fried broad beans (1kg £5.25).
Mevalco has a fabulous selection of green, black and mixed olives. Arbequin olives (2.5kg £11.95) which are small and brown with a fresh, fruity and almond flavour as well as Manzanilla olives (5kg £19.95) which have a briny anchovy flavour – perfect for a snack or in a dry Martini.  Natural Kalamata black olives (5kg £26.50) with a rich and fruity flavour and not forgetting Cortijo olives (3kg £11.95) with their meaty texture and delicate flavour of Mediterranean spices.
Other Spanish Tapas in the Mevalco range include Banderillas (1.2kg £6.50) which are assorted pickles on a stick.  The best combination to enjoy an intense flavour of gherkins, red bell pepper, olive, chilli and baby onion.  Lupin seeds (2.5kg £8.50) which are a great snack – a pulse which is high in protein and high in fibre which is sweet and slightly sour in taste but very moreish.  Large and small caperberries (2kg Large £9.95 Small £13.50) and sweet pickled Guindilla (1.8kg £14.50) which is whole chilli pepper in olive oil with an intense flavour.
Mevalco's range of cured chorizo includes Chorizo Iberico Bellota (700g £14.50), a delicacy made for 100% lean Iberian pork.  Its flavour is perfectly balanced between the smokiness of the spice and the sweet and savoury flavours of the acorn fed pork.  The Salchichon Teruel (750g £10.50) is spiced to achieve a sweetly aromatic and harmonious flavour – very highly recommended. Not forgetting Mevalco's Mussels in hot pickling sauce (110g £1.49) – a tapas in its own right.
For further details of Mevalco's range, please check out: www.mevalco.com and follow Mevalco on Twitter at @mevalco.