INNOVATIVE BITES EXPAND SAVOURY SNACK OFFERING WITH PRESSED 'ELEPHANT' PRETZELS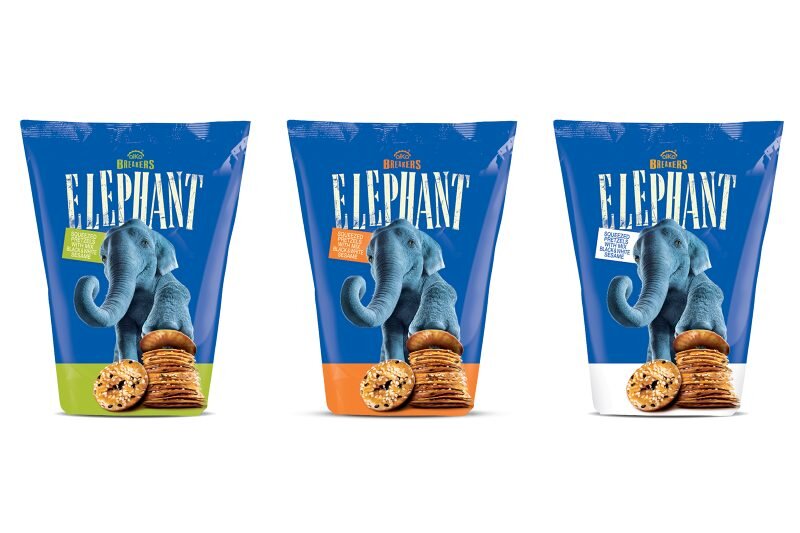 Innovative Bites, the UK's biggest supplier and manufacturers of snacks and sweets, has today (Wednesday 26th April) announced another exciting addition to its expanding healthier snack range – 'squeezed' Elephant pretzels, which will launch in the UK for the very first time.
The super-slim, fun, bite-sized snacks are available to retailers and wholesalers across the UK from today, incorporating 3 SKU's – sea salt, black & white sesame and mixed seeds, presented in individual 40g, 90g and 180g sharing bags.
Developed and manufactured by Alka Group, the new baked range bolsters Innovative Bites' rapidly expanding snack portfolio, which already features New York Style Pitta Chips – as well as its extensive confectionery range.
Vishal Madhu, founder and owner of Innovative Bites, commented, "We are very excited to bring Elephant pretzels to the UK exclusively and for the very first time. I have no doubt the product will excite both the retailer and the consumer, as there is nothing quite like them currently on the market."
He added, "Consumers continue to look for snacks that are better-for-you and that taste great, and Elephant pretzels deliver on both of those things in a big way."
With less fat than standard crisps, Elephant pretzels present a modern twist on an old favourite snack, with all the flavour and crunch of a regular pretzel – but lighter, crispier, flatter and more versatile.
The new Elephant 'squeezed' pretzel lines are available now from Innovative Bites with a recommended retail price of £0.29 (40g), £0.79p (90g) and £1.50 (180g)