THE UK'S FAVOURITE COCKTAIL IS REVEALED AND IS A CUBAN HIGHBALL!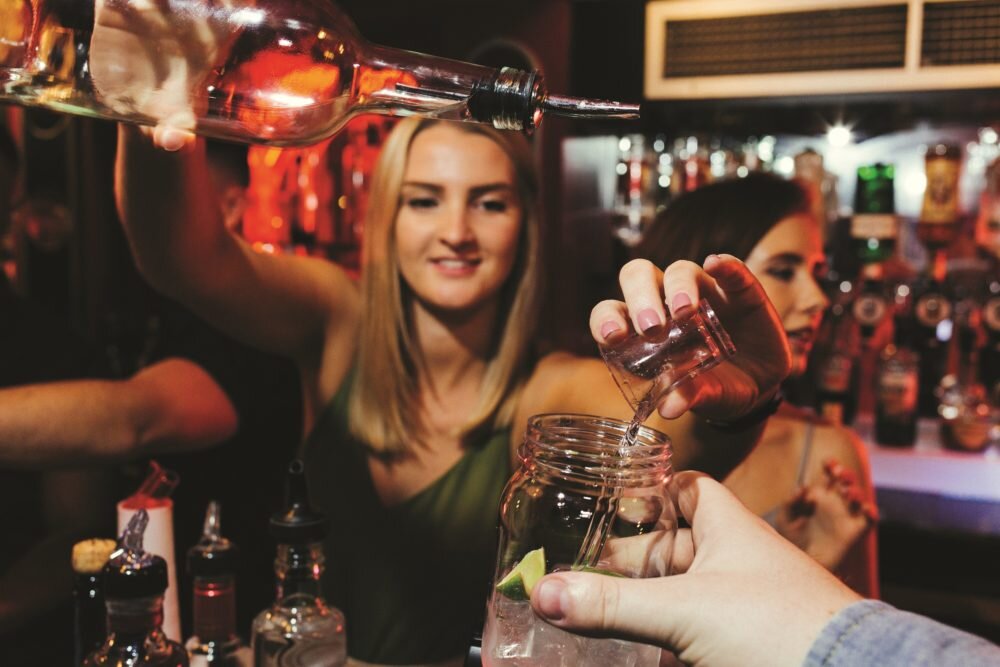 The Mojito overtakes the Piña Colada as the UK's favourite cocktail
The Long Island Iced Tea sees an increase in popularity, jumping five places to number three, since 2015
British hens are putting their cocktail making skills to test with special masterclasses
As Hipsters attempt to make the bitter tasting Aperol Spritz the tipple of choice, while old-school partygoers cling on to the brightly coloured sweet cocktails like the Daiquiri, new research has found that actually, nothing beats the traditional Cuban favourite – the Mojito.
Consisting of five core ingredients; white rum, sugar, lime juice, soda water and mint, the Mojito has been voted the number one cocktail in a survey of 2,000 people commissioned by party planning specialists, Hen Heaven.
In a previous survey from 2015*, the mighty Piña Colada came out on top, but evolving taste buds have pushed the Puerto Rican favourite down to second place.
Meanwhile, the Long Island Iced Tea has gained popularity, jumping from number eight to number three, whilst the Margherita lost a lot of fans, dropping off the top ten entirely.
At the bottom of the list was the Appletini with just 0.5% of votes, and contrary to their peers, the James Bond inspired Martini was the under 25's favourite cocktail with more than 1 in 10 choosing the 007 classic.
The Hen Heaven Top Ten Cocktails
1st – Mojito
2nd – Piña Colada
3rd – Long island Iced Tea
4th – White Russian
5th – Cosmopolitan
6th – Black Russian
7th – Dark & Stormy
8th – Martini
9th – Screwdriver
10th – Sex on the Beach
With cocktails being the most popular beverages consumed on a hen weekend, Hen Heaven offers ladies celebrating their last night of freedom the chance to make their very own in a cocktail masterclass.
Equipped with all the necessary ingredients and equipment, as well as a professional mixologist, hens will learn how to shake, pour and stir the perfect cocktail while also learning some background information and history behind their favourite tipple. Hens can then taste and enjoy their homemade concoctions.
 Five Easy Steps to Making the Perfect Mojito
 Ingredients
50ml of White Rum
1 dash of Soda Water
2tsp Cane Sugar
Two Wedges of Lime
A small handful of Mint Leaves
Crushed Ice
Method
Place the lime wedges into a highball glass, pressing down on the lime to extract the juices, before mudding together with the sugar
Crush your mint leaves using a rolling pin and add it into the glass containing the lime juice and sugar
Fill the glass with crushed ice ¾ of the way, before pouring in the white rum and adding a dash of soda water
Using a bar spoon, stir your mixture well to ensure that all the ingredients are well combined
Finally, add a little more crushed ice and mint
For more information or to book your cocktail masterclass, please visit: https://www.henheaven.co.uk/