"Propak East Africa is moving the region towards Africa Agenda 2063"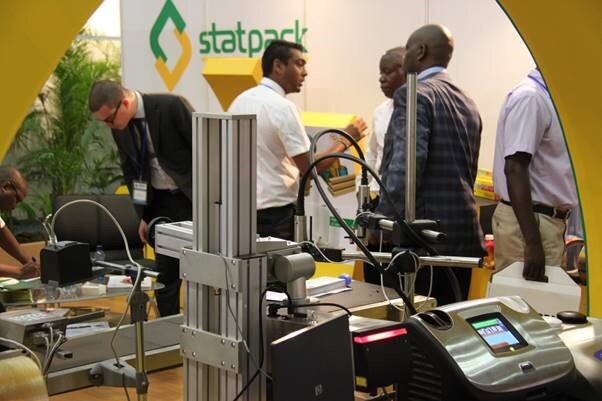 Propak East Africa, which is running from 7-9th March at the KICC in Nairobi, is set to be the biggest industry gathering that has even happened in the Kenyan packaging, printing and plastics sector. With currently 108 exhibitors attending from 21 countries, the show is a true representation of the appeal that the Kenyan market currently has.
The exhibition has a broad mix of international companies. From Kenya and South Africa; India and China; Italy and Austria; Middle East and North Africa; as well as many more, the show is truly an international gathering. Exhibitors at the event also cover a breath of industries within the packaging, printing and plastics sectors. With working machinery, components, raw materials and solutions all onsite, products at the show encompasses the entire sector.
Alongside the exhibition is the Propak Conference that this year runs following the theme of 'Proving the efficiency of packaging, printing and processing in East Africa'. The conference will feature 15 sessions from local and international speakers. Topics include consumer and economic trends; the East African packaging market today; compliance, sustainability, waste and many more. With speakers from the Kenya Bureau of Standards, Coca-Cola, Deloitte, Tetra Pak and local associations amongst others, it will be the chance to hear and learn from people that is not possible under normal circumstances.
In speaking on the event, Joseph Nyongesa from the Institute of Packaging Professionals of Kenya said, "IOPPK is committed to developing globally competitive packaging to meet the requirements of an industrializing local and regional market. PROPAK East Africa provides a forum where industrial actors get the necessary practical exposure to choose appropriate technologies to advance their agendas. Africa Agenda 2063 is committed to industrialise Africa, feed Africa and improve quality of life. PROPAK East Africa will go a long way in moving the region towards these goals."
Propak East Africa has been running since 2014 and this year has firmly established itself as the number one event of its type in the region. The event stems from Propak Africa which runs in Johannesburg and welcomes over 500 international exhibitors and over 16,000 visitors. The event is also run in Cape Town and Lagos, Nigeria, all of which are the market leading events of their types. The organisers, Montgomery ECO East Africa, are also the largest Kenyan based exhibition organisers with a history of running exhibitions in the region for 27 years.
Propak East Africa will be open from 10am on the 7th March at the KICC and will run for three days. Both the exhibition and conference are FREE to attend upon registration and there is free and exclusive parking for participants to the exhibitors. For more information, please visit www.propakeastafrica.com.