MANCHESTER CITY AND HEINEKEN CONTINUE LONG-STANDING PARTNERSHIP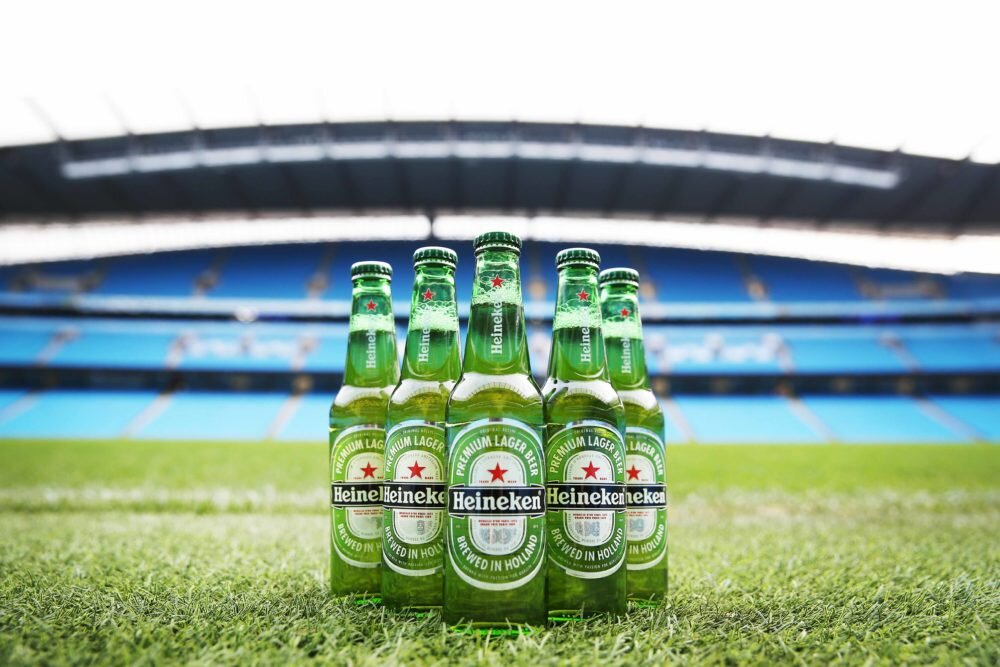 12 December 2016, Manchester – Manchester City and the UK's leading beer and cider company, HEINEKEN, have today announced the continuation of their long-standing partnership.
The partnership, exclusive to the UK and the Etihad Stadium, first began when the Club was based at its historic Maine Road ground and today extends more than 20 years. As a result of this extension, HEINEKEN will remain Manchester City's Official UK Beer Partner, meaning visitors to the Etihad Stadium on matchdays and concert nights can continue to enjoy the extensive range of HEINEKEN beers and cider on offer, including Foster's, Heineken, Strongbow, Bulmers, Amstel and John Smith's.
Commenting on the continuation of the partnership, Danny Wilson, Operations Director at Manchester City, said:
"Heineken have been a part of the Manchester City experience for more than 20 years, both at Maine Road and the Etihad Stadium, and we are delighted to be continuing our relationship with them.
"At Manchester City, we strive to provide our fans and visitors with an unparalleled experience and collaborating with a drinks brand who strive for that same level of excellence allows us to ensure supporters in our concourse and hospitality areas are able to enjoy premium quality products."
Graeme Nicholson, Heineken Sales Director added:
"I'm delighted to continue our association with a Club that has such a proud history and exciting future ahead. We look forward to working together and to continuing to deliver the world class experience which consumers enjoy when visiting the Etihad Stadium."