GB Shines in International Young Sommelier Awards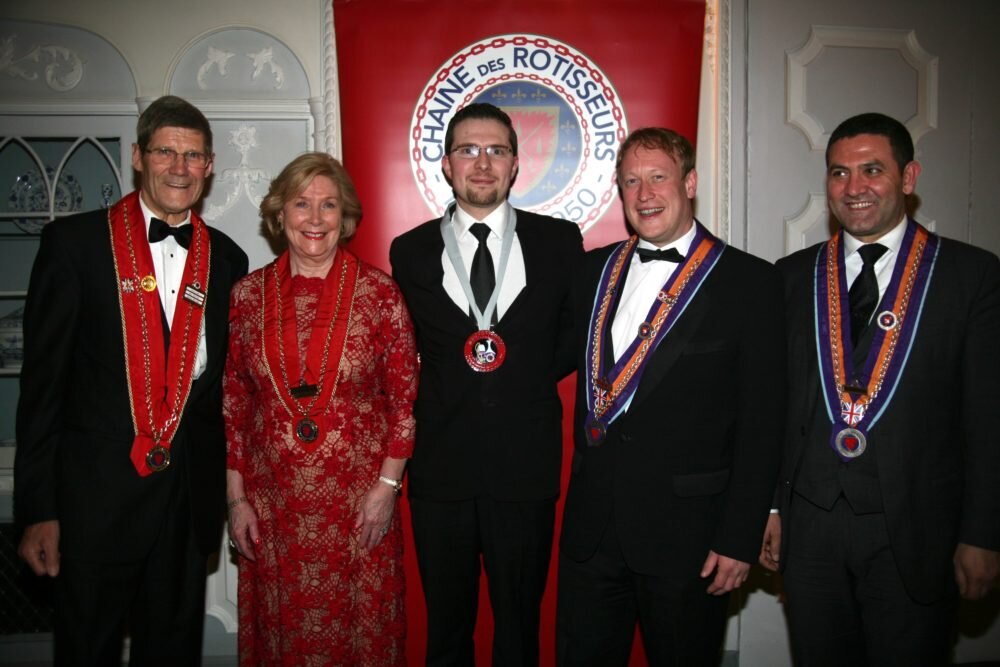 GB's own Romain Bourger – young sommelier and rising star at The Vineyard at Stockcross, Newbury – has taken second place in this year's International Finals of the Chaîne des Rôtisseurs' Young Sommelier 2016, hosted at Furstentum Hofkellerei, Vaduz, in the principality of Liechtenstein.
Competing against 15 other countries, Bourger narrowly missed the top slot which he finally conceded to Michael Sheehan-Stross of the USA.  He took second place with Emmanuel Cadieu of Australia in third position.  The three top contestants were selected after a day and a half of very demanding tasks against the clock, and finally fought for the top rankings in front of a public audience, including Princess Marie of Liechtenstein, testing their mettle and ability to stay cool under immense pressure and scrutiny.
The young sommeliers were judged by highest ranking Master Sommeliers from all over the world; Brian Julyan, CEO, Court of Master Sommeliers, Brian Dawes MS, Frank Kammer MS and Simon Brecher MS.
Philip Evins, Bailli Delegue de Grande Bretagne and Membre Du Conseil Magistral praised the quality of the candidates in this year's International Finals and said:
"It was a magical few days and the confidence and skills that these young sommeliers brought to the table was an inspiration to us all.  It is not easy to perform in public and in front of some of the most well-respected Master Sommeliers in the world."
"The GB contingent was enormously proud of Romain's performance – he has exceptional talent and his career is still just beginning.  I know we will be seeing much more of him".
Bourger wins a silver medal, a six litre bottle of Irvine Shiraz, a silver commemorative tray and a magnum of Moet et Chandon Champagne.