Smart Fire UK provides heating solutions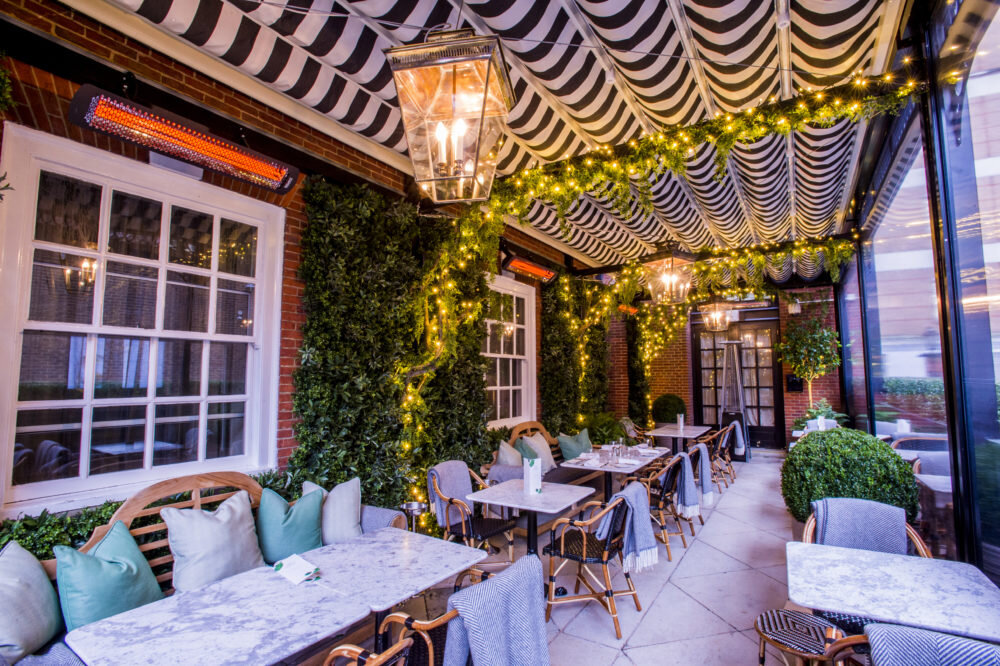 Smart Fire UK is one of the countries top interior and exterior-heating providers, known for the quality and beauty of its products. It is the sole British distributor for Bromic Heating and EcoSmart bio ethanol fires. Bromic Heating is revolutionising the way we think about outdoor heating solutions through their unique and innovative design. Aesthetic appeal remains at the core of what the Bromic heaters are about, and their focus on quality means they are some of the worlds most in demand outdoor heating products.
With the end user constantly in the mind of the Bromic engineers, the heaters deliver the highest standard of efficiency, usability and performance. Their unique, stylish design and efficient output means these discreet yet powerful heaters work well in outdoor settings. The Platinum Smart Heat Electric is the latest addition to the Bromic Platinum range. This heater has a thin shape with minimal light emission. It can be hung from the ceiling or used as a wall-mounted heater, creating a stylish and unobtrusive installation which customers will hardly notice.
With a length of less than one meter and a depth of just 177mm, this heater is considerably smaller than other options currently on the market. Made from high-quality stainless steel, it both looks the part and is built to last. The use of infrared technology means that this product releases powerful heat and is incredibly efficient, with a heat output of 2300W. In addition, Smart Fire UK also stocks the Tungsten range, which is an economical option available in electric, gas and portable models.
The Bromic Tungsten Portable is particularly popular due to its fuel efficiency, whilst also having wheels that make it easy to transport around bars and restaurants. The heaters are hardwearing and won't buckle under the pressure of bad weather, with the Tungsten Smart Heat Gas remaining effective in winds of up to 14 km/h. The Tungsten range comes in variable sizes and heat outputs. EcoSmart bio-ethanol fires are products which have rewritten the rulebook when it comes to fireplace design. Because bio-ethanol fires require no chimney or flu, their design potential is almost limitless.
They can be placed in existing grates or situated almost anywhere within a room. Coupled with award winning, outstanding design, these fires offer a natural, energy efficient and cost effective answer which provides warmth, ambience and a stunning focal point. These green fires are fuelled entirely by bio-ethanol, a clean burning liquid, sourced from agriculture, which means they do not need a chimney, flue or extraction system. The EcoSmart Bio-Ethanol Fire Box has become a popular choice with establishments and homes wanting to make an impression and looking for a stylish solution for an existing grate or fireplace. The fires have been designed to compliment a wide range of building materials to create a traditional or modern look.
The fuel is stored in the device's internal reservoir meaning that there are no pipes or cables required during the installation process. All the workings of the fire are managed from inside the box so they can simply be installed into a standard frame or inside an existing fireplace. The EcoSmart Bio Ethanol Burners are the obvious choice for creating a design statement. Their versatility means they can be placed almost anywhere – within the middle of a table for a talking point over dinner, in your spa, around the pool or in the centre of a stylish lounge. The Designer range is ideal if you want a contemporary focal or talking point within a room. Perfect for private or public rooms within a hotel or in the home these fires are cutting edge and will certainly create a buzz.
 The newest addition to the Smart Fire UK collection is an innovative infrared heater, Igneous, which can provide cost effective heating to outdoor or indoor areas. Igneous heaters are ideal for a variety of outdoor areas and can be positioned to suit layouts on patios, terraces and gardens. Smart Fire's new heater has a programmable thermostat as well as efficient directional spot heating, meaning the owner is in complete control. This makes the Igneous more economical and energy efficient than standard heaters as it creates enough heat to warm large areas. Not only is it economically efficient but it is also features an elegant design with the heating element hidden behind a sleek black fascia.
The hidden infrared heating means the Igneous can blend in with any setting without producing any light or sound to distract from the ambience. In addition, it can be placed in a variety of areas as it comes with an IPX4 weatherproof rating and has an adjustable bracket that can be mounted on both walls and ceilings. The heaters starting retail price is £499 and comes in four different outputs 1200w to 3200w , the Igneous models  600, 1000, 1500 and 2000 are the perfect solution to efficiently heat your work or leisure space. Paul Holt, Business Manager at Smart Fire UK said: "At Smart Fire UK we focus on offering people alternative heating solutions and work closely with them to ensure they have a heating system which works hand in hand with their bar, restaurant, hotel or in their home."