Calling All Bartenders: Ice-O-Matic launch new cocktail competition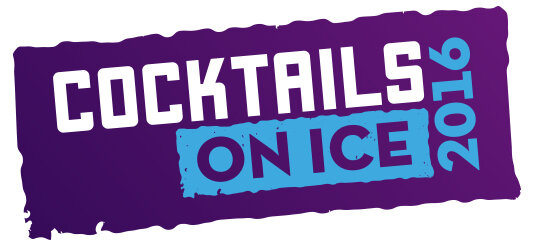 Are you a mixing maestro, or a flaring aficionado?  Do you have what it takes to be crowned the UK's 'coolest' cocktail bartender?
Leading ice machine manufacturer Ice-O-Matic, which is part of the Classeq portfolio, has launched its 'Cocktails on Ice' challenge – a nation-wide search for the most innovative and creative mixologists in the country, but with a chilly twist.  The winner – who will receive an exciting trip to Sweden's famous IceHotel – will have to demonstrate skills and passion for bartending, while incorporating a unique use of ice in their original drinks concept.
Open to anyone working in the UK Hospitality Industry now, the first 'Cocktails on Ice' challenge has been designed to turn the bar competition scene on its head and expectations of innovation and extreme recipes are high.
Eoin Kenny, Bar Manager of Ham Yard Hotel and competition judge, commented: "The UK has a world-renowned bar scene, and has been pushing mixology boundaries for many years.  We are asking our entrants to push the limits further and start to explore possibilities with a key component to any cocktail – ice."
"We really can't wait to see what entrants come up with – this part of any competition is always really fascinating.  And the unique element of the competition means it's really anyone's game, so we are encouraging newbies, veterans and anyone with an interest to get involved!"
To be in with the chance of winning, entrants must register their interest using an online entry form, and then submit a 90 second video or an image of their cocktail making process along with three recipes, including one original and one which demonstrates an innovative use of ice. The final deadline for all submissions is 25th May 2016.
Entries will then be whittled down to just six competitors who will 'shake it out' in the Grand Live Finals at Imbibe Live! on Monday 4th July at 15:00 at the Imbibe Cocktail Lounge.
Each competition entry will be assessed on flavour combination, creativity and presentation by an expert panel of judges which also includes Wendy Stoklasova, Bar Manager of Oblix at The Shard, Clara-Louise Paul of 3Sixty Restaurants, Eoin Kenny, Bar Manager, Ham Yard Hotel and Clinton Cawood, News and Online Editor at Imbibe.
Speaking about the competition, Wendy Stoklasova said: "I am delighted to be supporting Ice-O-Matic's 'Cocktails on Ice' because initiatives like this really celebrate the depth and breadth of skills of UK bartenders.  It's an important part of skills development for UK mixologists as it provides a platform for the very best to showcase what they're capable of as well as to inspire the next generation."
For more information on Ice-O-Matic and how to enter the 'Cocktails on Ice' competition go to www.cocktailsonice.com.