Hogs Back launches 'Hogswallop' for EU Referendum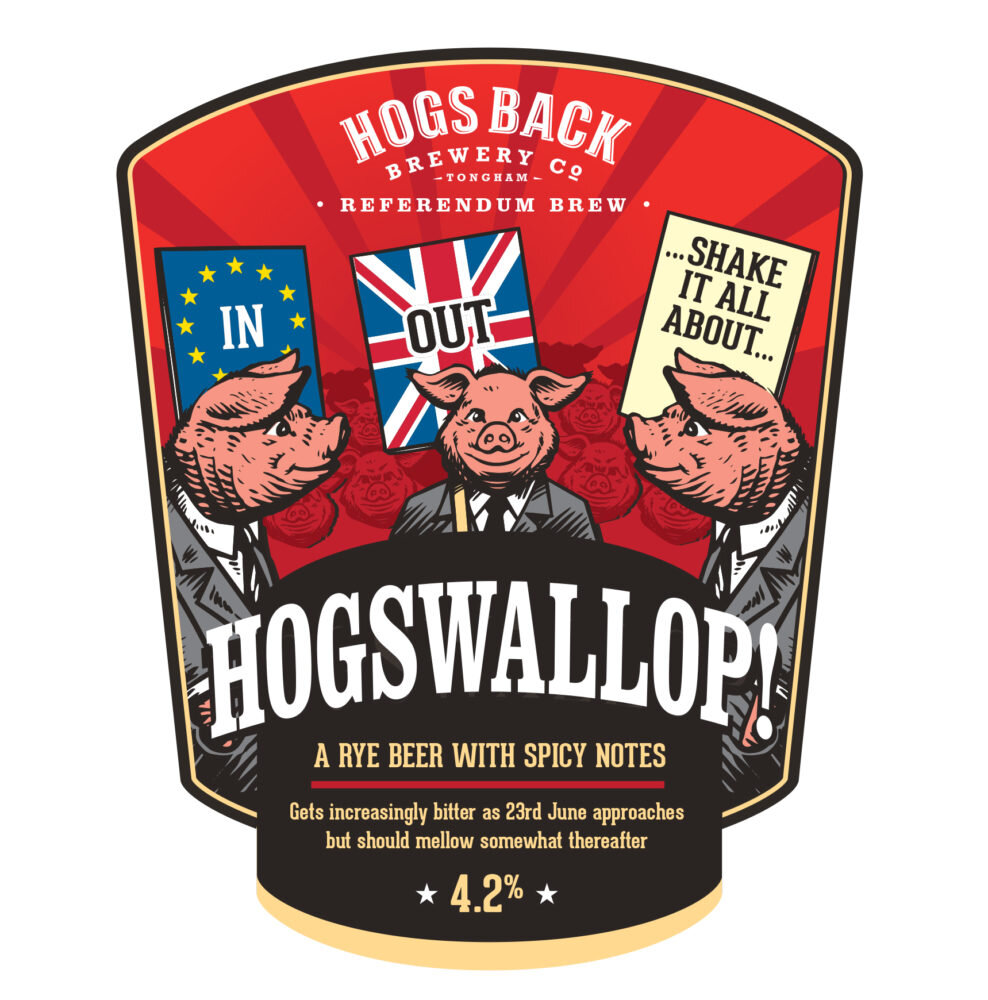 Surrey based craft brewer Hogs Back is contributing to the EU Referendum debate with a specially-brewed ale, Hogswallop, available from the start of May.
A 4.2% ABV, easy-drinking rye beer, Hogswallop is designed to loosen the tongues of 'pub politicians' and encourage a lively discourse in the run up to the vote on 23 June.
Hogs Back managing director Rupert Thompson said, "Everyone will have an opinion on the Referendum and where better to express it than in the pub, which has a long tradition as a source of useful advice for the prevailing government.
"We hope that the sightof Hogswallop on the bar will raise a 'rye' smile from members of both 'in' and 'out' camps, as they enjoy an amicable exchange of views in their local." He added, "Like the Euro-debate itself, this ale may appear increasingly bitter as 23 June approaches, but mellow somewhat thereafter."
Hogswallop is a malty, rye beer with spicy notesand a hoppy finish. It joins previous Hogs Back seasonal beers marking events of national importance, such as 'England's Mourning Glory', which lamented the home team's early exit from last autumn's Rugby World Cup and 'Hog in the Limelight' at the 2015 General Election.
sitting firmly on the fence in the EU Referendum debate, the Hogs Back Brewery team (l-r): head brewer Miles Chesterman; sales director Gordon Thompson and managing director Rupert Thompson