Enhance the guest experience with the PREVEN'S PARIS product range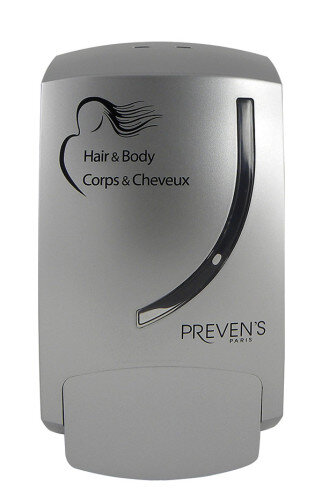 GOJO Industries-Europe, specialists in skin and surface hygiene, have extended their skincare programme for the hotel sector. The GOJO programme for hotel rooms now incorporates the PREVEN'S PARIS range; a variety of products that includes attractive small format dispensing systems and luxurious, Ecolabel-accredited hand, hair and body lotions, all of which are designed to enhance the guest experience and leave a lasting positive impression.
The PREVEN'S PARIS dispensing systems offer exceptional reliability, easy maintenance and have an attractive, modern design that looks great in any location. The large inspection window allows you to see when the refill needs replacing and a patented dual membrane in the pump ensures drip-free dispensing. In addition to this, the soft controlled-collapse refills automatically collapse whilst emptying, reducing waste by approximately 40% and are made from 100% recyclable EVA-plastic. Durable and lockable for extra security, the PREVEN'S PARIS dispensing systems are the perfect combination of style and practicality.
Mike Sullivan, managing director of GOJO Industries-Europe said: "Hotels invest in creating a memorable guest experience and providing quality, affordable skincare that is kind to the body can help leave a positive impression. These latest additions to the GOJO programme for hotel rooms have been specially formulated for their hygienic and hydrating effects, improving well-being with the added benefit of easy maintenance."
For further information about the GOJO hotel programme tel: +44 (0) 1908 588 444
email: [email protected] web: www.gojo.com