Thumping good offer for online booking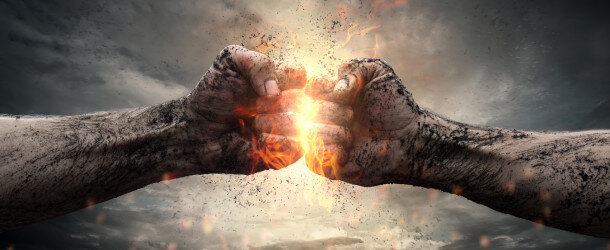 Following news that an unknown guest has gifted a plaque commemorating Jeremy Clarkson's Top Gear days to the hotel where he scuffled with a BBC producer, here at Welcome Systems Ltd we've been left wondering whether thumping people is really the best way to connect with them?
The plaque reads: "Here lies the BBC career of Jeremy Clarkson. Who had a fracas on this spot 4th March 2015. The rest is legend."
The truth is that pub groups offering accommodation and restaurants are becoming a leading force in the hospitality sector, and most are achieving this without having to resort to reception-area fisticuffs.
Instead, these businesses are embracing the latest online booking technology, which vastly improves levels of customer-service and allows them more time to focus on the day-to-day necessities of running a successful pub.
Tom Greenstock, Proprietor of the Horse and Groom in Bourton-on-the-Hill, Gloucestershire, explains:
"We offer five rooms and have been using the Welcome Anywhere online reservations and booking system for over six years. The advantages have been tremendous.
"For starters the system never sleeps, so if someone in Australia books a room in the middle of the night everything's handled automatically while we're busy looking after our guests. There's no chance of human error – once a room is booked, its availability is removed."
The pub, which features in the Good Pub Guide Pub of the Year 2016 and the Good Pub Guide Gloucestershire Dining Pub of the Year 2016, also runs a busy restaurant and plans to introduce the Welcome Table management system shortly.
Tom continues:
"I can't wait to see the back of the paper diary. We were lucky enough to meet some of the developers behind Welcome Table recently, and I congratulated them on how the system thinks like a restaurant manager.
"On one occasion we had a large table which had been accidentally double-booked. With Welcome Table errors like this just can't happen. Once a guest books they receive an email reminder, which cuts down on the prospect of no-shows. The system also includes web-based diary and the option to simultaneously link room, bar and restaurant bills with your own tills."
Mark Ellis, Product and Commercial Director at Welcome Systems Ltd, adds:
"Consumers are becoming more discerning and looking for a different hotel experience. As the market for hotels and eating-out grows the pub sector is definitely one to watch as we enter 2016."