Getting Aquainted with the hotel, spa and leisure industry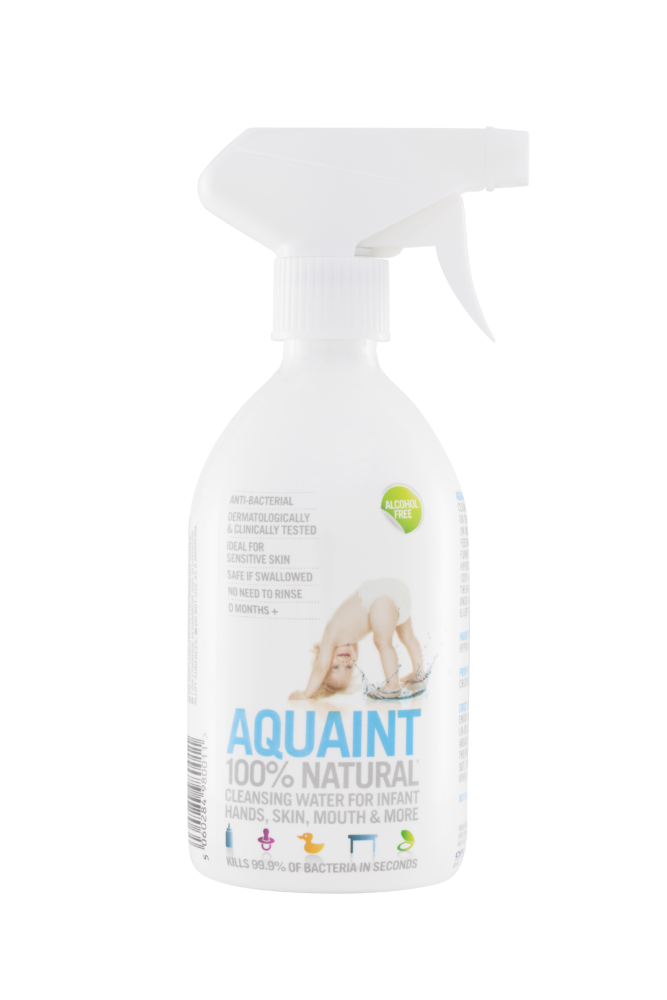 The average hand is home to over 10 million bacteria, which can live on the hands for several hours. The commercial impact on a business could be severe if there were to be an outbreak of illness or food poisoning caused by poor hand hygiene or a poor cleaning regime.
Within the hotel, leisure and spa industry, hand hygiene is of the utmost importance and hands should be thoroughly washed with soap for at least 30 seconds. Following hand washing, it is recommended that the hands also be sanitised to pick up any residual bacteria. Hand sanitising allows employees to continue to maintain good hand hygiene in a practical and efficient way throughout the day.
Employees in this sector may come into direct contact with members of the public so it is important to ensure staff maintain good hand hygiene to stop germs spreading between each other and from their skin to customers'.
Aquaint is a 100 per cent natural, water-based product and kills 99.9 per cent of bacteria in seconds while being safe enough to ingest. Its only other ingredient, Hypochlorous Acid (HClO), is a harmless, natural acid produced by the human body to kill bacteria. A simple spritz of Aquaint will eradicate bacteria from hands or surfaces – and because it is water based and does not leave any residues, it does not need to be rinsed off.
Hotels, spas, fitness and leisure companies can also benefit from using Aquaint as a general cleaner for catering areas, spas, beauty treatment rooms and equipment, gyms and saunas. The innovative sanitiser is perfect for the leisure industry as it does not contain any alcohol, Parabens, Pthalates, SLS, Triclosan, preservatives or fragrances.
Aquaint has passed official UK Drinking Water tests and is endorsed by Allergy UK as an 'Allergy Friendly Product'. It is ideal for the most sensitive and delicate skin from birth and can safely be used as a mouth wash, mouth freshener and even as a natural body deodoriser to freshen the body naturally. This makes it absolutely ideal for use in gyms, spas and salons where clients and customers come directly into contact with equipment and staff members.
Bola Lafe, Managing Director, Aquaint hand sanitising water says: "Employers and health and safety managers should promote a healthy environment and minimise the risk of hand to hand transmission of infection, keeping their staff protected from germs.
"Our Aquaint antibacterial multipurpose product is ideal for maintaining health and safety in the workplace as it offers a quick, convenient and effective way of cleansing the hands and it can be used to cleanse surfaces such as communal kitchens and desks as well as for freshening objects such as telephones, gym, spa and salon equipment. This brings about cost savings as the same product can be used for multiple purposes. It also gives business owners peace of mind that their work areas are thoroughly cleansed and staff are working with clean hands, eliminating any risk of bacteria or contamination.
"All workplaces should have a thorough hand hygiene process in place but Aquaint can enhance and speed up the system, saving time and improving efficiency in busy environments."
Aquaint is available to workplaces, clinics, hotels, spas, salons, gyms, restaurants, caterers and foodservice outlets in two formats: a 500ml trigger spray bottle (price per unit £3.33 + VAT, 12 per case) and a 50ml finger pump bottle (price per unit £1.66 + VAT, 60 per case).
For more information on Aquaint sanitising water visit http://www.aquaint-uk.com or call 01293 516 150.