TenderOne Cocktails installs first UK machine!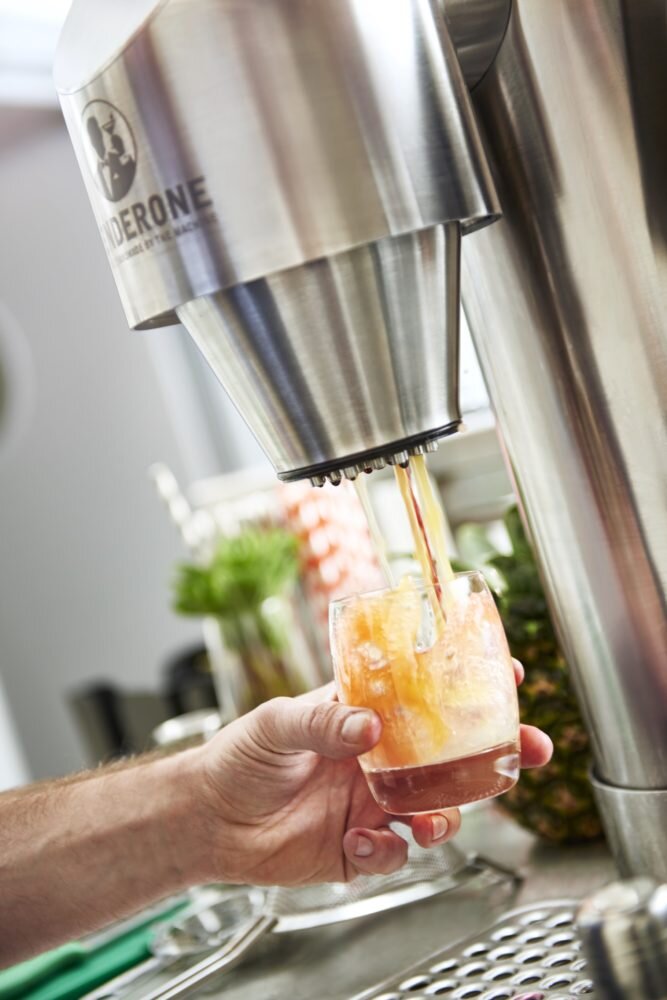 TenderOne Cocktails, owner of the UK's first award winning cocktail system for bars & pubs, installed their first machine this week at Spirit Group's latest launch – Anthology in Wilmslow.  Head mixologist Colin Leadbetter was delighted with his new bar companion, which precisely measures all the ingredients needed for his cocktails directly into the shaker. "I thought perhaps using a machine would take away from the taste & experience of the cocktails in some way but it's actually doing the opposite. I'm delighted with the accuracy and consistency that all our drinks now have and happy that I have more time to work on their presentation & keep my customers happy!"
The TenderOne system was designed to fit into the bar in much the same way as a beer tap and aims to take away some of the key stresses regularly associated with cocktail preparation without the use of pre prepared mixers. With 32 individual lines the key ingredients for each recipe are poured into your shaker or glass in as little as 3 seconds with absolutely no waste or spillage. For less experienced bar staff the dispenser has a touch screen, which illustrates how to build or shake the cocktail, and which glass & garnish to use.
TenderOne have recently developed a range of fantastic cocktails in conjunction with Italian mixologist Claudio Poggi, (Lab bar and Soho House) but customers can also program up to 200 bespoke cocktail recipes into the system. TenderOne are expecting to place at least 6 more units in the next 2 months. For more information on where you can try out the TenderOne first hand call Lisa on 01753 290353 or visit www.tenderone.co.uk