FOOD AND DRINK MANUFACTURERS CELEBRATE NATIONAL WOMEN IN ENGINEERING DAY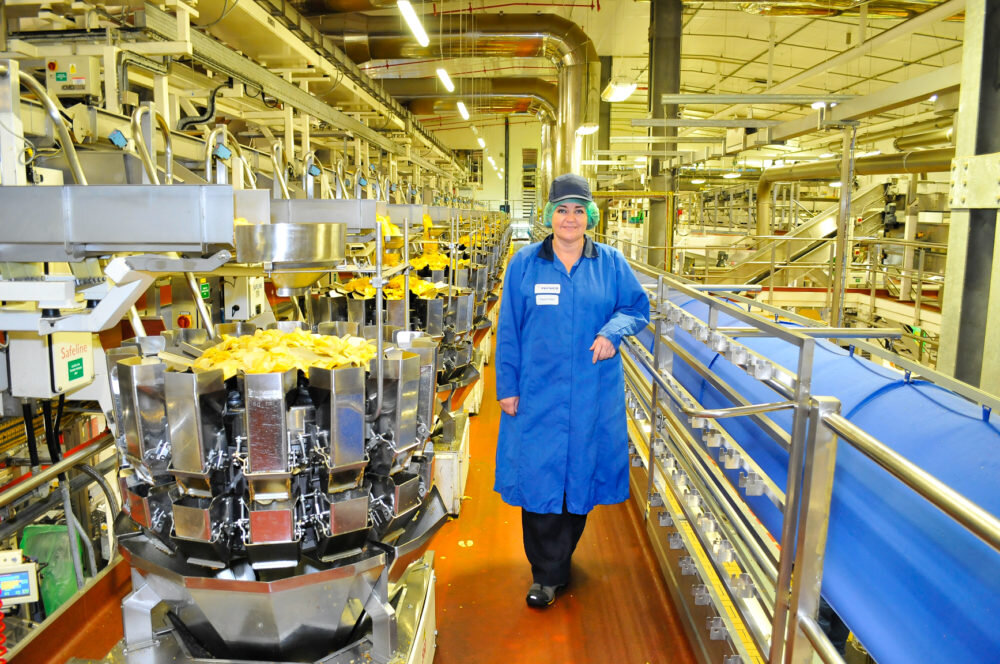 To highlight the need for more female engineers in the food and drink industry, the Food and Drink Federation is today supporting National Women in Engineering Day – a day set aside to raise the profile and celebrate the achievements of women in engineering.
Coordinated by the Women's Engineering Society (WES), the day exists to change attitudes associated with engineering as a male profession and encourage all industries to support the cause. With 20% of food and drink businesses reporting skills gaps, particularly in science and engineering roles, and women being under-represented in our sector, (35% of the workforce versus an all industries average of 49%), manufacturers are flying the flag higher than ever to attract highly skilled, talented women to meet future demand.
Angela Coleshill, Director of Competitiveness at FDF, said:
"FDF's continued support of incentives such as National Women in Engineering Day, the Government founded Your Life campaign and the creation of our own Women into STEM pledge, are all aimed at attracting more women into this sector. Science and engineering skills are required to improve manufacturing processes and retain competitiveness but we also offer a broad range of careers in disciplines such as HR, purchasing and marketing.
"In September 2014 we launched the first Food Engineering Master's degree at Sheffield Hallam University and it would be fantastic if we could raise the 15% average of female UK undergraduate engineering admissions as compared to 85% of male admissions. Recruiting more highly skilled women is vital to increasing their presence in the boardroom."
Supporting the day, Sheffield Hallam University's (SHU's) course leader for Food Engineering, Andy Rawsthorne, will be attending an event organised by Rosebery School in Surrey to promote food engineering as a career to female pupils. Andy will provide information on SHU's exciting programme of food engineering progression routes, helping to inspire the next generation of engineers and stimulate interest in food and drink sector careers.
See what female engineers in the food and drink industry are saying:
25-year-old Chandni Chavda, an Engineering Graduate at Nestlé, believes engineering is too male-dominated:
"I believe that it is very important that women consider this career path. Engineering tends to be mainly male dominated and many people feel it is biased towards them. Working in this environment has been interesting and also challenging at times, however, there are so many opportunities for progression and everyone is very supportive and respectful. I feel that women will bring a different approach to solving problems and it always better having a diverse team with new opinions and thoughts."
PepsiCo Site Leader Tracey Forster hopes to create greater diversity within the industry:
"I am proud to say that we have some great female STEM (science, technology, engineering and mathematics) ambassadors within our business, and a number of initiatives in place to encourage more female students into engineering and manufacturing roles. Yet as a company we are ambitious to do more and it is a personal ambition of mine to do whatever I can to ensure greater diversity in the food and drink industry, as well as the wider engineering profession."
United Biscuits Process Engineer Naidene Samuel believes engineering would benefit from an equal representation of both genders:
"Women are underrepresented in engineering, which I think is a shame. We can often offer a different perspective than our male counterparts and workplaces thrive when there is a good representation of both genders. People need to overcome any preconceived notions about working as an engineer. It is not a 'man's job' and the majority of the gender barriers that existed in the past are quickly disappearing."