Château des Sarrins celebrates 20 years with 2014 organic rosé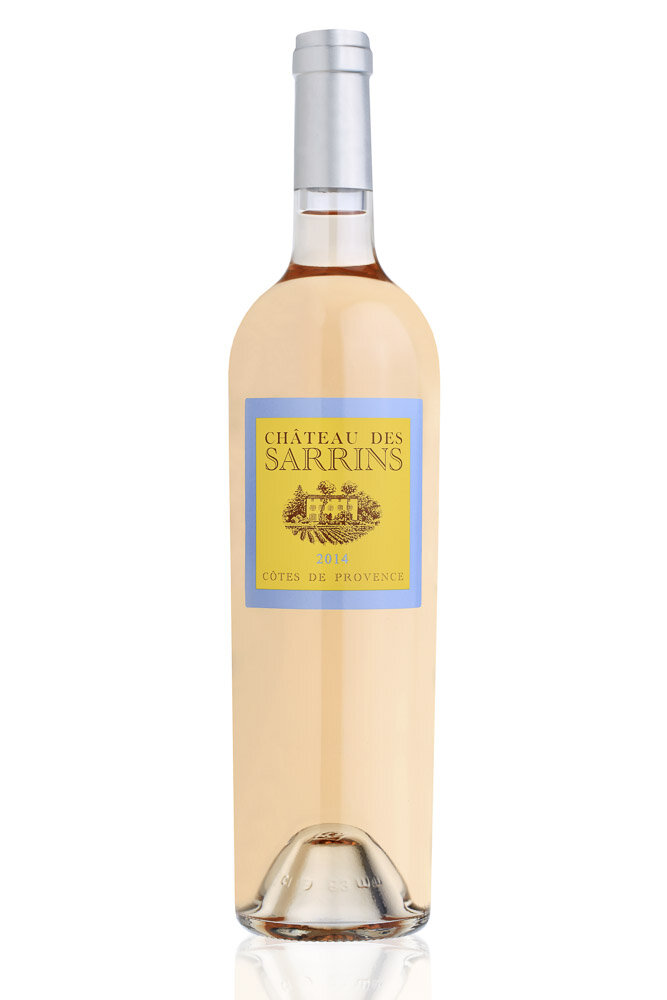 Château des Sarrins – which this year celebrates 20 years since the vineyards were acquired by Champagne Bruno Paillard – has launched its 2014 organic rosé in the U.K.  Since purchasing the estate, Bruno Paillard and his team have been both industrious and patient, sculpting 100 hectares of land little by little over the years to ensure the best parcels emerge to maximise the expression of each variety.  Working organically throughout the two decades, the property now comprises 25 hectares of vineyards, much of which is under old vines.
2014: a challenge?
In what was a challenging year for the Provence region, careful vineyard management ensured ripe and healthy grapes at harvest.  Organic practices, including ploughing the soil, generated better drainage and mitigated the effects of the higher than average rainfall.  Commenting on the 2014 harvest, Bruno Paillard said: "it was a challenging year for everybody in Provence, with variable weather conditions and quite a bit of rainfall; we were lucky to avoid the hail which affected parts of the region. Grape maturity was a little delayed but we managed to secure a healthy crop which has resulted in beautifully fresh and aromatic wines.  This challenging vintage only strengthened our conviction of the importance of ploughing, which undoubtedly served us well for 2014."
The blend for a floral, deep and elegant Rosé
Château des Sarrins Grande Cuvée Rosé 2014 is a blend comprising two-thirds Cinsault and Grenache, with the remaining one third, Syrah and Mourvèdre.  The yield was restricted to 60% of potential juice to retain the best quality and to obtain a subtle tint of pink. The resulting wine was fermented dry with no residual sugar.  It has an R.R.S.P. of £15.99 for the 75cl bottle and is available to specialist wine retailers and the on-trade only, from U.K. agent Bibendum PLB group.  The wine is also available in cinquante (50cl), magnum and jeroboam.