THERE'S A BEER FOR THAT LAUNCHES FIRST ON-TRADE ACTIVATIONS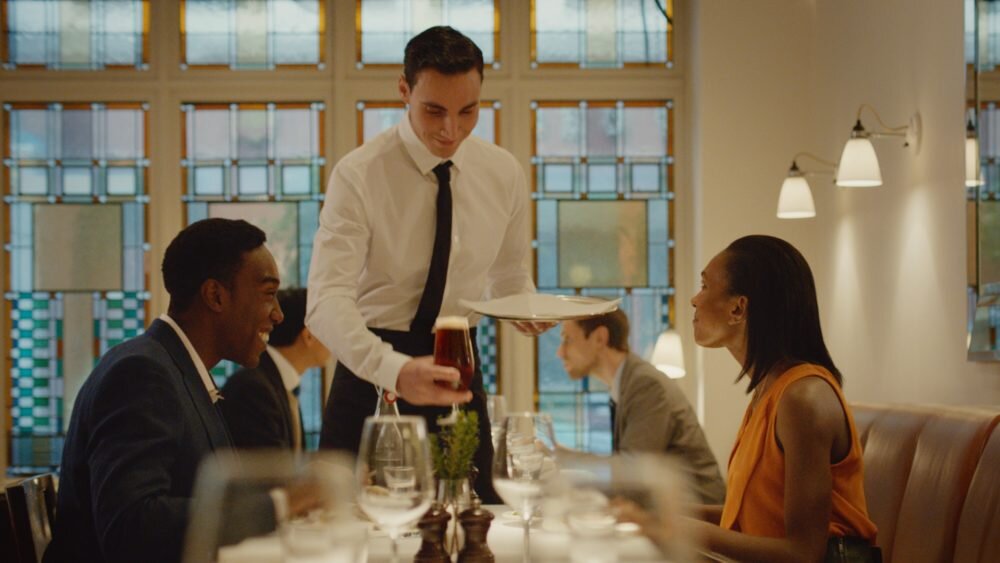 Campaign continue to unite the beer industry and engage consumers as it launches Beer Club Live Events and Dine with Beer with a host of on-trade partners
It's been six months since Britain's Beer Alliance successfully launched There's A Beer For That and the campaign shows no signs of slowing in momentum. With the first positive category growth for ten years, industry contribution of over £22bn to GDP and a shift in consumer attitude in correlation with the key campaign messages of quality, diversity and versatility, Britain's Beer Alliance can be seen to be aiding a renaissance for beer in Britain.
June will see the next phase of the campaign rolling out with a series of new marketing initiatives, designed to reignite Britain's love of beer and change people`s perception of beer by continuing to educate them around campaign`s core messages.
Comprising two main activations, firstly Dine With Beer With Mitchells & Butlers – A Beer and Food pairing menu and secondly Beer Club Live which takes the success of existing twitter campaign Beer Club into the pub.
Dine with Beer With Mitchells & Butlers
Dine With Beer is a creative platform developed for the on-trade channel to inspire customers and drive consideration of beer as the drink of choice for casual dining occasions, highlighting There's a Beer for That's three key messages of diversity, quality, versatility in direct relation to food.
A four-week beer and food pairing promotion, the campaign will launch on the 8th of June across two Mitchells and Butlers brands, Nicholson's Pubs and Ember Inns incorporating a total of 210 outlets nationally. Consumers will be able to choose from five to six main course beer and food pairings, and will be directed to beerforthat.com/dinewithbeer within the main There's a Beer For That website to explore the world of beer and further beer and food matches.
The promotion marks a change in beer messaging across on-trade by actively encouraging consumers to drink a beer with food in an informal meal occasion as opposed to wine. By communicating the versatility and diversity of beer and demonstrating its ability to be perfectly partnered with food, Dine with Beer aims to alter consumer opinion around beer and ultimately drive an increase on the purchase and consumption of beer during dining occasions.
Beer Club Live Events with Everards & Titanic
Following the success of the weekly Beer Clubs on Twitter, There's A Beer For That are also working with on trade partners Everards and Titanic to launch their first ever Beer Club Live events. Starting on Wednesday 3rd of June, aligning with the campaign's current Beer Club activity on Twitter, the ticketed beer and food pairing events aim to entertain and educate consumers about the world of beer in the comfort of their local pub.
Hosted across eight sites over eight weeks through June and July in outlets within Everads and Titanic's estates. Tickets will be affordably priced and will include all food and drink for the evening. The evening will be hosted, in an informative manor, by a beer expert who will showcase the craft behind beer, the diverse range of styles and the versatility of beer with great food pairings. Beer Club Live events serve to drive the campaign's key messages of quality, diversity and versatility and aims to empower both the on trade and consumers to break the food and wine buying habit by driving behavioural change.
With booking available in location the initial four events will follow the below themes and Julys events a similar vein with the plan that, if successful, a wider roll out of events will take place later this year across more of Everards and Titanic's estates and other establishments.
3rd June – BBQ and Beer
10th June – Beer Day Britain
17th June – Afternoon Tea With Many A Twist
24th June – Beer for Wine Lovers  
Neil Gannon, Marketing Lead at British Beer Alliance comments: "We're very pleased to be announcing our first two pieces of on-trade activity. After the success of our partnership with Tesco which saw dwell time in the beer aisle increase by 25% as well as positive shopper feedback and increased engagement, this next stage of activity within the pub trade is an exciting step. There's a Beer for That as a campaign has gone from strength to strength over the past six months and these on trade activations mark the next step in our journey.  We are showing beer in it's true light of being a great accompaniment to food through the diversity of flavours and styles.