PUNCH KICKS OFF SIXTH CHAMPS DEVELOPMENT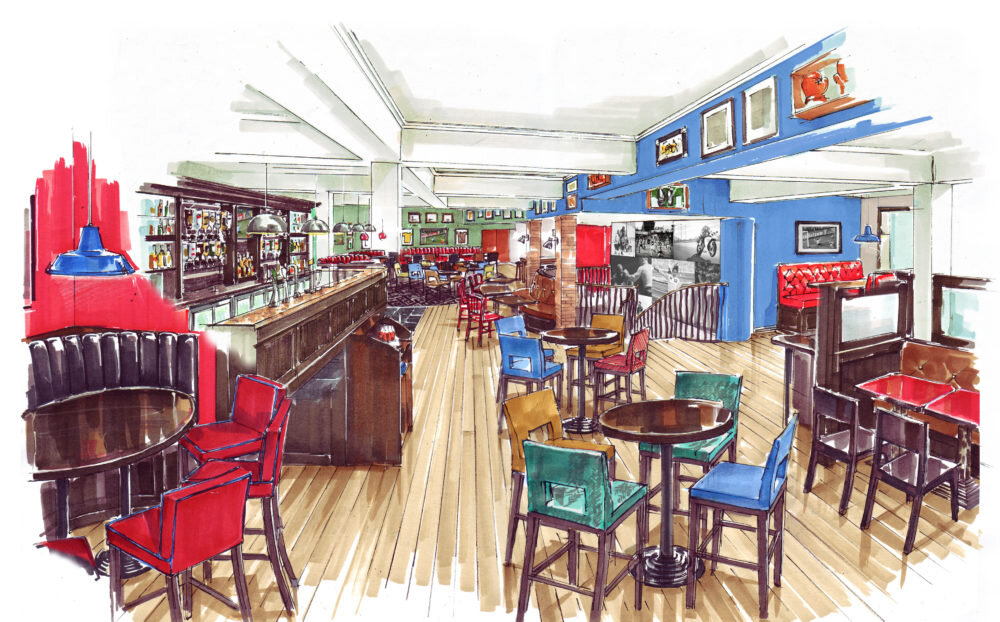 National leased pub operator Punch Taverns has announced plans to invest £430,000 to create its first Champs sports bar and grill in the South.
In a joint investment with partner, Jat Bhardwa, Punch will transform the former Maguire's site in Ilford into a premium sports bar, with 11 HD TV screens showing wall to wall sports matches together with seating booths with individual TVs.
Following the development, the venue on Chapel Road will be transformed into a stylish sports bar with an American theme. A grill menu, specialising in ribs and burgers, will be complemented with regular entertainment on Friday and Saturday night with its resident DJ on the decks.
Champs Ilford, the sixth concept in the UK operated in partnership with Punch Taverns will reopen on 25 June following a five week investment.
Commenting on the plans Jat said: "I'm a mad football fan. Over the years, I've played for local teams and I've always owned or operated bars, so this is a perfect match for me. With Champs, I get to create a fantastic, premium sports bar whilst watching all my favourite matches. It's great to be team up with Punch who are offering me a raft of support to make sure that it's a winning concept."
Jat, 34, has been running bars since he was 18 years old, initially for his dad who was in the trade. Today, he owns and operates former Punch pub The Rising Sun also in Ilford and prior to that he owned the freehold of The Earl of Wakefield in Forest Gate.
Champs was developed by Punch after doing an innovative deal to buy the name of the popular Champs sports bar in Sheffield's Ecclesall Road from Thornbridge Brewery. The original Champs was turned into a real ale bar and restaurant by its new owner BrewKitchen.