Budweiser launches new BBQ packs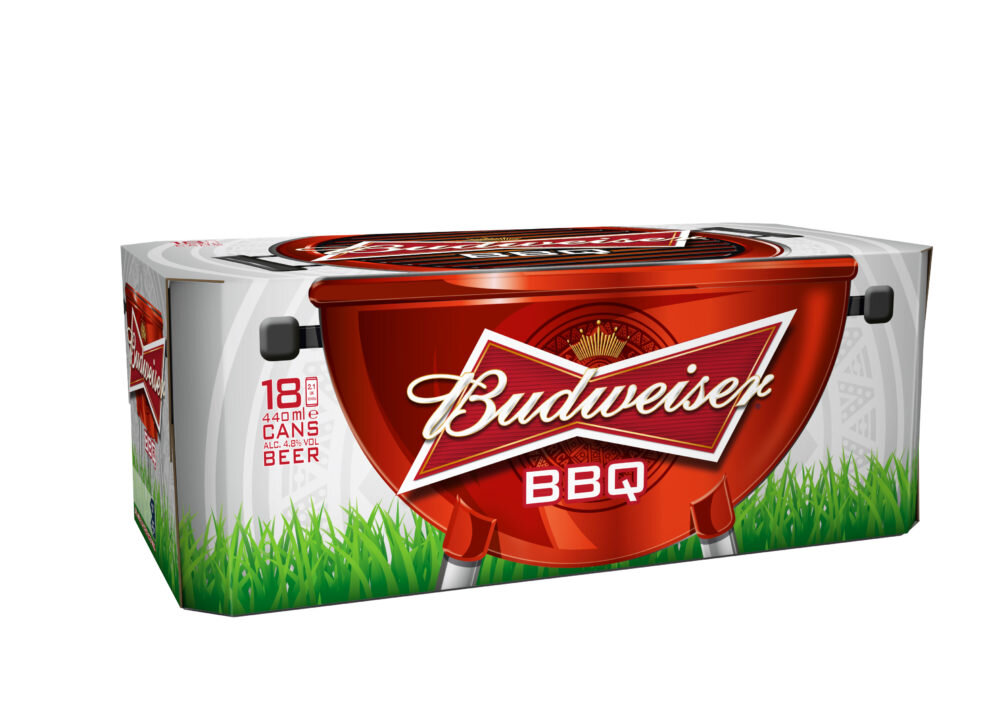 Budweiser is celebrating the British Barbeque Season with new bespoke packaging
Following on last summer's success, Budweiser is bringing back its limited edition BBQ packs in time for the summer season.
In store from early July, the new packs will run across a number of SKUs, including 8x440ml PMP, 10x440ml Can Fridge Pack, 12x440ml, 4x300ml Bottle Wrap and 6x300ml Basket Pack.
With the six and 18 easy carry packs growing over 70% in the past year, Budweiser is rolling this initiative out across a wider pack range – including the 12s. The initiative provides an easier shopper experience by catering to summer occasions and events, and will appeal to both impulse and customary shoppers.
The new packaging will be supported across all stores in an omni-channel approach, with messaging supporting the barbeque occasion – from impromptu summer gatherings and 'planned events', through to the 'customary shop' during barbeque season.
In-store, POS will drive visibility of the campaign with sightings at front of store and in the beer, wine and spirits aisle, while key retailers will be running their own promotional overlays; giving shoppers the chance to win barbeques and barbeque-related merchandise to enhance the in-home experience.
Budweiser has always had a strong association with barbeque, with the brand over-indexing as a brand associated with barbeque amongst 18 – 34 year olds. The new packs celebrate this relationship while providing a great cross-merchandising opportunity for retailers, with the ability to position Budweiser BBQ packs alongside crisps, buns, meats and disposable BBQs.
Sunny Bhurji, Head of Trade Marketing at AB InBev, says of the new packaging: "Summer is a key volume driver for beer in all sectors, with consumers enjoying the sunshine and celebrating with a Great British Summer Barbeque. The attractive and disruptive design of the new packaging will help give Budweiser a competitive edge – appealing to various shopper missions, including 'the barbeque supply run' and 'planned events'. The format will also enable consumers to easily pick up their beverage and head to their summer event, whilst fitting easily in the fridge to ensure the beers are cold."