Aslotel invited to join Considerate Hoteliers Judging Panel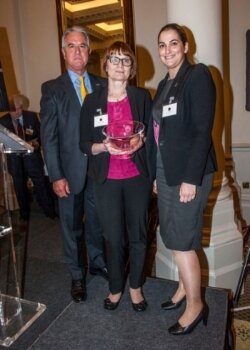 Murray Roberts, Sales & Marketing Director, Aslotel has been invited to join the judging panel for the Housekeeping Team of the Year Award which is also sponsored by Aslotel.
The Considerate Hoteliers Awards have been in existence since 1992 in celebration of the hotel industry's best performance in Responsible Business Practices. 2014 was the inaugural year of the Housekeeping Team of the Year Award won by The Landmark Hotel, London who showed great initiative and impressive savings through a variety of methods and practices.
Murray Roberts commented 'It is a great honour to be invited on to the judging panel this year' he continued 'I have a feeling the level of entrants will make judging difficult if last year was anything to go by, I wish everyone much luck."
Entry is free to members with a 50.00 fee for non-members. Deadline for entries is midnight 22 May, a shortlisted will be announced on 9 June with the Awards Presentation Luncheon to be held on Friday 3 July at the Mandarin Oriental Hyde Park Hotel.
Please visit aslotel.co.uk and consideratehoteliers.com for more information or call Aslotel on 01372 362533