Nordic Herring Delicacies New from Ocean Crown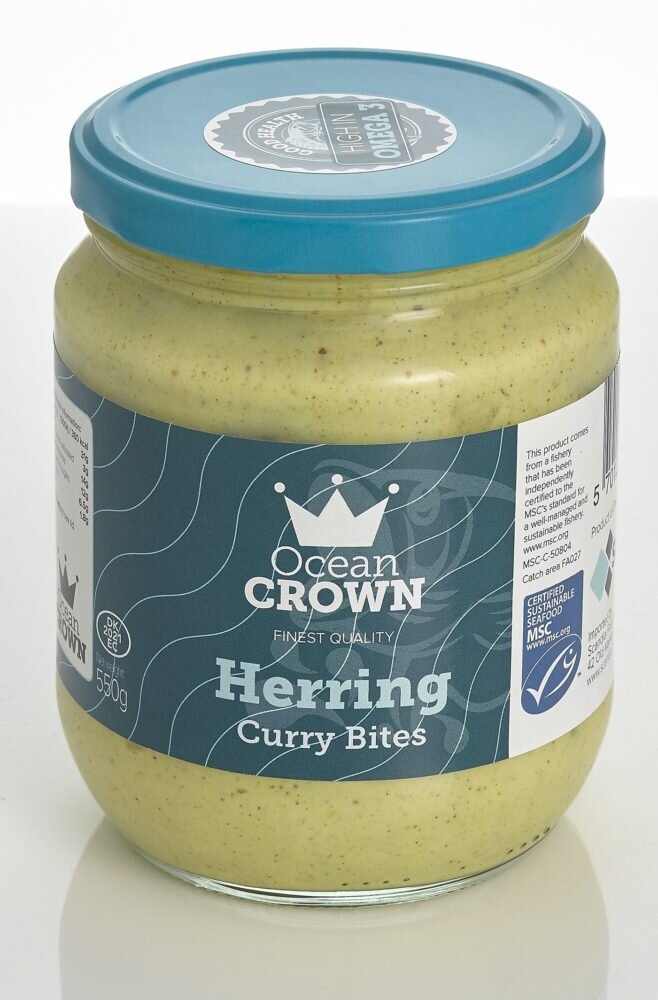 Liven up summer menus and profit from the popularity of Scandinavian food with the new premium Marinated and Flavoured Herring range from Ocean Crown.
Whether served with pickles and rye bread, or used as an ingredient in a starter or main dish, Ocean Crown Herring combines the fine texture and full, rich flavour of this traditional Nordic delicacy with presentations in tune with the British market.
Fully ambient and ready to serve, Ocean Crown Herring is a convenient and versatile choice. Choose from Marinated Herring and a range of delicious varieties flavoured with Spices, Dill or Curry in Fillets or Bites. Presented in pack sizes to suit every size of establishment from 4-25 portions, Ocean Crown offers caterers a delicious fish alternative with a long shelf life compared to fresh seafood options.
"Scandinavian food is very much in vogue at the moment as Michelin starred restaurants and Nordic Chefs are featured regularly on TV shows and in the British media," says Lisa West CEO of Ocean Crown importer, Scandia Foods (UK) Ltd. "With this comes a hunger among British customers to try dishes enjoyed in these countries –  like Marinated Herring –  and with our range British Chefs can capitalise on this trend using quality products to provide a convenient, delicious and healthy base for their dishes."
Herring is caught in the North Atlantic Ocean and in the pristine waters off the West Coast of Norway and then only the finest fish are selected to become part of the premium Ocean Crown range. Fully certified to international standards for production and sustainability, Ocean Crown comes with the assurance of quality caterers need to satisfy the most discerning customers.
The Ocean Crown ambient Herring range is available now from Scandia Foods (UK) Ltd. Marinated Herring comes in 6kg, 2 kg and 600g sizes and Ocean Crown Flavoured and Spiced Herring products in 4 portion 550-600g jars.  For further information call 01666 577984 or email – [email protected]