CRAFT BREWER INNIS & GUNN LAUNCHES NEW 7.25% BEERBOND™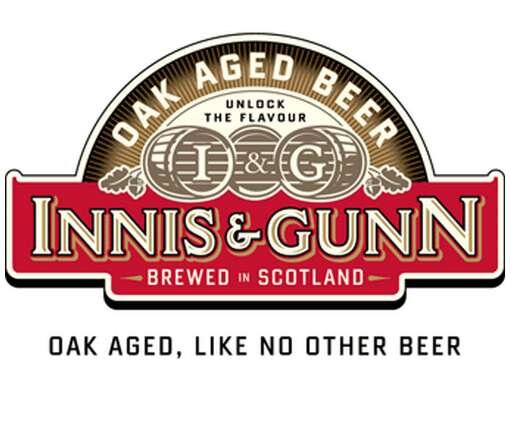 Innis & Gunn, one of Scotland's largest independent brewers, has today announced the launch of a mini-bond to raise £3 million for the creation of a state-of-the-art brewery, bottling line and barrel store in Scotland.
The Innis & Gunn BeerBond™ is a four-year, initial fixed-term mini-bond offering an interest rate of 7.25% gross interest per annum for investments from £500.
Alternatively, or in addition to, UK investors can opt for the BeerBucks BeerBond™, which offers an equivalent of 9% gross interest rate per annum, with the return taken in the form of 'BeerBucks', which can be redeemed against beer at the Innis & Gunn online shop.
Since its foundation in 2003, Innis & Gunn has grown to become a highly successful international business, with an annual turnover of £11.8 million in 2014 – up from £10.5 million in 2013. Last year Innis & Gunn sold over 20 million bottles of beer and is the second biggest supplier of craft beer to the UK off-trade(2).
Dougal Gunn Sharp, founder and CEO of Innis & Gunn, said: "At Innis & Gunn, we've always been fanatical about ingredients and brewing, and creating awesome, incredible-tasting beers, which push the boundaries even further. We believe that flavour is the most important thing, it's what gets us all out of bed in the morning. We want drinkers to love our beer, to find tastes, flavour and textures that they've never experienced before.
"Our state-of-the-art brewery is where we will get even more creative and make epic new beers for craft beer drinkers to enjoy. The BeerBondTM is all about inviting our fans and the craft beer community to invest to help us build this brewery – and we hope they'll join us on this exciting new venture for Innis & Gunn."
Innis & Gunn is currently in advanced negotiations to buy a piece of land in South East Scotland on which to build and the development of the new brewery is expected to create up to an additional 35 jobs over the next four years.
For further details on the Bond, please visit www.innisandgunnbeerbond.com.