The London Wine Fair invests in a 100-strong programme of sessions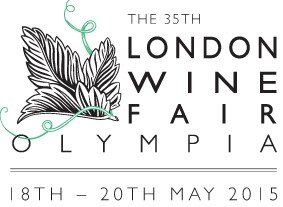 The London Wine Fair will see the largest – and most varied – selection of masterclasses and seminars in its 35 year history, with sessions pertinent to all sectors of the wine industry.  There will be over 100 presentations including those from: the International Wine & Spirits Record; Her Majesty's Revenue and Customs; Cape Vintner Classification; The Wine & Spirit Education Trust; and Wine Intelligence. These will take place in Industry Briefings, the Masterclass Theatre, Speakers' Corner, The View Tastings, Hopsack and on exhibitor stands.
The U.S. based, BeverageTradeNetwork, will present "The Insider's Guide to Penetrating the U.S. Marketplace", featuring panelists, Sid Patel (BeverageTradeNetwork), John Beaudette (president/ceo, MHW and chair of National Association of Beverage Importers U.S.) and Steve Raye (partner at Bevology Inc). The briefing will cover launching a new product in the United States, growing existing brands and learning new tricks from the trade.  This U.S. export focused session will give invaluable insights to this complex market and will take place on Wednesday, 20th May from 15.30 to 16.30.
Tim Atkin MW will chair an Industry Briefing on successful consumer engagement with a panel of luminaries, including: Christopher Sherwood, general manager and wine buyer at Bottle Apostle; Richard Bampfield MW, consultant to Lidl; Brett Woonton founder of Vinoteca; and Emma Shaw, head of commercial operations at Oddbins) on Monday, 18th May, 12.45 to 13.45. "Wine Grapes 2015 – Syrah & Grüner Veltliner: their origins, relatives and flavours", will take place in the Masterclass Theatre on Monday, 18th May from 14.45 to 16.15.  Co-authors (along with Jancis Robinson MW) of Wine Grapes, Julia Harding MW and Dr José Vouillamoz, will present eight wines that demonstrate the pedigree and current form of these varieties, including the first-ever public tasting of Dureza, a parent of Syrah.
Speakers' Corner, the informal "soapbox" style platform, will host a raft of exciting and informative sessions.  These include; Srdja Mastilovic of Neal's Yard Dairy, explaining the revolution in New British Cheese; Ben Ireson and Jameel Lalani from single-batch tea specialists, Lalani Tea will explore "Tea, Terroir and Seasonality" and explain how parallels can be drawn between the two worlds of tea and wine, and how to get ahead of the curve in this promising market; and Joe Wadsack (wine judge, winemaker and broadcaster who currently co-presents BBC Food & Drink with chef, Tom Kerridge), will host a daily "Joe's Nose" session, in which he will select his top Grüner Veltliners and Syrahs – as part of the 2015 celebration of these two varieties – each day and present them between 14.30 and 15.00.
For a full timetable of sessions and timings, please visit: www.londonwinefair.com/zone/timetable