Drinki is the must have app for ladies with a thirst for cocktails!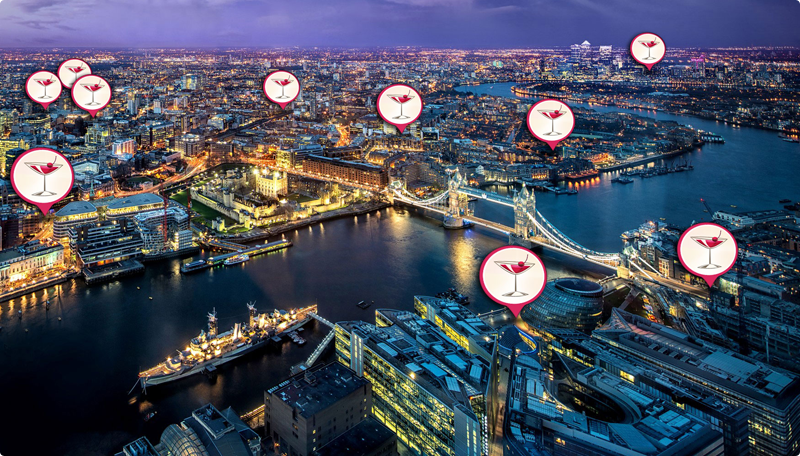 Drinki is the must have cocktail discovery app for ladies offering a free cocktail every single day of the year! The unique app was launched in London but is also available in Manchester and Liverpool with further expansion imminent and hundreds of new users signing up on a daily basis; it won't be too long until Drinki comes to a bar near you!
The concept taps into the powerful reach of Facebook with users unlocking a free cocktail in exchange for an automatic check-in – the app does this for you so there's nothing to get in the way of that first refreshing sip of your favourite cocktail!
The check-in on Facebook really is a great way for bars to get discovered due to it being a physical action rather than a 'like' that can be done from anywhere, thus it becomes more visible to your friends. Drinki bars such as Buddha Bar, JuJu, Lola Lo, and the hip new Holborn Grind are more than happy to offer a complimentary cocktail if they are getting a digital 'shout out' in return and let's not forget they will have already attracted you to their bar, so it's great for business!
Sophie Abrahamovitch, Drinki co-founder says; "The app has been designed with a really simple user experience and what's more, it's free to download and use. We want to help ladies kick-start their night out while discovering new places to enjoy cocktails."
So, why just the ladies, I hear you ask? Well, Drinki does in fact have little brother called Drinko which is being developed now and aims to launch later this year so that the guys will be covered too!
Sophie added; "The decision to launch Drinki first was simply a case of 'ladies first' and in phasing the launch of both apps we are able to be far more targeted in everything we do, which really benefits our users. When Drinko arrives, the two apps will work in harmony across an expanding network of bars around the UK."
Sounds too good to be true, but in this case it is true! The unique app is available to download for free on the App Store and Google Play Store.