StableTable from Sweden wins Columbus Trophy for outstanding innovation and entrepreneurship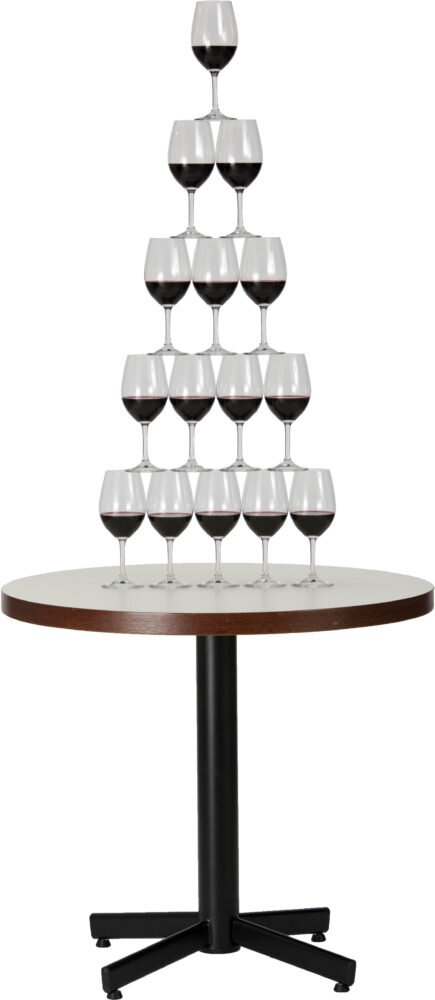 11th edition of the entrepreneurs' prize awarded during Food Executive Europe in Maastricht, Netherlands
For the eleventh time, the Columbus Trophy was awarded to a successful young entrepreneur, active in the hospitality industry. This time Sven and Lena Henningsson, StableTable, from Sweden were presented with the prize by the head of the jury, Robert Melaard, during the second edition of the networking event Food Executive Europe.
More than sixty entrepreneurial companies from all over Europe competed for the prestigious trophy. Twelve got nominated, among them StableTable – the innovation which has finally brought an end to the problem of wobbly tables. No more folded napkins under table legs, no more adjustment screws and no more spilled drinks. Believe it or not, the ingenious table adjusts itself, thanks to a fully mechanical, patented system hidden inside the centre pillar.
According to the jury, the quality of the finalists was especially high this year. Melaard: "The 26 jury members assessed all nominees. "StableTable alludes to the annoyance of guests in the hospitality industry, namely wobbly tables. Beer mats or cardboards being put under the table-legs becomes unnecessary and StableTable does its bit to have a successful lunch or dinner." The impressive marketing activities and annual double digit growth of the company since it was founded some five years ago also contributed to the jury's decision.
Momice from the Netherlands got second and tuck-tuck from Switzerland got third place.
"We constantly strive to bring new and better solutions to the hospitality industry", says Sven Henningsson, one of the two entrepreneurs behind StableTable. "Self-stabilising tables help restaurants work in a flexible and cost efficient way, and to provide a quality experience to their guests."