Time is precious – almost half of business owners see time as a major challenge within their business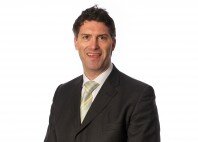 Beacon, which helps businesses in the hospitality, leisure and healthcare sectors improve their profitability, has found that almost half of business owners in the sector see time as a major challenge to their company, with administration, meetings and paperwork taking up most time (44%) in a typical day.
According to the research, conducted by Beacon, a lack of time sits alongside a lack of staff (38%), lack of processes or systems (27%) and a lack of expertise (18%) as the top issues identified as major challenges by business owners.
The research also found that one in three business owners believe that they are not running their business as efficiently as possible
Beacon was commissioned to review profitability for Ten Hill Place, a four-star hotel in Edinburgh that is owned by the Royal College of Surgeons, with all profits helping to train surgeons all over the world.
Quotations
Paul Connelly, Director of Operations at Beacon, has identified his top tips for saving time in business:
1. Use trusted suppliers, rather than shopping only for the cheapest deal:

Everybody loves a bargain, but shopping around for the best deal and researching suppliers, whether it's for stationery, food or equipment, can often be time consuming. More often than not, any money saved from comparisons and haggling is lost, given the time spent finding the deal. At Beacon we pride ourselves on carefully selecting our suppliers for their expertise and experience across the sectors in which our customers operate, in addition to offering keen pricing. Each supplier is researched, credit checked, validated, benchmarked, monitored and contracted so our customers have peace of mind that they are working with the most effective, efficient suppliers for them.

2. Avoid unnecessary travel to meetings

Whilst there is no denying that face-to-face contact is invaluable in business, it can mean significant time out of the office leaving no time for the day-to-day work. We research and source the best telecommunication services for our customers, providing options for video teleconferencing and connection facilities to reduce the amount of travel time needed for meetings – the biggest time challenge to a company according to our research.

3. Cut down time on invoicing

We truly believe that process can make life so much easier for our customers, which is why we introduced our Central Billing system – all customers who purchase through Beacon have the option to use Beacon Central Billing to achieve a consolidated statement monthly, regardless of how many suppliers they have ordered from. This cuts down time spent on administration and invoicing, leaving businesses more time to spend on strategy and planning, which was identified by 35% of business owners as what they would do more of with more hours in the day. Central Billing is just one way businesses can cut down the time they spend on invoicing – this is a key area of any business, from small to large, where time can be saved, so identify what would make these tasks easier and look for a solution.

4. Keep templates for the forms you use most often

If you are finding yourself writing the same details for supplier forms over and over again, then create templates to work from. Beacon used this idea to create our Universal Credit Application (UCA), the first in our industry, which involves filling in just one credit application form when signing up to work with Beacon, meaning businesses no longer have to worry about completing the same information across multiple supplier credit forms, which ultimately slows the account opening and purchasing process. We then securely store the businesses' UCA on file to distribute to new suppliers, once again, saving customers valuable hours of form filling.
Scott Mitchell, Commercial Director at Ten Hill Place, commented:
The Beacon team has grown to understand my business over the past few years and is always on hand to support procurement. Beacon's systems allow me to comply with procurement policy, without having an in-house resource, saving me a huge amount of time. Once I have reviewed the three quotes sourced by Beacon it takes only a few minutes to open an account with a new supplier saving me even more time, the Beacon Team are truly an enhancement to and extension of my own management and staff.