IRN-BRU BOOSTS RETAILER SALES WITH GLASGOW 2014 SPECIAL PACKS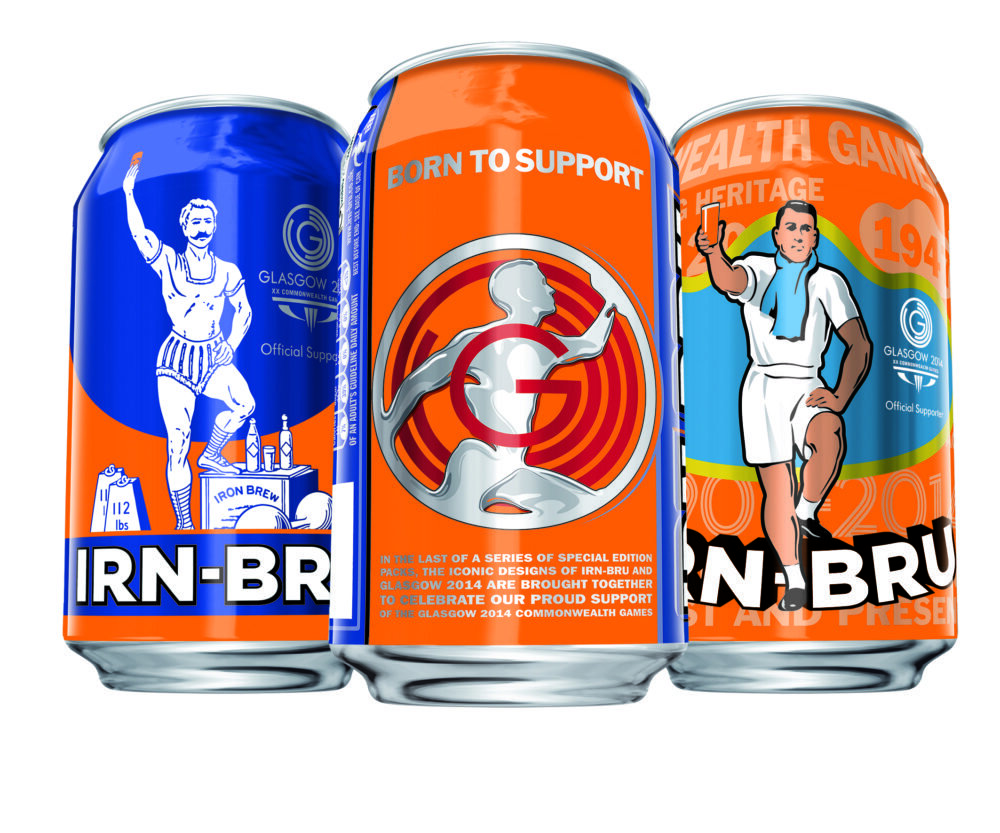 IRN-BRU is helping licensed outlets to make the most of the sales opportunity surrounding The Glasgow 2014 Commonwealth Games with the launch of a range of limited edition packs.
IRN-BRU, the Official Soft Drink of Glasgow 2014, will drive excitement around The Games with its new 'Born to Support' packs, which are available from May.
The packs feature a special design which combines the Glasgow 2014 logo with IRN-BRU's iconic 'molten man' icon.
"This combination creates a confident, evocative pack design that will reinforce IRN-BRU's relationship with biggest event ti be staged in the UK this year," says Adrian Troy, Head of Marketing for A G Barr. "With excitement for Glasgow 2014 continuing to build, customers will be actively seeking products which enable them to show their support for this momentous event.
"The new eye-catching packs from IRN-BRU, the UK's number one flavoured carbonate*1, will boost sales in pubs and bars across the UK."
The special logo will appear on the following packs:
2 Litre
500 ml
From June, IRN-BRU will also be launching the third and final design in its series of limited edition IRN-BRU 330ml single cans which celebrate its role as an Official Supporter of the Glasgow 2014 Commonwealth Games.
The first two cans focused on key sporting characters from the brand's history. The third can brings the celebration of IRN-BRU's sporting heritage right up to date with the combination of the Glasgow 2014 logo and IRN-BRU's iconic 'molten man'.
"Customers love special packs from IRN-BRU and we have had a great response from our first two special pack designs," says Troy. "Outlets should stock up to meet the demand for the eagerly anticipated final chapter of our special pack series."