London Wine Fair launches Brewhouse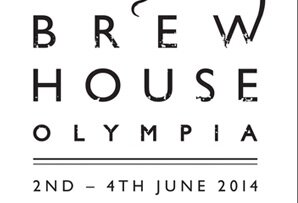 The London Wine Fair will have a dedicated beer section for the first time in its 34 year history. Brewhouse will be a table top tasting dedicated to small batch, specialist and craft beers. This comes on the back of a hugely successful Pop Up International Beer Competition tasting at the 2013 Fair, which attracted large numbers of visitors and reflects the burgeoning interest in Craft Beer from the independent and on-trade sectors as well as the multiple grocers.
Brewhouse will be curated by beer writer Sophie Atherton, the current holder of Parliament's Beer Sommelier of the Year award, who will also present a series of themed tastings in the area. Tables will cost £450 for the three days, with brewers able to show their full range of beers. To date, the following breweries have registered to exhibit: Harbour Brewing; Harviestoun; Batemans; Liberty Beer; Fordham & Dominion American Craft Beers; Meantime; Portobello, Freedom Brewery; and Williams Brothers Brewery.
Commenting on Brewhouse, Atherton said: "It's exactly the right time for a beer section at a wine trade event because of the growing interest in high quality beers and in pairing beer with food. It's something that other brewing cultures – like the US and, of course, Belgium – are already making the most of. Deciding what beers to stock needs as much thought and consideration as wine menus do. We think a visit to Brewhouse will enable buyers to put together some excellent beer selections, to make the most of the growing interest and increased sales the category is experiencing."
Chris Sherwood, managing director of Bottle Apostle, which has three stores in London commented: "Craft beer is increasingly important to Bottle Apostle customers, and we have limited opportunity to meet so many London craft brewers in one place. I'm sure Brewhouse will be a very popular addition to the London Wine Fair."
Show director, Ross Carter, comments: "there is undoubtedly a crossover with Craft Beer and wine; we are seeing independent, niche beers appearing in restaurants and in our independent wine merchants more and more frequently. Whilst giving our visitor even more of a diverse offering, it also has a real commercial purpose, and we expect this to be a very busy feature for the show."
To sign up to The Brewhouse, please contact Robert Davidson, via [email protected]