A Winning Combination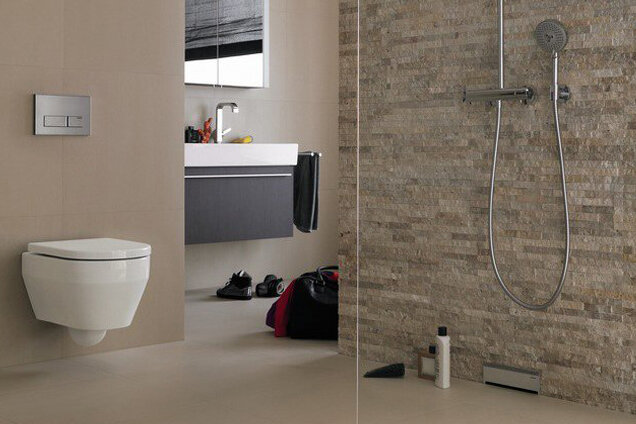 On The Level, the UK's leading manufacturer of concealed wet floor shower trays, has been working alongside Geberit to produce a unique and complete wet room system.
On The Level has designed and developed a range of special "formers" (underfloor shower trays) to complement the new Geberit Duofix drain system, resulting in an ultra smooth wet room design.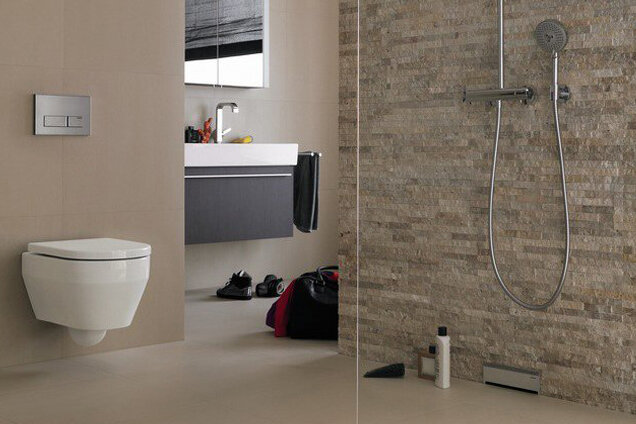 The Duofix from Geberit is a new shower element which integrates the drain neatly and unobtrusively into the wall, removing the need for a drain in the standing area of the wet room.  The Geberit Duofix is simple to install and it also has advantages in terms of easier installation of underfloor heating systems and tiles.
The unique former designed by On The Level has a specially designed three-way fall to ensure that the wet room functions perfectly.  This unique former is manufactured from top quality birch plywood in the UK and has a PEFC certification.  It is available in a choice of six sizes to complement any wet floor shower area.
The result of this winning combination is a visually striking wet room with a sleek, spacious and inspirational style.