A rainbow of bars to help you find a new favourite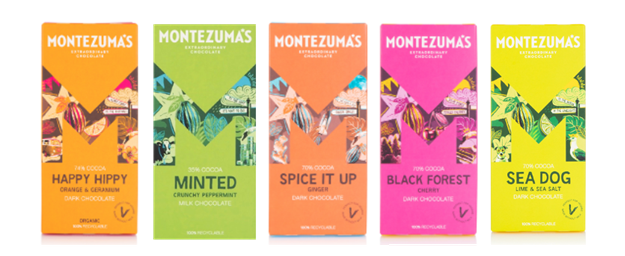 Britain's Greatest Little Chocolate company, Montezuma's is vastly known for its exquisite creations and delectable line-up of chocolate bars that truly capture the essence of summer. With an unwavering commitment to craftsmanship and quality, once you try their extraordinary chocolate it's hard to go back to ordinary!
Montezuma's Chocolate has long been celebrated for its dedication to sourcing the finest ingredients, creating unique flavour combinations, and crafting chocolates that are both visually stunning and utterly delicious. With summer well under way, why not make this season even brighter and find your new favourite treat?
With that in mind, what bar best suits you this summer? If you enjoy walks in the forest to cool down from the heat, then you may be partial to white Forest. With its delicious blend of dark chocolate and rich cherries, this bar is sure to make your day that little bit more indulgent.
If summer for you means being by the sea, then one bite of Montezuma's Sea Dog bar will instantly transport you to the beach! A combination of juicy, zesty lime with the subtle tang of sea salt, a true taste of the summer.
If you aren't a fan of sea salt and sand but are an avid ice-cream lover – why not give Minted a try. There's nothing quite like a refreshing mint chocolate ice cream in the sun so treat yourself to this chocolate bar filled with crunchy peppermint. Trust us, it's mint to be!
For all of those seeking a fun-filled summer, Happy Hippy is one that will put a smile on your face! This chocolate perfectly blends citrus and floral flavours into a powerful dark chocolate orange – there's a reason this bar is a best-seller.
For those looking to add a bit of spice to their summer and take some risks, the ultimate Spice It Up chocolate bar is a treat worth trying. The fiery ginger and chocolate combination is sure to kickstart your summer of adventures.
With each Montezuma's bar handcrafted to perfection, we invite chocolate enthusiasts to embark on a sensory journey and experience the taste of summer like never before. Check out their full range of extraordinary treats: https://www.montezumas.co.uk/