London, August 2023: After announcing environmentally friendly packaging at the start of this year, global Italian restaurant group, Vapiano is proud to announce it has signed up to the Better Chicken Commitment to ensure the use of higher welfare produce for customers.  
The Better Chicken Commitment was founded in 2016 and works to ensure leading food companies commit to better welfare, sustainability, and food safety of chicken. With over 300 business across Europe signing the pledge, from Marks & Spencer to Nestle, Unilever, Ikea and many more – Vapiano is joining a growing number of businesses that are committed to higher welfare practices. 
By signing up to the Better Chicken Commitment, Vapiano has pledged to only serve chicken that meets policy by 2026. Among other factors, the Better Chicken Commitment looks at: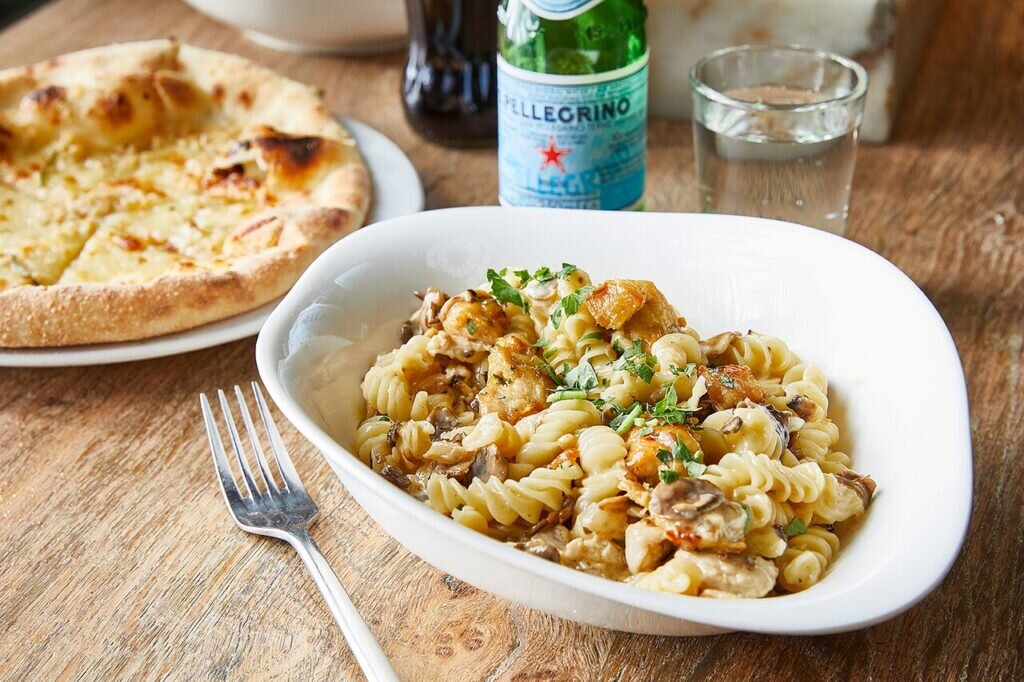 Tracking animal welfare practices as per EU animal welfare laws

 

Adopting higher welfare breeds and tracking the rearing process of chickens

 
Improving environmental standards for both chickens and eggs

 

Eliminating cruel practices by adopting controlled atmospheric stunning

 
Vikki O'Neill, Global Marketing Director at Vapiano, commented; "Vapiano is proud to be known for its fresh and innovative approach to food, within the hospitality sector. We recognise that to remain at the forefront we need to interrogate our practices from end to end. We have a responsibility to do better and we're delighted to be joining the Better Chicken Commitment as part of this."  
ABOUT THE BETTER CHICKEN COMMITMENT 
For more information about the Better Chicken Commitment visit https://betterchickencommitment.com/uk/  
ABOUT VAPIANO 
Website: https://uk.vapiano.com/   
Social Media: Instagram: @VapianoUK | Facebook: @VapianoUK 
Vapiano first opened in London in 2008 and soon became the place to go for the young London crowd. Now with three sites already in London and one in Manchester, Vapiano Paddington will be the fifth UK site.  
The laid-back restaurant prepares its handmade fresh pasta, pizza and insalata daily in its open restaurant kitchens, allowing for a customised experience for each guest. Every pasta, risotto & pizza dish can be personalised to order, tailoring to every preference and dietary requirement.  
Vapiano prides itself on the culture of the restaurant, gaining a significant following amongst the Gen-Z audience and families for its communal dining style. Restaurants are open daily for eat-in, take away, click and collect, plus online deliveries. To find out more, visit: https://uk.vapiano.com/ 
Vapiano Paddington 
Address: 50 Eastbourne Terrace, W2 6LG, UK 
Opening times: Sun-Thurs 12.00-22.30, Fri-Sat 12.00-23.00 
Vapiano Tottenham Court Road 
Address: 16 St Giles High Street, London WC2H 8LW, UK 
Opening times: Sun-Thurs 12.00-22.30, Fri-Sat 12.00-23.00 
Contact: 0203 972 5420 
Vapiano Great Portland Street (Oxford Circus) 
Address: 19-21 Great Portland Street, London, W1W 8QB, UK 
Opening times: Sun-Thurs 12.00-22.30, Fri-Sat 12.00-23.00 
Contact: 0207 268 0082 
Vapiano Tower Bridge 
Address: 2 Potters Fields, London, SE1 2SE, UK 
Opening times: Sun-Thurs 12.00-22.30, Fri-Sat 12.00-23.00 
Contact: 0203 941 5550 
Vapiano Manchester 
Address: Corn Exchange, Exchange Square, Manchester, UK 
Opening times: Sun-Thurs 12.00-20.00, Fri-Sat 12.00-21.00 
Contact: 0161 348 7590