IN CELEBRATION OF WORLD REFILL DAY (16th JUNE), THE STEEL KEG ASSOCIATION LAUNCHES NEW KEG CHAMPION AWARDS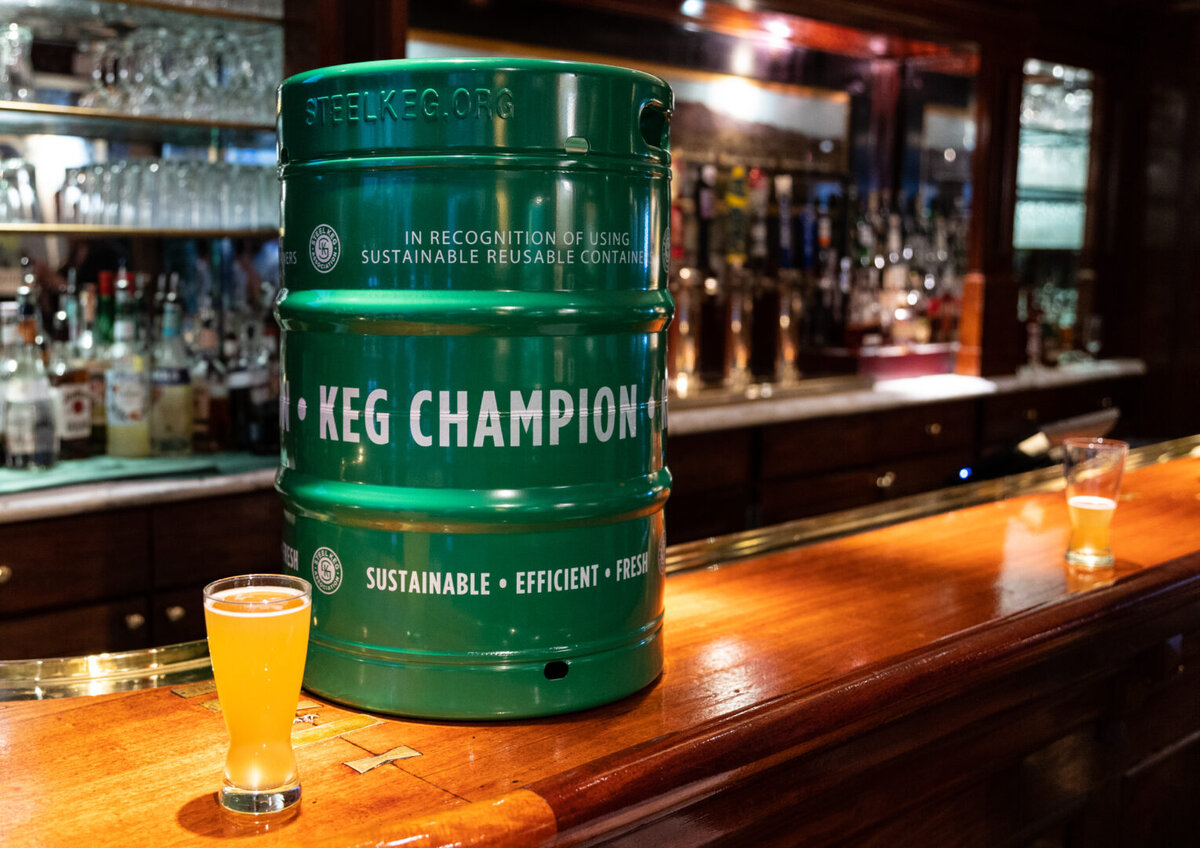 The Steel Keg Association (SKA) is proud to announce the inaugural launch of the new 'Keg Champion Awards' to honour sustainability in the UK / Ireland hospitality industry and recognise breweries, pubs, bars and restaurants of all sizes for embracing the remarkable benefits REUSABLE steel kegs and casks deliver.
Stainless steel kegs' and casks' reusability and 30+ year lifespan make them the ideal circular choice for breweries, pubs, bars and restaurants. The Steel Keg Association, a marketing-focused, non-profit organisation on a mission to help increase the volume of beer and other beverages served from REUSABLE steel kegs, has created the Keg Champion Awards as a light-hearted way to recognise hospitality leaders and the impact of steel kegs on the beverage industry. Nominations are now open and close on 9th June.
Dan Vorlage, Executive Director of the Steel Keg Association and MicroStar Logistics' VP of Global Marketing, comments: "Steel kegs and casks are the ultimate REUSABLE containers. When choosing draft from steel kegs and casks you're making the most sustainable choice and joining the effort to remove more than four billion single-use packages from recycling and landfill streams in the UK alone. Additionally, steel kegs deliver bulk liquids, driving critical economic benefits for pubs, bars and restaurants. And, of course, consumers appreciate the uniquely fresh draft beer experience they can't get at home. Given all the good REUSABLE kegs and casks do, World Refill Day is the perfect time to celebrate all of the keg champions out there!"
Any brewery, bar, pub or restaurant that serves draft beer is eligible to win.  To nominate a business (free of charge) click HERE before 9th June.  All nominated businesses will receive a Keg Champion recognition pack including back-of-house info posters, stickers and more (while supplies last) to help share the honour with their employees and customers.
From the nominated companies, the SKA will select UK/Ireland Keg Champion Award winners in seven categories:
National restaurant
Regional restaurant
Local restaurant
Large Brewery (500,000+ hl)
Mid-sized Brewery (10,001 – 500,000 hl)
Small Brewery (fewer than 10,000hl)
Draft innovation
Each winner will receive bragging rights and the coveted Green Keg (physically, the biggest award in the history of the hospitality industry). The SKA will also donate £1,000 to the charity of each winner's choice. Winners will be announced on World Refill Day 16th June 2023, a global day of action to accelerate the transition towards refill and reuse systems like steel kegs and casks!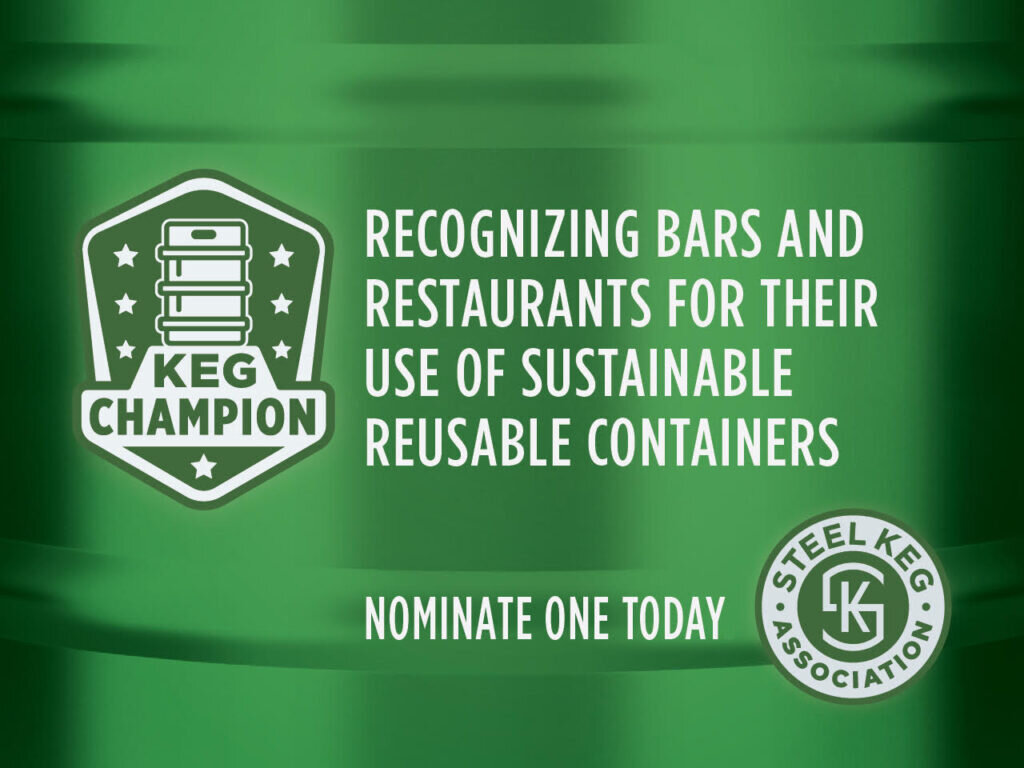 Natalie Fee, the Founder of City to Sea, the environmental not-for-profit who are behind World Refill Day added: "This is a chance to raise a glass to all the breweries, pubs and restaurants that are championing the most environmentally friendly way to drink beer and cider – through kegs and casks. Enjoying a drink in a reusable glass poured directly from a reusable keg or cask is not only delicious but is proven to be efficient, effective and affordable and it completely eradicates the need for single-use packaging."
The first UK/Ireland Keg Champion Awards follows hard on the heels of the inaugural US Keg Champion Awards which recognised seven winners from over 2,000 nominations and were announced during Earth Week, commencing 17th April 2023.