Upholding high levels of hygiene in the hotel industry with professional equipment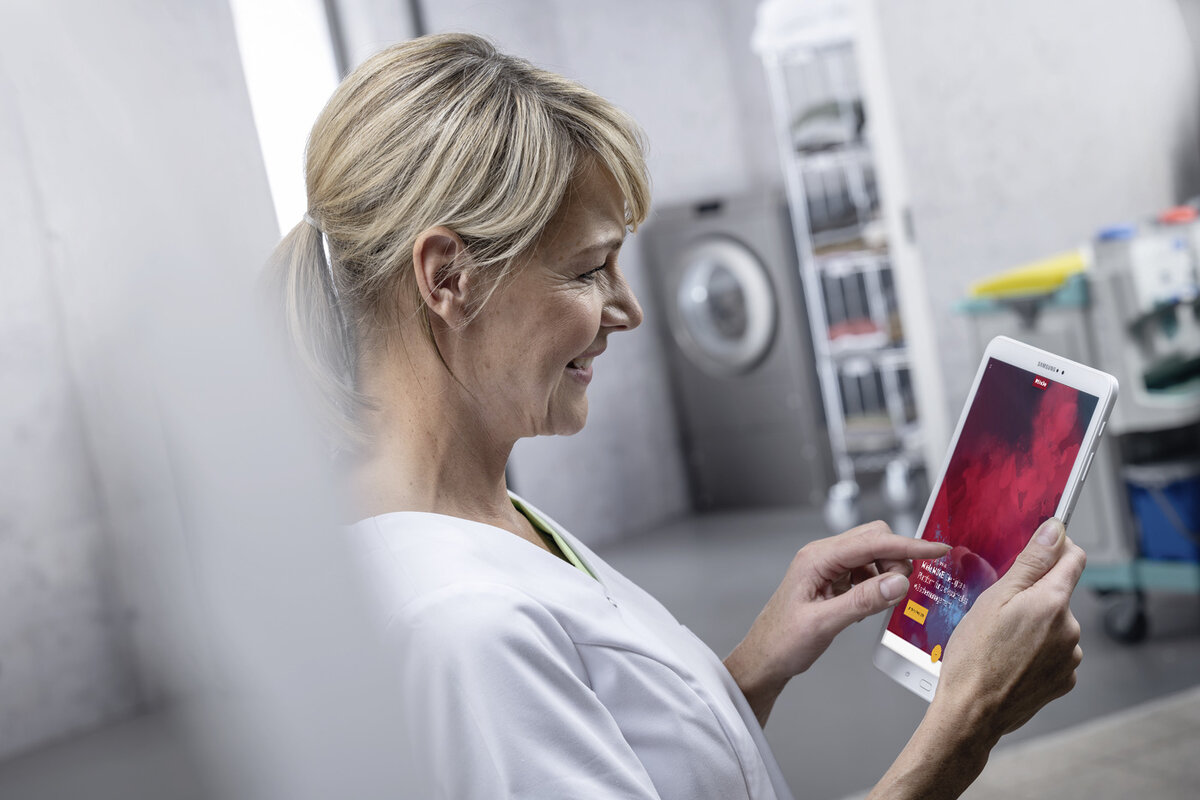 By Charlie Robards, Business Development Manager at Miele Professional
Guests in hotels not only expect perfect service, but also hygienically cleaned rooms and well-kept laundry for maximum comfort. In fact, hygiene has now become so important, that it is a deciding factor for guests when choosing where to stay.
Miele Professional has worked closely with its customers in the hotel industry to develop system solutions that adhere to industry regulations and help uphold a five-star guest experience. Whilst investing in professional equipment is non-negotiable to ensure the highest cleaning standards, Miele Professional has recently revealed its latest technology, Miele MOVE, which not only supports hygiene but also improves machine processes. Here are three ways it can uphold high levels of hygiene in your hotel.
Working in line with strict hygiene requirements
As the pandemic has pushed hygiene and cleanliness to the forefront of businesses in all industries, preventing the spread of infection has become a number one priority. Miele MOVE, an integrated platform solution designed to bring efficiencies to the commercial laundry and dishwashing processes of its customers, supports hotel owners to comply with strict hygiene rules.
Thanks to the smart technology of Miele MOVE, users can now assess the relevant operating and programme data in a single space, from any digital device, ensuring that laundry and crockery are processed in a hygienic manner. For example, Miele MOVE ensures wash cycles are set to recommended temperatures, and for thermo or chemo-thermo disinfection, wash cycles are used with the prescribed quantity of detergent. Hygienically clean dishwashing and laundry results are crucial, as they play an important part in infection prevention and control.
Miele MOVE also prevents downtime, which means items are cleaned consistently and allows staff to ensure quality measures are in place.
Excellent laundry results
To ensure guests have the best stay possible, excellent laundry results are required to make them feel relaxed and comfortable. From fluffy hand and bath towels to hygienic bed linen and sparkling table linen – well-kept laundry is an indicator of a high-quality hotel.
However, with various types of laundry needing to be processed in hotels such as bedding, linens, clothing and towels; quality laundry results can only be guaranteed if the right programmes can be used for certain types of fabric.
Miele MOVE supports hotel owners produce desired laundry results by digitally documenting machine cycles; the platform records, archives and exports relevant programme data and maps performance parameters. As a result, hotel owners can ensure that the right programmes are used and successfully completed at all times.
As Miele MOVE is complimentary to any of Miele's commercial machines, you can ensure your guest's laundry is treated with optimum care, thanks to Miele patented honeycomb drum 2.0 which treats textiles more gently.
Quick turn-around times
In busy hotels, guests expect freshly cleaned laundry, such as clothing, towels and bed linen, each day. Therefore, hotel housekeeping must be highly organised to ensure a quick turnaround time with a high standard. However, faults in machinery are not something laundry managers cannot prepare for.
Thanks to the smart technology of Miele MOVE, users are automatically informed when a fault occurs. This can be then forwarded to authorised service technicians who will be able to act on issues faster, resulting in minimal downtime and preventing unnecessary costs.
As the platform is connected to Miele and its network of service partners, technicians can browse relevant machine information (e.g., required spare parts) immediately, reducing the need for repeat trips, saving both time and effort.
As we head towards the future, Miele MOVE provides a major step in digitalising the hospitality sector. Having easy access to all your machines at a glance while gaining control over processes and data will increase productivity for your hotel business and help to reduce overheads.
If you would like to find out more how Miele MOVE can support your hospitality business, please visit: www.miele.co.uk/p/move-hotels-and-restaurants-4593.htm