New insight identifies which consumers have the most influence in deciding which hospitality venues to visit and the factors influencing their decisions
The latest GO Technology report from leading hospitality tech provider Zonal and insight firm CGA by NIQ, reveals that those aged 55+ are the key decision makers when it comes to choosing which hospitality venues to visit. The data shows that 40% of 'influencers' are aged over 55 – nearly double the number who are aged under 25 years old (21%).
The survey of more than 5,000 UK adults serves as a reminder that it is not just the young and digital-savvy who have influence when it comes to going out for food and drink and, with the majority of consumers (61%) admitting they are either solely or sometimes influenced by others both when choosing whether to go out and the choice of venue when eating and drinking out, the importance this group of consumers plays should not be understated.
The report also unveils how valuable those who influence are. This group spends more time in the trade – a third (32%) drink out weekly – and on average spend £10 a month more on eating and drinking out than non-decision makers. They also tend to visit more venues than those who are more influenced than influencer, visiting an average of over seven different brands in the last six months.
When it comes to factors influencing which venues consumers visit, aspects such as proximity
to home (47%), value for money (35%), and serving a customer's favourite food or drink (26%)
come out on top.
The most important sources of information when it comes to venue recommendations are:
1) Recommendations from friends, families and colleagues (56%)
2) Combination of sources (27%)
3) The press (26%)
4) Friends' recommendations on social media (25%)
5) Social media via brands, reviews or bloggers (21%)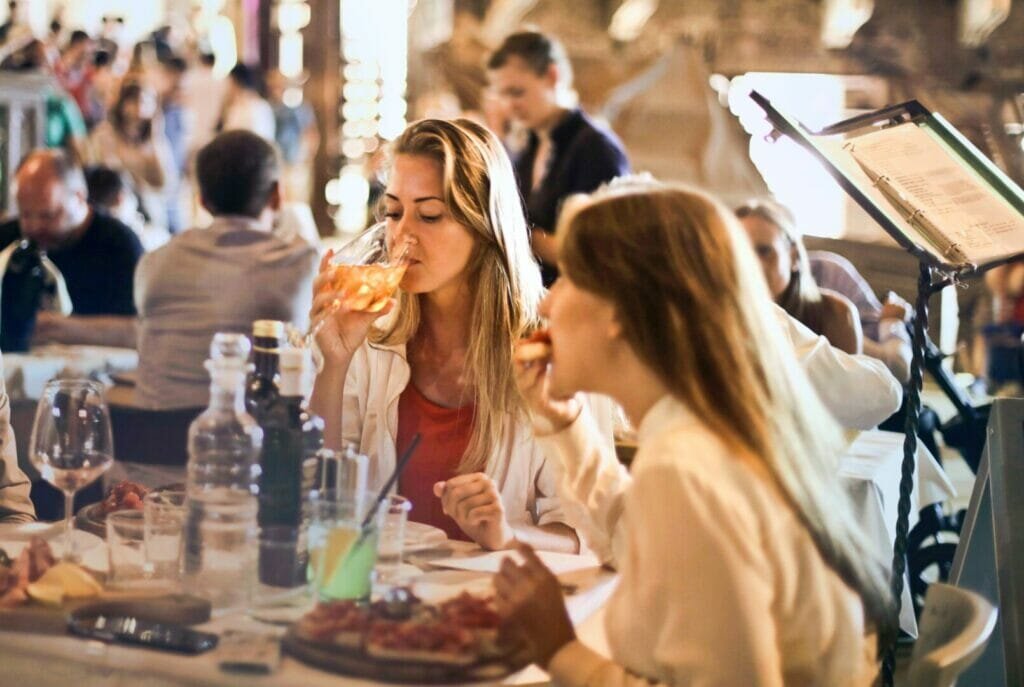 Commenting on the findings, Olivia FitzGerald, Chief Sales and Marketing Officer, Zonal, said: "With the cost-of-living crisis squeezing consumer spending habits, it's vital that operators have a good understanding, not only of the key drivers influencing customers' decisions when it comes to eating and drinking out, but also who the decision makers are. Interestingly, those aged over 55 are highly-influential – a reminder that it is not just the young who wield purchasing power and operators would benefit in engaging this age group as much as others.
"Operators who can capitalise on these influences and influencers, and shape their communication, marketing and overall experience with these factors in mind, will ultimately gain that important advantage in an increasingly competitive market."
Karl Chessell, Director – Hospitality Operators and Food, EMEA, CGA by NIQ added: "With spending so tight and competition so intense, it's more important than ever to understand the influences behind visits to pubs, bars and restaurants. Our research highlights how the cost-of-living crisis has sharpened people's focus on price and made convenience and familiarity more important. These factors all play to the advantage of managed pub and restaurants groups, who tend to offer better value, accessibility and trust than independents.
But with influential consumers now so demanding, brands need to deliver dependably great experiences. While digital avenues like social media, review sites and Instagrammers are increasingly important, our research makes clear that old-fashioned recommendations among friends are still the king of influences—and consistency is the best way to earn them."