SHOW YOUR GUESTS AROUND YOUR LOCAL TOWN WITH QUIZ TRAIL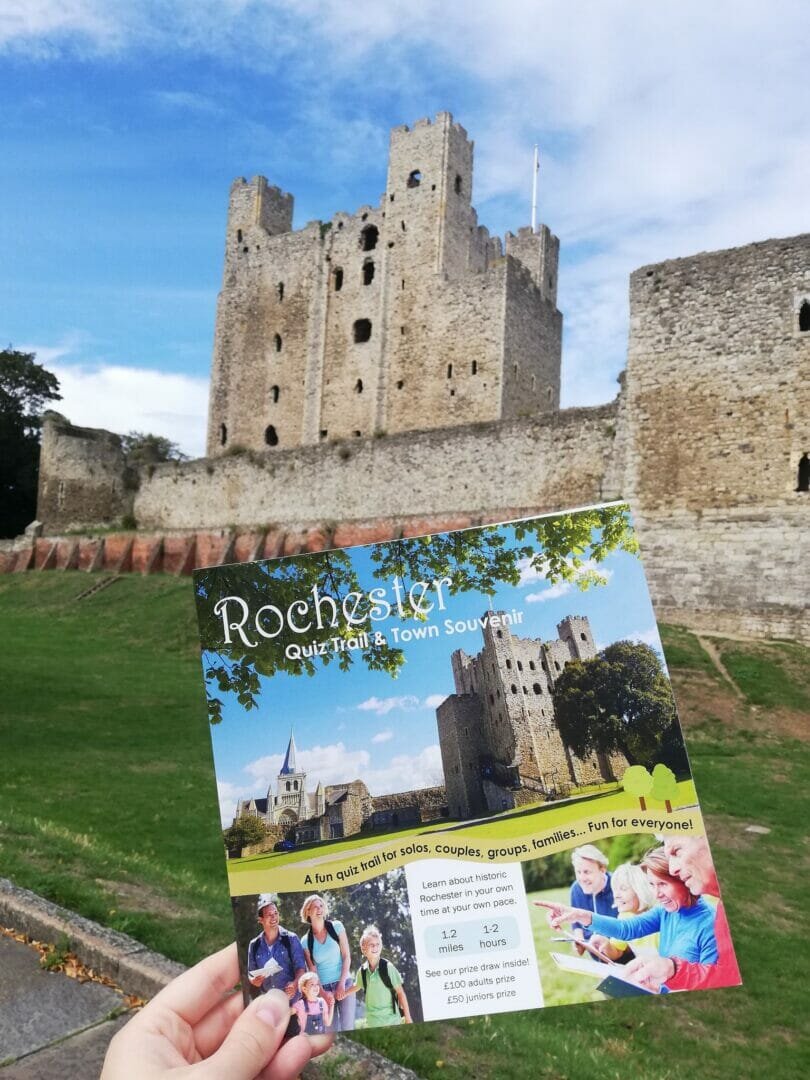 "What is there to do around here?"
"What do you recommend?"
"Tell me something interesting."
All common questions your guests may ask when they visit your hotel, bar, restaurant, shop or other tourism business.
Quiz Trail could be the answer – a fun, historical walking trail presented as a beautifully-designed booklet to set them off exploring.
Whether you gift them to guests or have them for sale, your guests will very quickly find their way, learning some interesting history along the way.
They've been developed by Kent-based amateur historian Liz Foster, who decided to turn her history hobby into a time-filler during the pandemic.
She started with one book about her home town of Rochester and has now expanded to 15 Kent titles and two Sussex ones, selling them online, to gift shops and hotels to help people explore and have a cheap day out.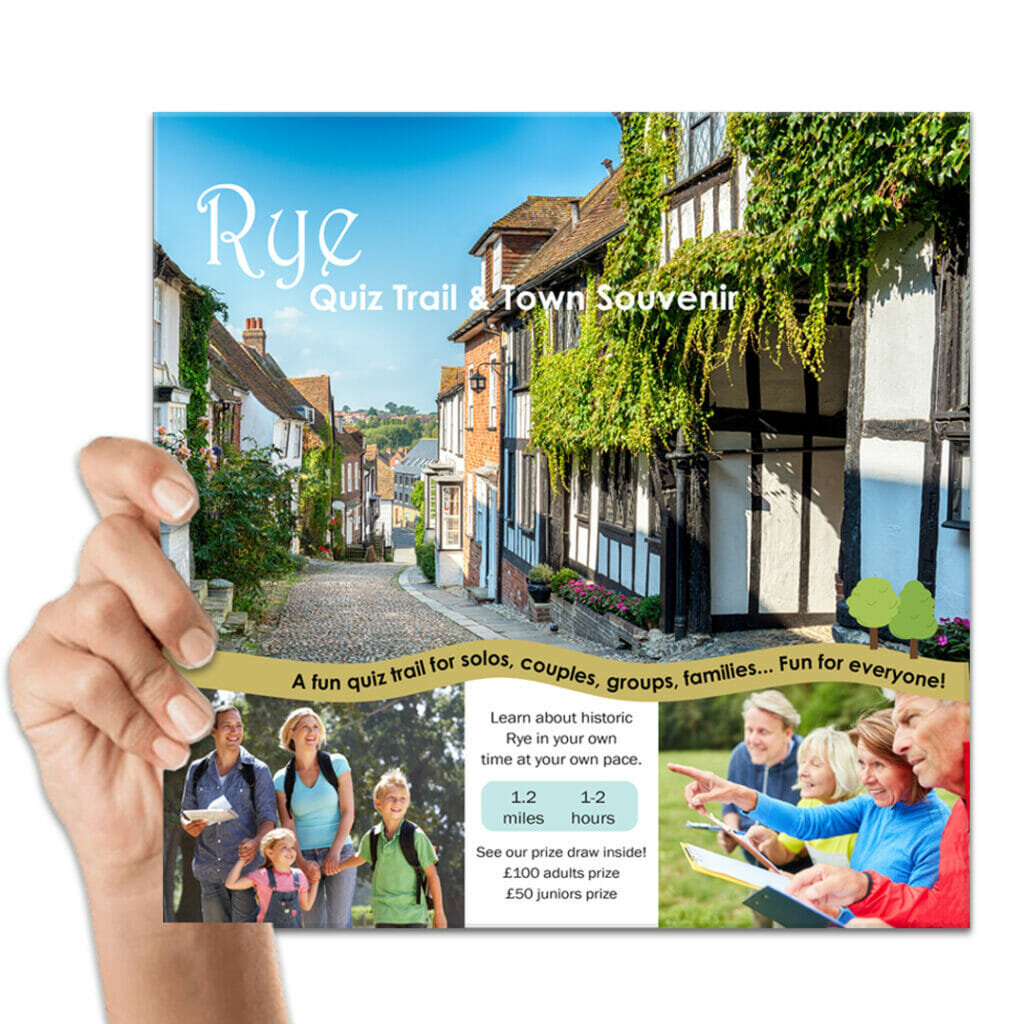 Start at a designated spot and follow clues to the next checkpoint, reading facts and looking up, down and across at historical things along the way; windows, signs, road names or architecture, for example.
They're written for a dual audience of adults and children, with information in there for everyone.
Start and finish in the same day or pick up on another day if the weather turns. Or of course, if a pitstop turns into an afternoon in the same spot!
Keep it cheap and take a picnic or dive in somewhere local.
The routes give very clear information about accessibility too – drawn from Liz's real-life experience of a close relative who used a wheelchair.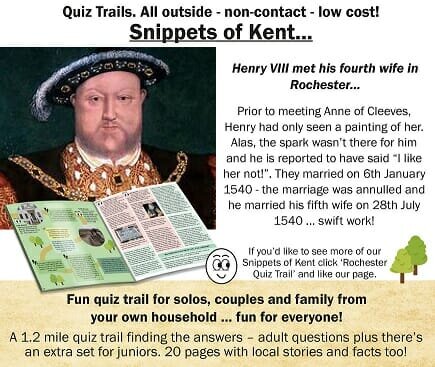 Liz said: "When the girls were young, we did what most of us do – have a day trip or a stay somewhere, walk around the middle popular bit, have something to eat and drink, get an ice cream and go home all having had a lovely day out.
"But we went home not knowing very much about the place we'd just visited. Who were the people of the past? What were the town stories? What went on there? Who was misbehaving?!
"History can be known for being boring and so the challenge I set myself was to find an exciting way to get it all across – and that's when we came up with the circular route, quiz and booklet combo."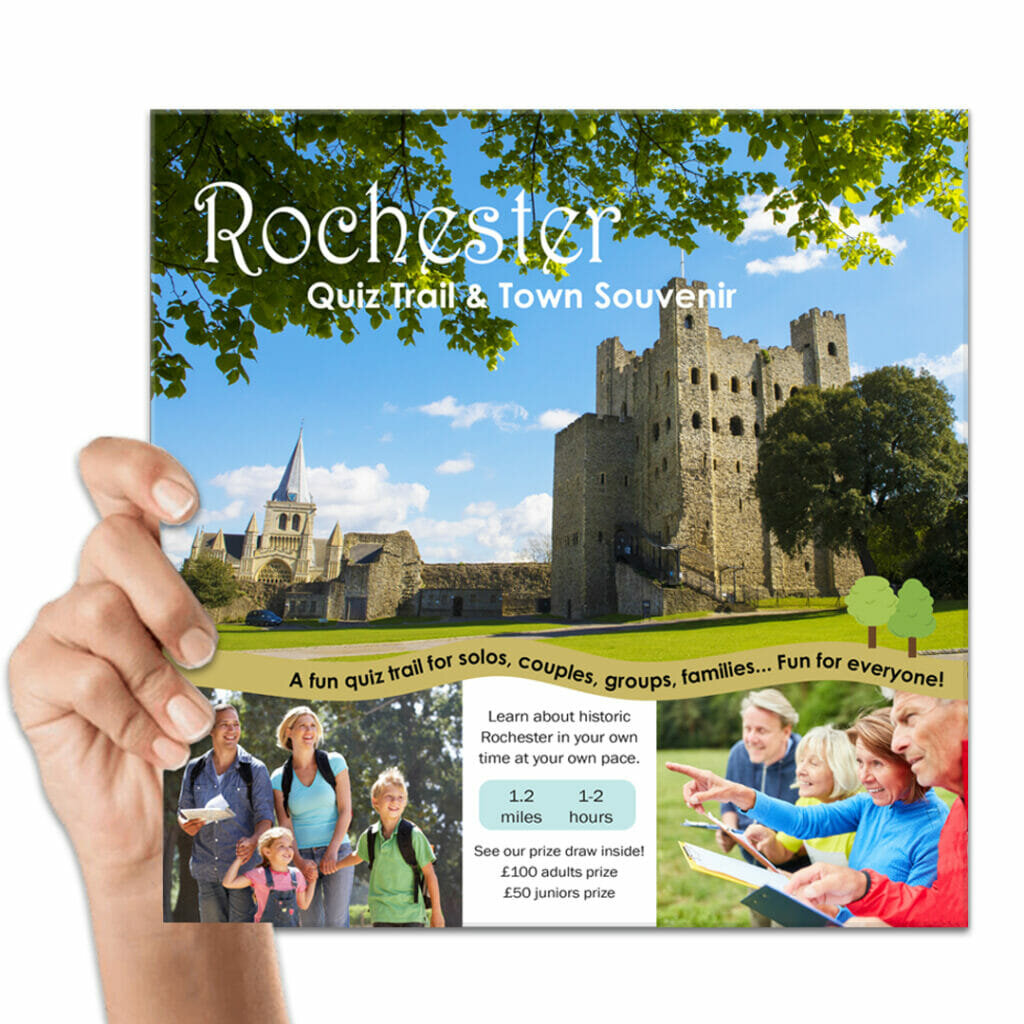 Trails costs between £4 – £5.99 and once finished, buyers can enter a competition using the clues they have collected.
Trails are from 1-2 miles and take 1-2 hours, or more if you stop lots.
Kent Quiz Trails
Broadstairs
Canterbury
Deal & Walmer
Faversham
Herne Bay
Margate
Ramsgate
Rochester
Royal Tunbridge Wells
Rye
Sandwich
Sevenoaks
Tenterden
West Malling
Whitstable
Sussex Quiz Trails
Buy: Quiz Trail can be sent to you as a starter/tester pack to gauge sales.