NEW AND UNIQUELY INNOVATIVE, HERITAGE-STEEPED BRAND GAINS FIRST AWARD AND EXPANDS ITS OPERATIONS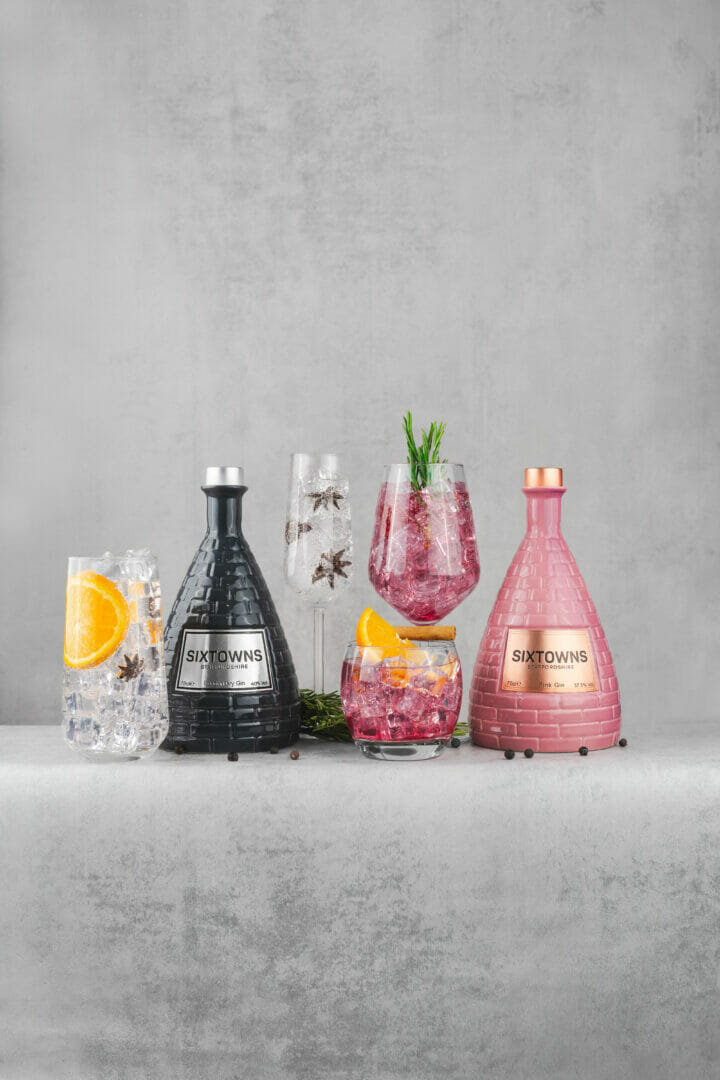 Spirits Business Gin Masters 2022 Silver Award – London Dry Gin.
New product launch – SIXTOWNS Pink Gin – August 2022.
New facility – relocated distillery, with enhanced operations, at the iconic World of Wedgwood.
Since its launch in November 2020, Stoke-on-Trent based SIXTOWNS has gone from strength to strength in a very short time, now securing its first award for the London Dry Gin at The SpiritsBusiness Gin Masters 2022.
The company have marked this success by re-designing the bottle in silver, offering a 1000 limited edition run (see image file). 
All SIXTOWNS products (as well as Gin, they offer Rum and Vodka) are unique – produced in one-of-a-kind, brick effect, ceramic kiln-shaped down through three generations of the founders' families and the inspiration driving the business is being able to encapsulate the fine craftmanship and 300-year-old heritage found in its locality.
The SIXTOWNS expansion also continues with the launch next month of its latest product, SIXTOWNS Pink Gin (see image file) and with the concluding development of its new facility at the World of Wedgwood, Barlaston.
Speaking today, founding owners, Vitalijs and Alex Rackovs comment 'We are absolutely delighted to have received The Spirits Business Gin Masters 2022 Silver Award.  This is a ringing endorsement of our generational expertise and to receive this recognition fills our hearts with pride and hope of many more accolades to come.
We continue to be inspired by the tremendous craftsmanship we are lucky to be able to employ in producing our stunning craft spirits.  To celebrate we are releasing a limited-edition silver design bottle, which is confined to just 1,000 bottles and still contains our award-winning gin of course!; Watch outtoo for our new product – SIXTOWNS Pink Gin, launching in August'.     
SIXTOWNS are now hard at work transforming its new, 3500 square foot space to create its new look Distillery. In keeping with its brand and heritage, the location at the World of Wedgwood is the perfect place for the next chapter of the SIXTOWNS story where it will have a shop, cocktail bar and host distillery tours, gin tastings, cocktail masterclasses plus its very own gin school.  It will be opening its doors later this year so customers can share the passion for crafting premium spirits, whilst being immersed in Staffordshire's heritage. 
They are also now preparing for the launch of their new product, SIXTOWNS Pink Gin, next month – this evolved from celebrating the first news of the award – a new spirit just had to be created with the London Dry as its base – a sweet, fruity and refreshing pink gin.