Restaurant booking technology innovation means constantly staying ahead of the game and delivering a functional product to make clients' lives easier, explains Jaipal Yadav, Managing Director at restaurant software business Favouritetable in this exclusive interview.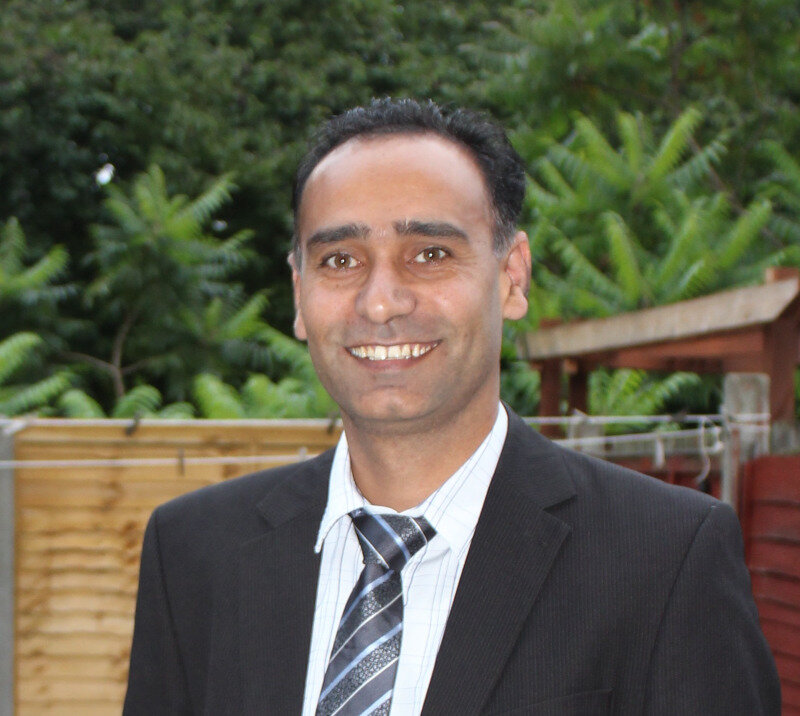 How did Favouritetable come into existence?
In 2010 I was enjoying a meal in a friend's restaurant and afterwards he showed me a hefty bill from his booking software provider.
When I asked why it cost so much, he explained: 'There's no alternative. These guys have a monopoly and so I have to pay whatever they ask.'
This sparked the idea of a service that would help restaurateurs by offering an innovative web-based and cost-efficient software solution.
Developing technology has always been my passion and I love writing applications that solve complex problems.
Our journey to create Favouritetable started from this point and we quickly developed the most innovative restaurant software product on the market.
What is the most innovative element?
I initially designed a fledgling system which allows restaurants, café bars and pubs to take and manage online bookings, boosting their revenue in the process.
We have continued to innovate by expanding our love of contemporary technology, meaning we must constantly stay ahead of the game and deliver a functional product, which makes our clients' lives easier in an intuitive and user-friendly way.
A good example of this is our 'Collection and Delivery' module, which we developed, tested, and released in less than two weeks after the Covid pandemic hit using the most up-to-date tools. This become a critical feature for our clients, offering a new sales channel which in many cases ended up generating an additional £15,000 per month for restaurants.
The Favouritetable online restaurant management system additionally features an all-in-one suite of functionality to turn compliance into happy customers. This includes modules for online booking and pre-ordering, special event bookings, table pre-ordering and payment, and timeslot scheduling.
Add to this an intuitive booking diary, graphical table plans, marketing module and customer database, and you've got a system that's been built by a team who are restaurateurs at heart and understand the everyday challenges these businesses face.
Of course, the other and perhaps most revolutionary aspect of Favouritetable is its price. We opted for a fixed, monthly-subscription model, rather than top-slicing the restaurant's hard-earned cash like so many of our competitors do.
How have you developed and expanded your customer base?
In the early days I was juggling multiple projects so Favouritetable started as a part-time activity with me working late evenings while travelling around my local area and literally knocking on restaurant doors to showcase the product.
However, as word spread and our customer base grew, we gradually recruited a new team of friendly faces and experts in their field to help with sales, development and partnership building.
Today the Favouritetable brand represents our team's own core values, which are perhaps best expressed by our slogan- 'Passionate about restaurants.' The company has grown considerably and our software now supports a diverse range of restaurants, pubs and cafés across the UK.
Innovation remains at the heart of the Favouritetable mission and we're driven by two key factors: Our love of contemporary technology, and our drive to give customers product functionality that makes their lives easier in an intuitive and user-friendly way.
What's next for Favouritetable?
As new customers join us we benefit from their feedback, which continually informs our development cycle. We understand this is a very competitive market and so never stop innovating. Our focus remains tightly locked on technical infrastructure, new and improved operating models, and finding money-saving efficiencies for our customers.
We fully appreciate that in a post-pandemic world, as well as providing a high level of food and drink, ambience and service, restaurant owners now have the added pressure of applying health measures to encourage and retain customers.
Done properly and with the right technology new ways of working can be introduced which comply with legislation and actually increase client satisfaction, enhance the experience and generate a high level of customer support. We couldn't be more excited about the future."
For further details: https://restaurant.favouritetable.com/