MONKEY SHOULDER PARTNERS WITH VICE MEDIA GROUP TO LAUNCH 'THE NIGHT SHIFT': AN INVESTIGATIVE DEEP DIVE INTO UK NIGHTLIFE CULTURE, FINISHING WITH THE PARTY OF ALL PARTIES!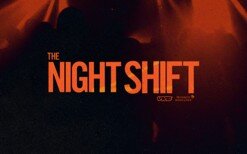 Whether its relaxed dress codes or noughties-themed nights, 'The Night Shift' aims to reveal what revellers really want from UK nightlife, redesigning nights out and nights in
Monkey Shoulder, the 100% malt whisky made-for-mixing, has partnered with global multi-platform media company VICE Media Group to embark on a noble mission to define what party-goers want from their night out in a post-pandemic world. Together, they'll explore how Britain's nightlife scene has changed for the better and for worse, giving a voice to the people who know best.
Whether it's outdated dress codes, way-too-packed house parties, tearful club closures, hour-long queues, elitist guest lists, dead playlists or uncomfortable shoes, The Night Shift will lift the lid on what people truly believe constitutes a good night, turning to night owls up and down the nation to rewrite the rulebook on positive partying.
Led by VICE presenters Matt Shea and Bupe Bhima, The Night Shift is a three-phase process: research, results and action, all culminating in an end-of-summer bash that will put all the learnings into practice.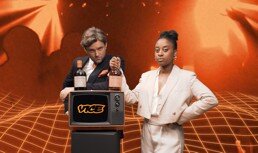 Archie Harding, Senior Creative, VICE Media Group says, "VICE has been synonymous with nightlife culture since its inception. By tapping into our super engaged youth audience, we created a call to arms to empower the VICE community to play their part in redefining nightlife. Through polls and surveys, we want to gain a fresh perspective on exactly how party-goers felt about their nights out, particularly since restrictions were lifted. Our hope with this campaign is that we'll uncover some fresh insights into the current state of nightlife and prove to the industry that these things can be improved through simple, creative, and exciting real-world executions. We didn't want to just point out what's wrong (anyone can do that), together with Monkey Shoulder, we wanted to offer up solutions and lead by example."
Monkey Shoulder's Senior Brand Manager Caitlin Robertshawe, added, "This is our first restriction-free summer since 2019; we've all changed and yet nights out today are no different. We seem to be a nation of night-lovers and this presents a great opportunity to understand what we need to bin from our nocturnal habits, and what we're all craving more of. Monkey Shoulder isn't your average whisky, so we challenged cultural leaders VICE to shake up what's standard when it comes to UK nightlife, in favour of a vibrant, welcoming shift that everyone's invited to enjoy."
Monkey Shoulder is no stranger to shaking up cocktails and conventions, understanding partying and keen for people to enjoy their well-earned nights out. These answers, responses, insights and deep desires from people up and down the country will help to make a positive impact on the UK party scene, setting a new precedent for the summers to come.
The investigation kicks off at the end of June, with findings to be revealed early August, with Monkey Shoulder and VICE hosting their *epic* party towards the end of September.
To find out more and play your part in this nightlife changing mission, head to the dedicated webpage here or search 'The Night Shift' at VICE.com. By getting involved you could stand the chance to win tickets to the epic VICE X Monkey Shoulder's The Night Shift event at the end of the campaign. Go on, you've got nothing to lose (T&Cs apply, 18+ only).
It's a busy summer for Monkey Shoulder, with the playful brand showing up to get the party started with its one-of-a-kind cocktail mixer truck at festivals all over the nation, including Secret Garden Party, Kendal Calling and Brighton Pride's Fabulouso – just look for the 12-foot fluorescent orange cocktail cement mixer complete with DJ booth, t-shirt cannon and delicious cocktails. You can't miss it!
Monkey Shoulder, the 100% malt whisky made-for-mixing, has partnered with global multi-platform media company media group VICE Media Group, brokered by Dentsu Aegis agencies dentsu X and The Story Lab, to embark on a noble mission to define what party-goers want from their night out in a post-pandemic. The campaign, which was identified and negotiated by Dentsu Aegis Network agencies dentsu X and The Story Lab respectively, will launch on 29th June 2022 and will run until 23rd September 2022.
To find out more, and take the questionnaire, visit https://thenightshift.vice.com or email [email protected].