Santa Maria invites operators to tap into the indulgent dish trend with the launch of comforting Cheddar Cheese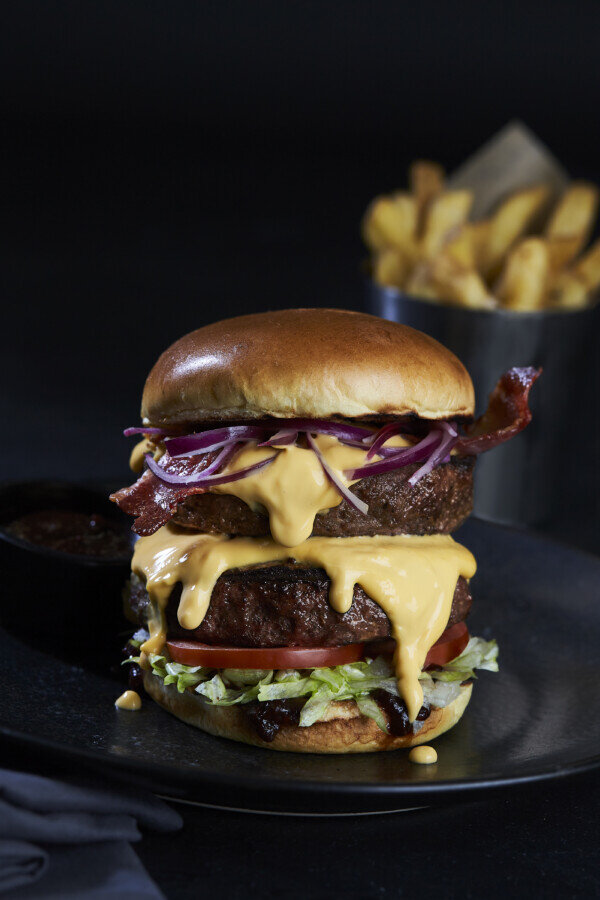 As the trend for indulgence continues, Santa Maria is introducing a new Cheddar Cheese Sauce to foodservice. A versatile off-the-shelf option for chefs, the sauce is ideal for dipping, topping and filling.
Its full-bodied Cheddar flavour and smooth pourable format are set to help food operators transform run-of-the-mill ingredients into premium comfort dishes, indulgent sauces and crowd-pleasers satisfying the cheesiest diners' cravings.
Not only does the Cheddar Cheese Sauce provide a ready-to-go shortcut for baked favourites like Mac 'N' Cheese or Cheese Toasties, it's perfect for operators whipping up trending Mexican dishes like Fajitas, Chimichangas and Quesadillas, is ideal for smothering on Nachos or creating Loaded Fries and also helps gives Cheeseburgers their authentic taste making it a mainstay of any busy kitchen.
Easy to use, Santa Maria's Cheddar Cheese Sauce melts stably, won't split and is designed to retain its smooth texture and delicious flavour whether served hot or cold. Available in a stackable, resealable bucket with a long shelf life, the product has been created to help reduce waste.
Nick Minchin, Santa Maria Marketing Manager, UK&I says,
"Indulgence and Mexican cuisine are two hot trends in foodservice at the moment – and they aren't going anywhere anytime soon. With Mexican cuisine continuing to boom as one of the nation's favourites, and the demand for comforting indulging classics also on the rise, our Cheese Sauce can help operators harness both these trends in a variety of ways with just one ingredient.
"The Cheddar Cheese Sauce provides a ready-to-go shortcut for beloved classics like the Dirty Double Cheeseburger, Nachos and Loaded Fries. Reliable and easy to use, we've made sure that it doesn't split either, so you'll always have a delicious, rich silky cheese sauce no matter. As a result, creating comforting, indulgent dishes like Mac and Cheese or Chimichangas has never been so easy!
"As well as providing a fast-track to these comforting classics and trending dishes, our Cheddar Cheese Sauce is the perfect canvas for chefs wanting to create premium sauces and can give operators a great way to maximise profits by whipping up creative condiments. Spike it with chipotle paste to make a smoky cheese sauce, mix it with Bourbon BBQ to create a delicious BBQ sauce, or scatter it with Jalapeños for a crunchy spicy hit.
"Straight up, or adapted, chefs will love giving our Cheddar Cheese Sauce their own inimitable twist."
Santa Maria's Cheddar Cheese Sauce is available to buy from wholesalers across the UK and Ireland. For more information or recipe inspiration including Chorizo Cheesy Mac, Cheesy Chicken Tinga Fries and Loaded Cheesy Tex Mex Nachos visit: www.santamariaworld.com/uk/foodservice/concepts/cheddar-cheese-sauce