MY COOKIE DOUGH's first pop-up store in Central London is NOW OPEN!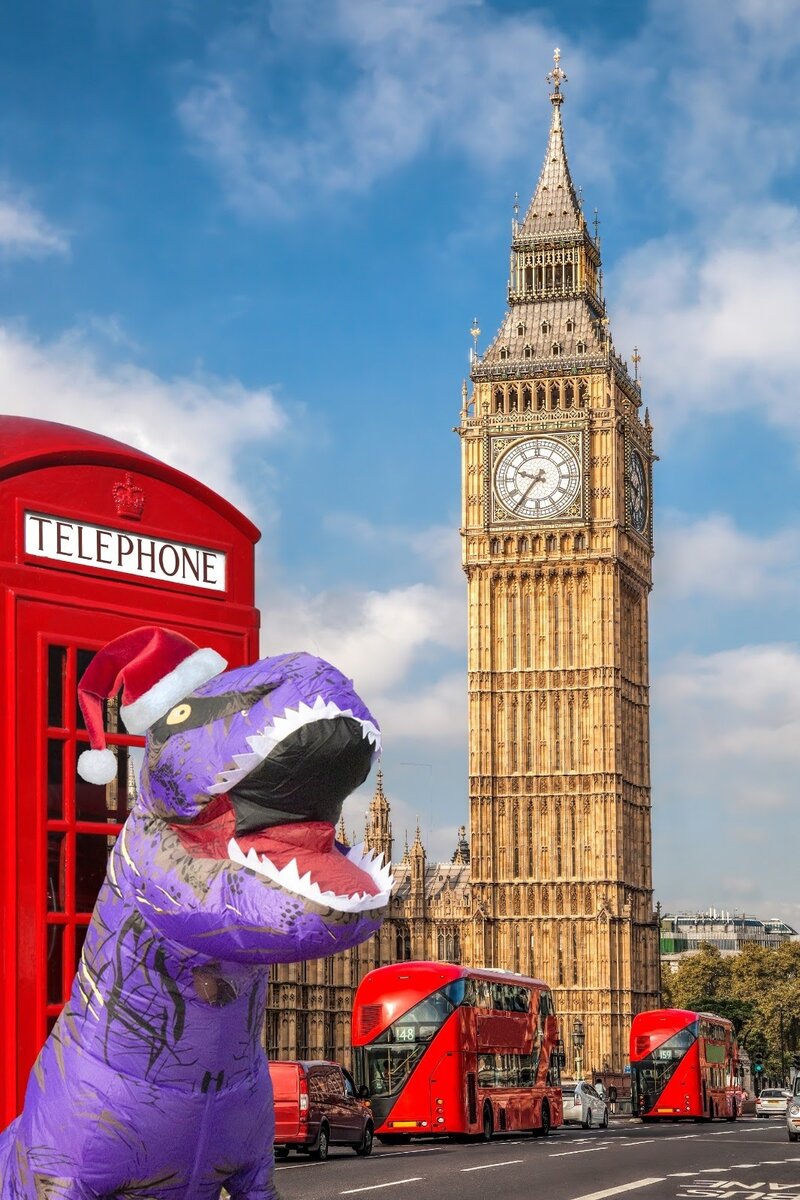 MY COOKIE DOUGH are now serving freshly made, warm, gooey Cookie Dough in 13 flavours, decorated with the best sauces, fresh ice cream and toppings including Kinder, Lotus Biscoff, Nutella, Terry's Chocolate Orange, and more.

To coincide with the Pop-Up launch, two brand-new flavours are available exclusively at the Leicester Square store – the indulgent 24K Biscoff and mouth-watering Brown Sugar Boba Tea Cookie Dough Stacks. Guaranteed to tantalise those taste buds! (view menu)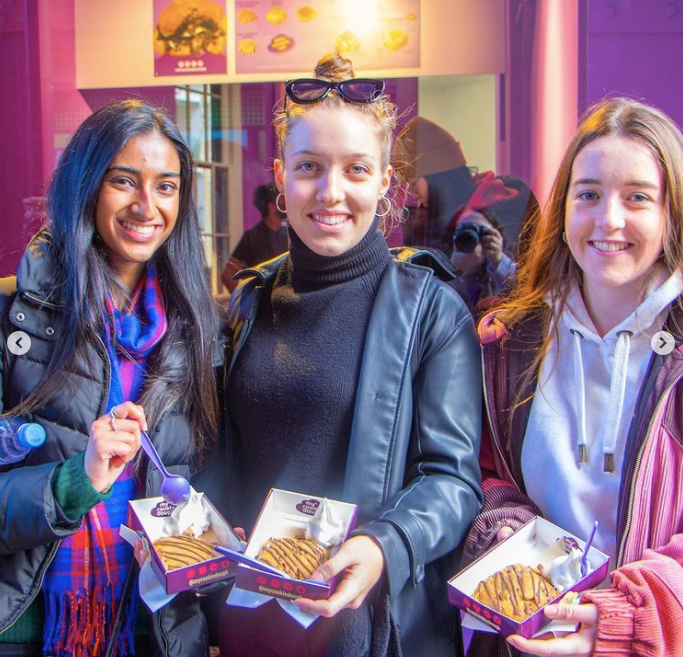 12 DOUGHS OF CHRISTMAS GIVEAWAY!
DATE: Wednesday 1st December – Sunday 12th December 2022
TIME: 12pm – 2pm daily
LOCATION: Across Central London
OFFER: Free Desserts – A different cookie dough flavour for each of the 12 days
(first come, first serve)
HOW TO WIN: Spot Dino, snap a selfie and tag @mycookiedough on Instagram to win.
On The First Day Of Christmas, Dino Gave To Me…
MY COOKIE DOUGH "Dino the doughnosaur" will be roaming the streets of Central London daily between 12pm – 2pm, from 1st – 12th December.
For 12 days, Dino will be rewarding urban explorers a limited number of tokens to claim free desserts from the MY COOKIE DOUGH pop-up store menu.
A different flavour will be on offer each day, culminating on day 12 with a very decadent Christmas treat – their exclusive Limited Edition "24K Biscoff".
Simply spot Dino, snap a selfie and tag @mycookiedoughon Instagram to win.
MY COOKIE DOUGH POP-UP
Open until Mid-February 2022
68 Charing Cross Road
Leicester Square
London, WC2H 0BT