This is the correct way to reheat your Christmas Dinner the next day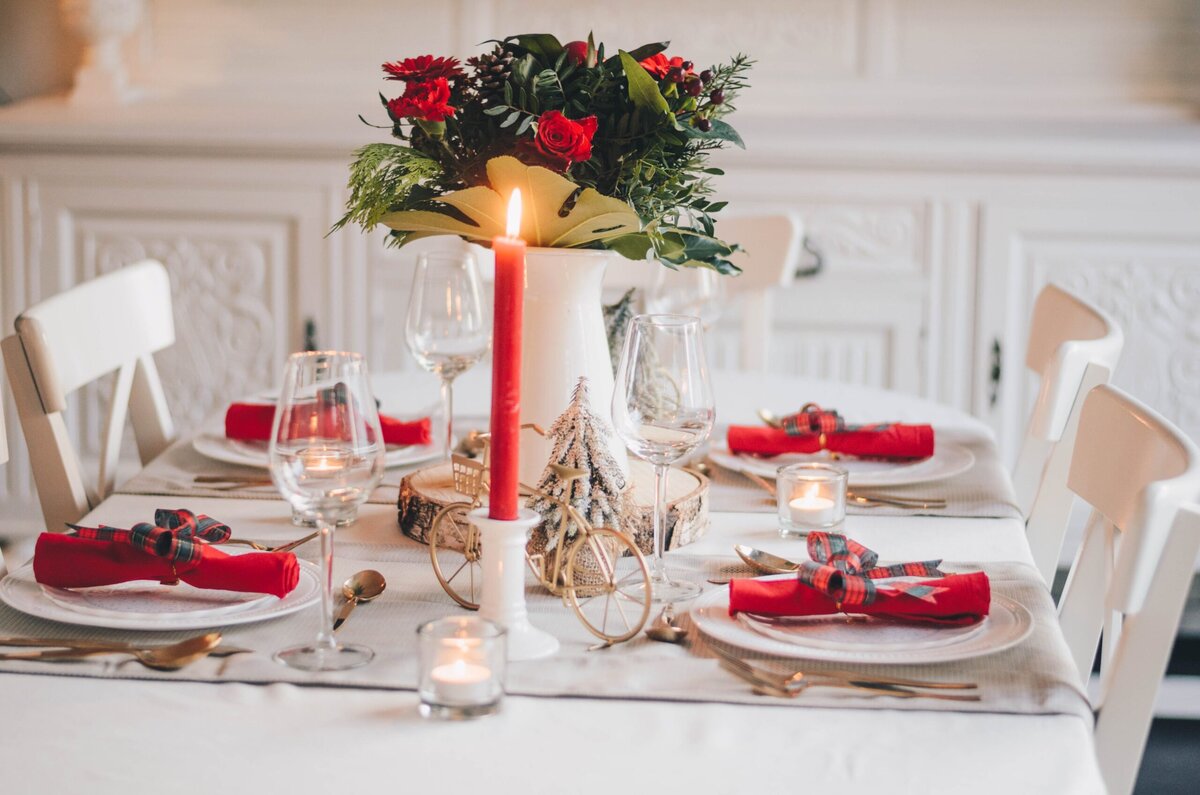 With Christmas around the corner, people all over the world are looking forward to a slap-up festive feast, however, concerning figures show that food waste is a huge issue during the Christmas period, with 270,000 tonnes of food going to waste in the UK.
In a bid to promote a sustainable Christmas and reduce unnecessary food waste this year, Head Chef Wendy Rowley from the award-winning pub, The Black Horse Little Weighton and the food hygiene experts at High Speed Training have joined forces to create three mouthwatering recipes using Christmas day leftovers, alongside advice around the safest way to reheat any remaining food you may have from the big day. 
The first thing you need to know about reheating food…
Before you get stuck into leftover recipe creation,  it's important to ensure you're reheating whatever remaining dinner delights you may have properly.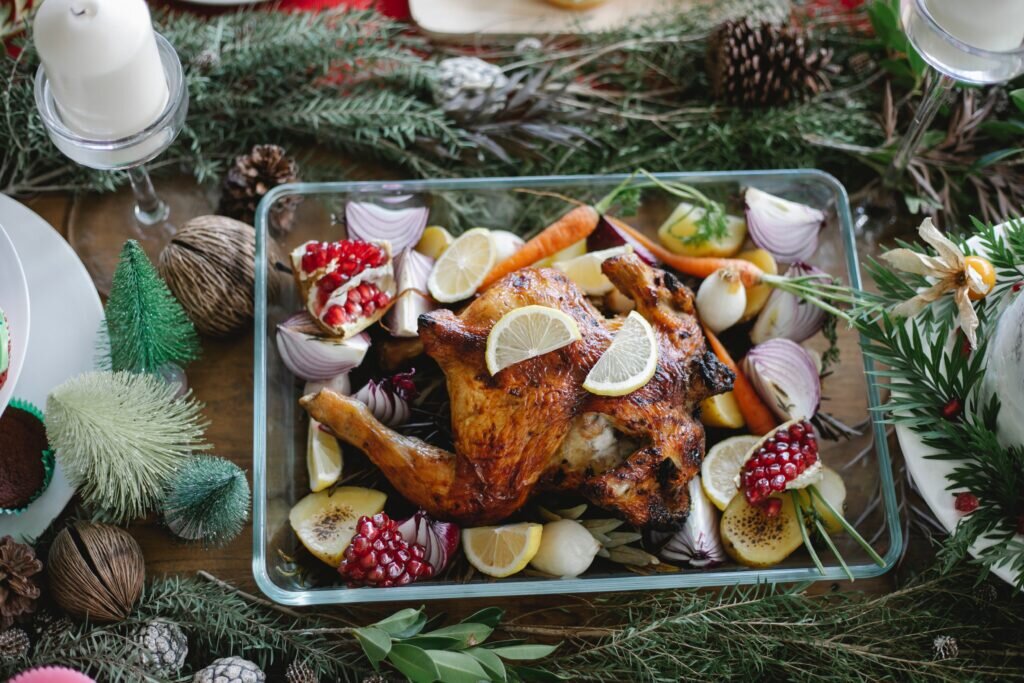 Image credit: pexels
Sarah Taylor, Food and Drink Content Production Manager at High Speed Training says: "Ideally, we should all eat food straight after it has been cooked as this is when it is at its freshest. However, in terms of food safety, as long as you reheat the food at the correct temperature and for the correct duration of time, certain foods can actually be reheated multiple times. Perfect to combat any Christmas day food waste! It is however important to note that the Food Standards Agency recommends that food is only reheated once, so follow this guidance wherever possible.
"The most efficient and safe way to reheat food is in a preheated oven. Depending on the food type the best heat for this is between 160°C to 220°C for a domestic oven.
"You should only eat the reheated food once it is piping hot and visibly producing steam. If you have a temperature probe, use this to check that the food is at least 75 °C."
Can you reheat chicken or turkey twice?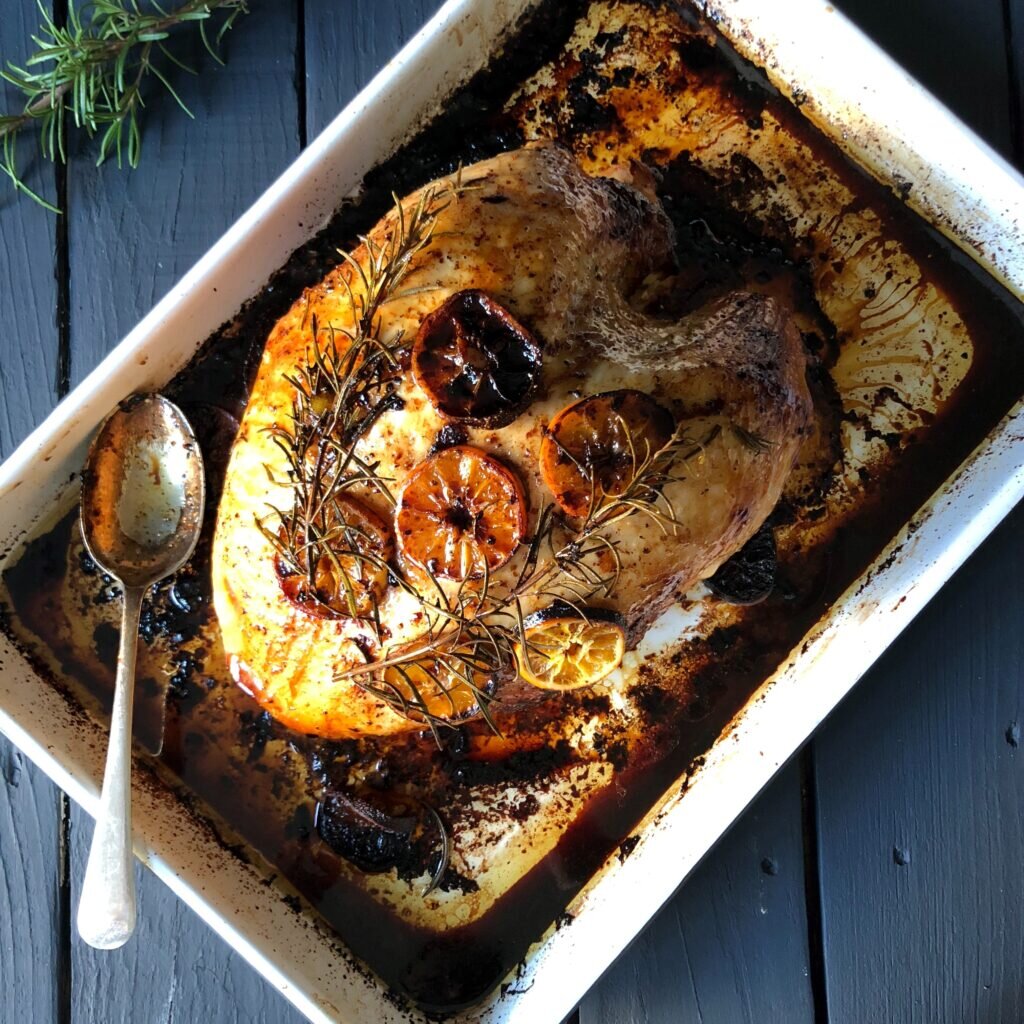 Image credit: unsplash
Sarah explains: "Chicken and turkey are no different from other meats, meaning you can reheat them safely two or more times, however it's recommended to only do so once. When you reheat meat it's extremely important that you properly heat it the whole way through, meaning the meat is steaming in the middle. If you are reheating a large portion of meat or chicken, be sure to check the temperature at the core of the meat – this is the thickest part.
"For ease, if you have a large piece of meat leftover, cut this up into various servings for any leftover meals you plan to make, this way you're able to only reheat each part of the meat once."
With the reheating tips in mind, Head Chef Wendy has created some wonderful Christmas leftover dishes below to inspire savvy home cooks: 
Leftover baked Christmas cheeses with chutney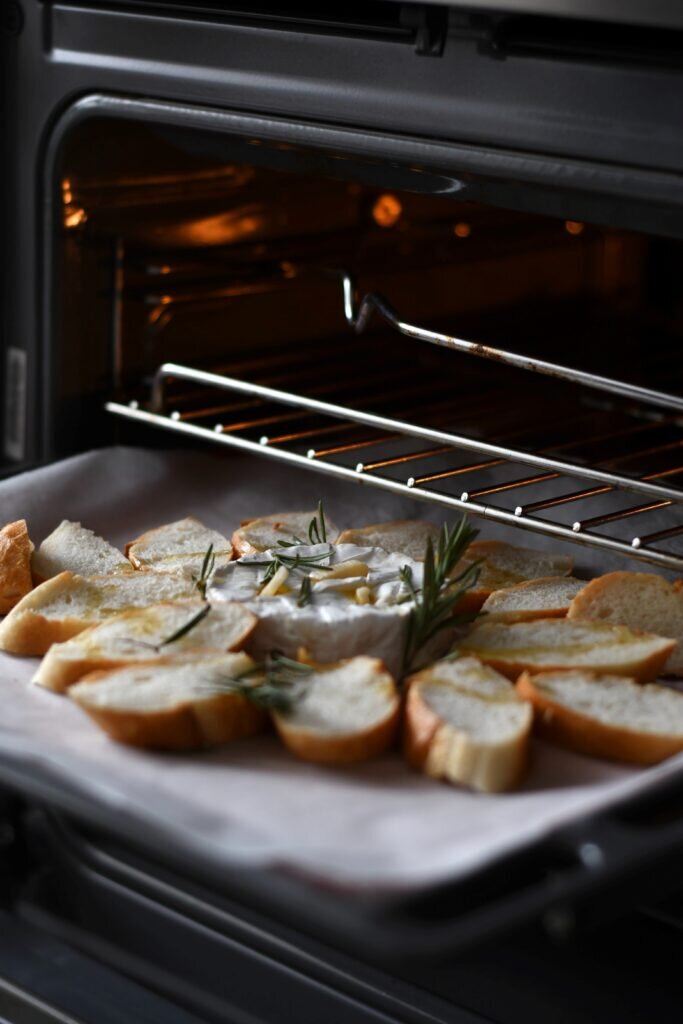 Image source: unsplash 
Have any tip bits of cheese leftover from everyone's favourite cheese board? This baked, gooey goodness is something you simply need to try…
Ingredients
250g leftover cheeses – camembert, brie, stilton, cheddar
80g mixed nuts
20g chutney of choice
A sprig of thyme
To serve
Crusty bread, crackers or celery sticks
Method
Preheat the oven to 180°C
Line an oven dish with a square of parchment paper
Chop the cheeses into 2cm-4cm pieces and fill the lined oven dish with the cheese
Roughly chop the nuts, then place the nuts in a small bowl along with the chutney and thyme leaves and stir well
Spoon the nut and chutney mix over the top of the cheese
Bake in the oven for 10-12 minutes
Remove from the oven and serve while still soft and gooey with crusty bread and crackers
Christmas pudding muffins
(Makes 8)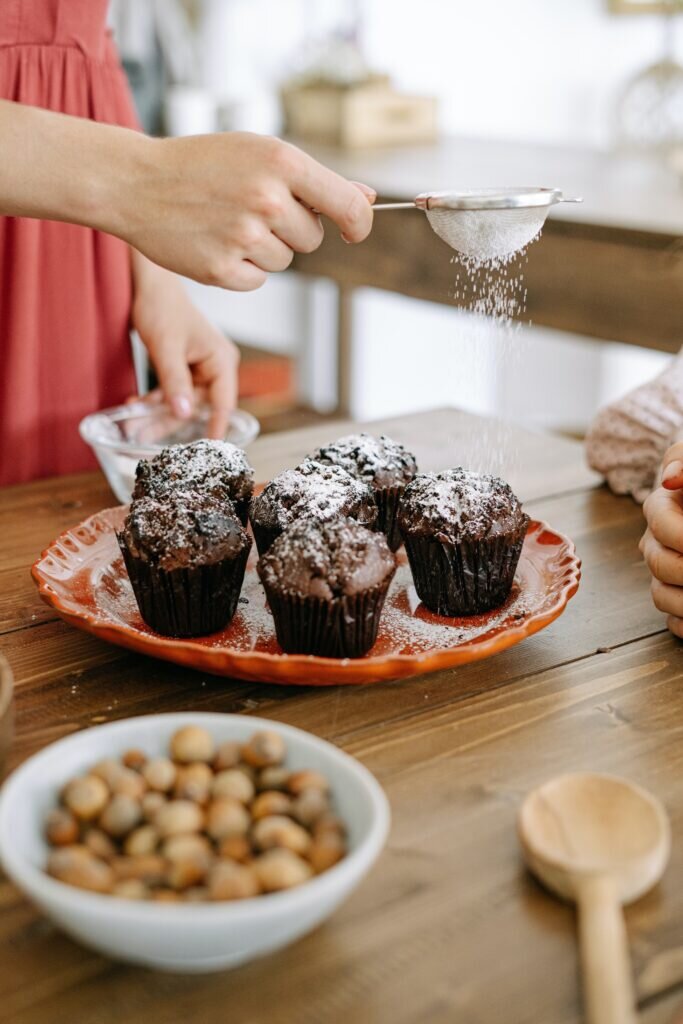 Image credit: Pexels
Ingredients
300g leftover Christmas pudding
1 egg
12ml buttermilk
1 tsp baking powder
140g plain flour
To serve
Serve with leftover brandy cream or ice cream
Method
Preheat the oven to 175°C
Break the Christmas pudding into small pieces
Sieve together the flour and baking powder
Beat the egg and buttermilk in a bowl, add the Christmas pudding and mix well, then sieve the baking powder and flour into the mix. Stir well to combine but do not over mix
Spoon the mix into 8 lined muffin tins
Bake in the oven for 20-25 minutes, until lightly browned and a skewer comes out clean
Christmas dinner soup
(makes 6 portions)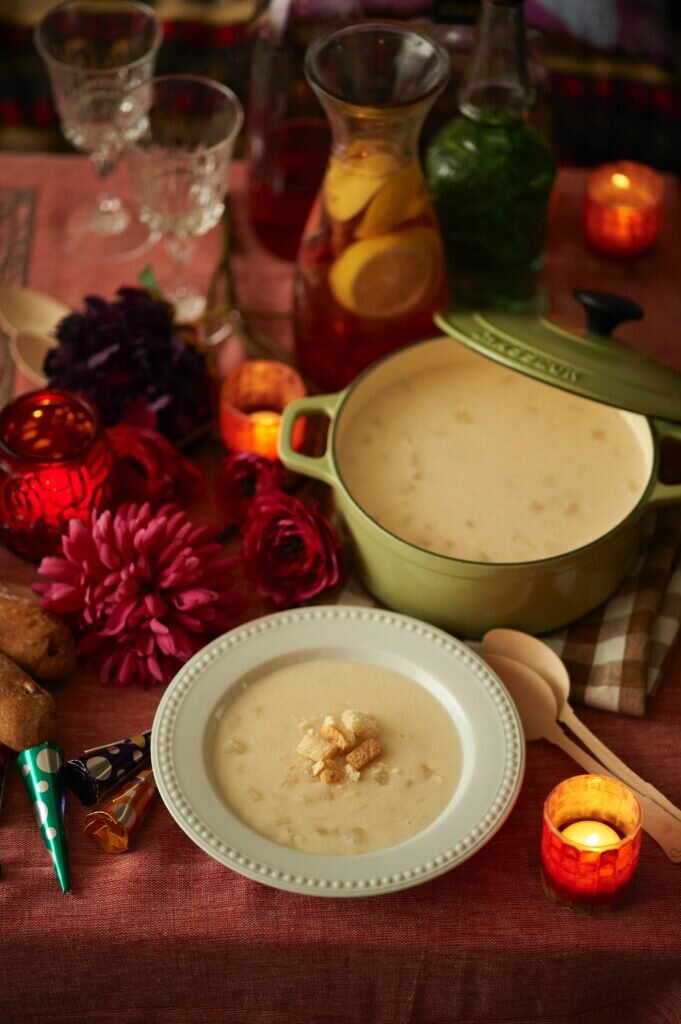 Image credit: Pexels
A warming and indulgent soup that banishes any potential festive food waste…
Ingredients
For the stock
1.5 litres water
1 Turkey carcass & giblets if you are lucky enough to have them!
Vegetable trimmings
For the soup
600g Leftovers:
Turkey
Ham
Roast potatoes
Mashed potato
Pigs in blankets
Brussel sprouts
Cauli cheese
Stuffing
To serve
Crusty bread or Yorkshire puddings
Method
Place the turkey carcass and vegetable trimmings in a large saucepan and cover with the cold water. Bring to the boil, then simmer for 2 hours, skimming off any residue that comes to the surface
Chop all of the leftovers into small pieces 
Once the stock is ready, pour the stock through a sieve and return to the saucepan
Add the chopped leftovers to the pan and simmer for 10 minutes to heat through
Place half of the soup and vegetables into a blender, blend until smooth then return the blended soup to the stock pan and stir well
Add a pinch of salt and pepper and serve with leftover Yorkshire puddings or crusty bread
Find out about food hygiene courses or read more about reheating food safely at https://www.highspeedtraining.co.uk/food-hygiene/