PRINCES GROUP LAUNCHES PLOT9 – ITS FIRST EVER FULLY PLANT-BASED BRAND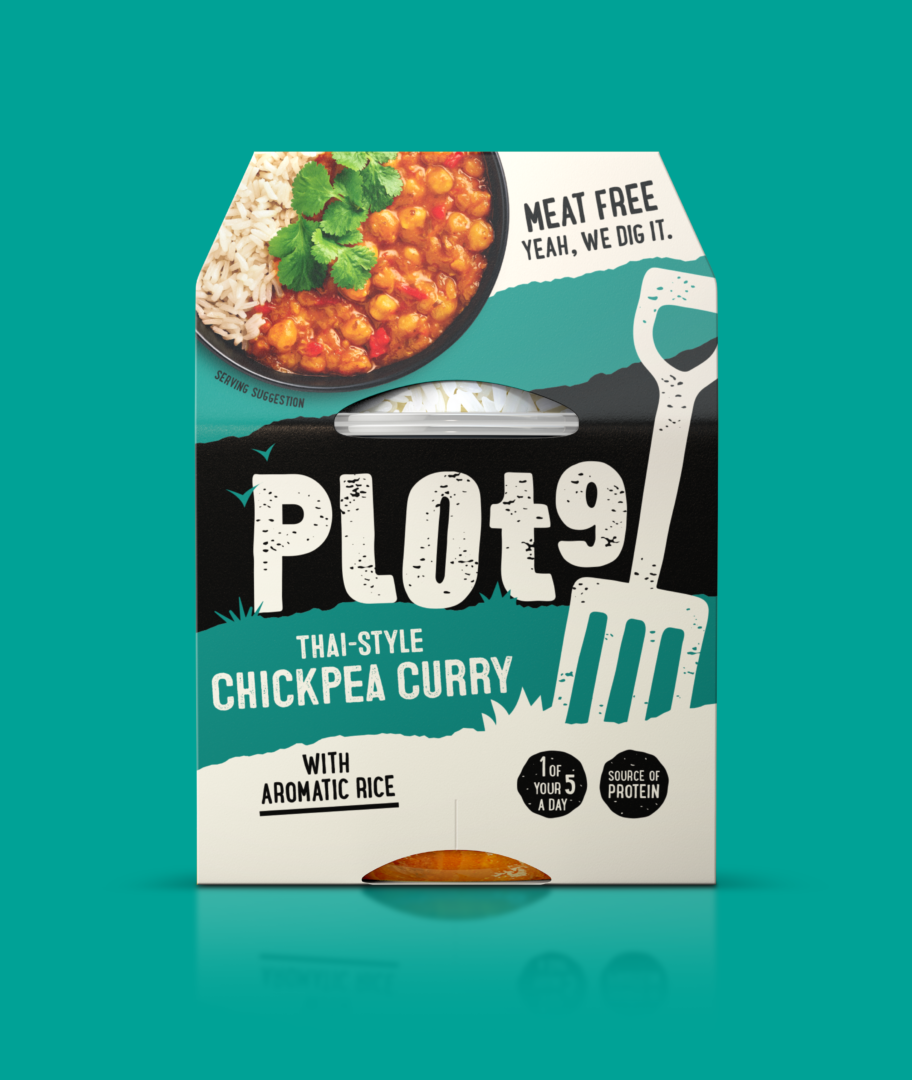 PLOT9 LAUNCHES WITH A RANGE OF HIGH-QUALITY AMBIENT PLANT-BASED MEAL POTS, AND PROMISES FURTHER INNOVATION
Princes Group has launched new disruptor brand Plot9, its first ever dedicated plant-based proposition, with 'no nonsense' meat-free meals to connect with younger flexitarian audiences. Plot9 hits shelves in Morrison's and McColl's in August, as well as Sainsbury's from October this year.
The Plot9 range challenges traditional dehydrated pot snacks with store cupboard meals that incorporate wholesome chunks of real veg – nothing dehydrated, and no artificial flavours or preservatives. The range will build on a growing demand in the ambient hot snacks and meals category (+12.7%[3], ahead of total ambient grocery[4]) driving excitement for both new and existing shoppers.
Plot9 meal pots are available in three different variants – Thai-Style Chickpea Curry with Aromatic Rice, Rich Lentil Bolognese with Wholewheat Pasta, and Smoky Chipotle Bean Chilli with Long Grain Rice. The products are comprised of 2 separate recyclable pots containing a sauce rich in pulses, veggies and spices, alongside a portion of rice or pasta, allowing each pot to retain its optimum quality and texture through cooking – and all still ready to enjoy in under 2 minutes!
This slideshow requires JavaScript.
Plot9 meets modern shopper demands, boasting key claims delivered direct from plants:
1 of your 5 a day
A source of protein
All under 350kcal
Certified Vegan
Alan Eriksen, Marketing Director for the Plot9 brand said: "We developed the Plot9 proposition after seeing the growth in demand for plant-based products[5],  and identifying a real opportunity to stand apart in this rapidly evolving and competitive sector.
"We found that many products focus on replicating meat occasions, which isn't necessarily what a flexitarian consumer always wants, and often doesn't deliver on taste or texture.[6],
With Plot9, we want to challenge the industry with a veg-first attitude that makes plants the hero of every dish, for 'zero-compromise' convenient meat-free meals that still pack a punch when it comes to flavour and quality."
The Plot9 brand will continue to expand with additional innovation planned for early 2022, seizing opportunities in further new categories, supported by an ATL campaign encouraging shoppers to 'pledge to plants' and embrace more meat-free product choices.
RRP £2.50[7] for each 260g pot.
[3] Kantar Total Ambient Hot Snacks & Meals* –Total Market –52we 4 Oct 20
[4] Kantar Total Ambient Hot Snacks & Meals* –Total Market –52we 4 Oct 20
[5] Kantar, usage panel / Meat free and Plant based meals / main meals / 52 w/e Feb 2020 vs Feb 2017
[6] KICR plant-based shopper segmentation, July 2020
[7] RRP is £2.50 per meal but Retail Selling Price will differ depending on the retailer, who will decide on their own pricing strategy for the range.