BETTE BATHS SELECTED BY NOBU HOTEL LONDON PORTMAN SQUARE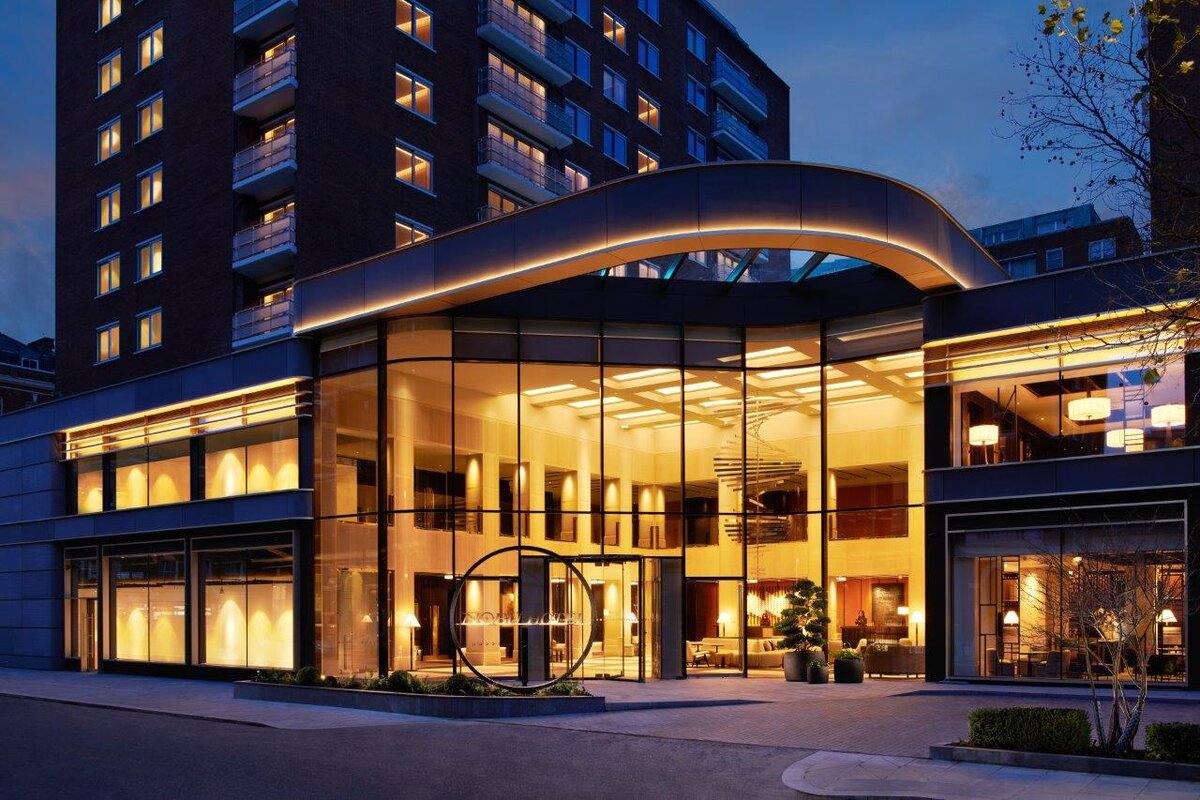 The new Nobu Hotel London Portman Square selected Bette glazed titanium-steel baths for its luxurious bathrooms.
Located in the heart of central London's vibrant Marylebone area, the new luxury lifestyle hotel features 249 rooms, a signature Nobu Restaurant and Nobu Bar with an all-year-round terrace, plus a gym and wellness facilities. The common spaces in the hotel have been beautifully conceptualised by London based architecture and interior design firm, David Collins Studio, and the rooms and suites have been designed by Make Architects.
Bette Baths
Bette provided three different bath styles for the hotel: the freestanding BetteStarlet Oval Silhouette, the BetteOcean shower bath and the double-ended BetteStarlet fitted bath, all made from its luxurious, durable and hygienic glazed titanium-steel.
The BetteStarlet Oval Silhouette baths have been used in the hotel's suites. The luxurious freestanding baths are comfortable for two to bathe together and come in five sizes from 1500 x 80mm to 1950 x 950mm.
Also, providing a relaxing, comfortable bath that is perfect for two, the fitted BetteStarlet baths have a contemporary, oval shape, come with a central waste and in 12 sizes from 1500 x 800mm to 1850 x 850mm.
The BetteOcean bath is perfect for use as a shower bath. It features steep sides at the foot end, for more standing room when showering, and a comfortable sloping back rest at the other end, for relaxed bathing. The bath has a central waste and comes in 12 sizes from 1500 x 700mm to 1800 x 800mm.
Bette baths, shower trays and basins come with a thirty year warranty, are easy to clean and available in over 400 colours, including gloss and matt finishes. Made from natural raw materials, they are completely recyclable and verified to the Environmental Product Declaration (EPD) as per ISO 14025 and to LEED (Leadership in Energy and Environmental Design).
For further information on Bette see www.my-bette.com/en or telephone 0844 800 0547.
This slideshow requires JavaScript.
About Bette
Bette is a specialist in bathroom products that are made of a special metal in a unique manufacturing process: titanium steel sheets are shaped under high pressure and then finished with a thin coating that is related to glass – hence the name "glazed titanium steel". This composite material is perfect for the bathroom (it is skin-friendly, hygienic, durable and robust), and Bette uses it to make its baths, shower areas, shower trays and washbasins.
The Bette family company was founded in Delbrück in North-Rhine Westphalia in 1952, and specialises exclusively in this manufacturing process, because it allows the products to be shaped smoothly with the maximum skilled precision. The manufacturing and administrative headquarters employs around 390 people. The CEO, Thilo C. Pahl, is a member of the owner family.
The range includes baths, shower areas, shower trays, washbasins and bathroom furniture, all made in Germany. Unique items that can be made in various colours and dimensions and open up inspiring interior design ideas for the bathroom. Bette's assembly processes combine high-tech industrial production techniques with tailor-made manufacturing where it benefits the customer. More than half its products are customised to customer preferences. The company offers over 600 different baths, shower trays and washbasin models in a tremendous range of colours.
About Nobu Hotel London Portman Square
Nobu Hotel London Portman Square sits on a prominent corner of Portman Square, W1, in London's upscale Marylebone neighbourhood. Applying a contemporary approach to both aesthetics and hospitality, the hotel boasts a unique design that showcases traditional Japanese architectural details and the use of natural materials. Bringing a new Nobu Restaurant to Marylebone, Nobu Hotel London Portman Square effortlessly blends modern luxury with minimalist Japanese tradition and brings to life signature philosophies from the iconic Nobu brand. The property features 249 guest rooms and suites, Nobu restaurant, Nobu bar and outdoor terrace, a 600-person capacity ballroom, five meetings and event spaces, gym and wellness facilities. The hotel has been conceptualised by London-based architecture and interior design firm, David Collins Studio, in conjunction with Make Architects.