Espresso yourself sustainably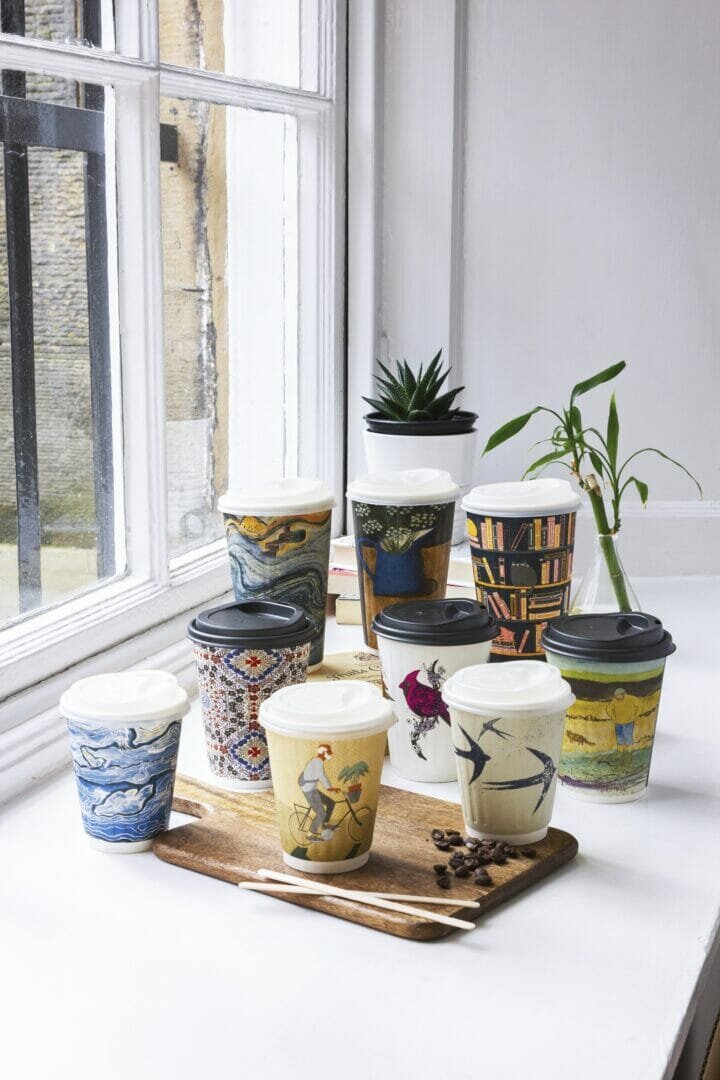 Serving takeaway hot drinks is an excellent addition to hotel drink facilities, especially for conference and meeting venues – and for those wishing to satisfy tourists and business travellers with packed schedules – by offering on-the-go services. Nowadays, when it comes to takeaway, sustainability is vital. "Sustainability is no longer a 'nice to have' for consumers – it's an expectation," shares Sally Whelan, founding director at HGEM, guest experience management. 
Global compostable packaging manufacturer Vegware, offers a full range of plant-based foodservice disposables. And, with their new Gallery Collection hot cups, eco gets arty. These limited-edition designs of eco-friendly hot cups are ideal for sustainable style on the go.
Vegware produces compostable plant-based foodservice packaging using renewable, lower carbon, reclaimed or recycled materials. Their eco cups are artistically designed by Edinburgh-based Coburg House Studios, and made from two layers of sustainable board and lined with PLA, a renewable material made from plants. Perfect for entertaining, special events or business use. 
Award-winning design by Vegware. Commercially compostable with food waste where accepted. Vegware's plant-based hot cups are the perfect solution for hotel managers and catering staff looking to go green. If you're interested in composting, Vegware offers unparalleled zero waste solutions.
Purchase your Vegware hot cups at vegware.com or contact them at [email protected] or +44 (0)330 223 0400.