Lolly – Restaurant and Bar Tech Live show. stand C190
It's Lolly, the EPoS and payments specialist, will be serving up the future at this year's Restaurant and Bar Tech Live show. From the company's first-to-market self-serve solutions to loyalty, payments and pre-order, it's set to be an action-packed show for the team of experts at Lolly.
Over the two days, the company will be exhibiting its exciting suite of products on stand C190 and demonstrating the very best in digital service offerings. 
'Serving your customers the future', is their message this year. As a company Lolly is always striving to be at the forefront of innovation and evolution in their field. From mobile to tablet and terminal, a full range of self-serve solutions will be at the stand on interactive display.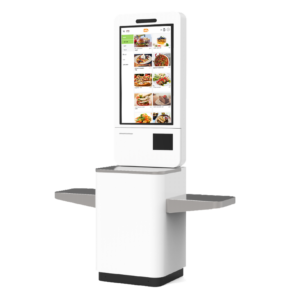 This is the perfect opportunity for hospitality providers to experience and discuss the latest products and technologies ready for implementation – to help them best serve their customers, and grow their own businesses. The Lolly team will be on-hand and ready to share their insights and experience – helping hospitality providers to harness the best products to support them on their future payments and PoS journey.
Peter Moore, CEO at Lolly, will also offer his insights into the future of PoS and payment technology in hospitality as part of the panel seminar, "Digital dining: how to upgrade the customer experience". He will be addressing the audience on the theme of future technologies in the hospitality sector and how providers can be utilising the technology of the future today to deliver better customer experience.
And there's more – following the debut of their first-of-its-kind LollyServe at last year's show, Lolly will be announcing the launch of a new loyalty app – watch this space…