Detox Kitchen takes a bite out of the workplace wellness market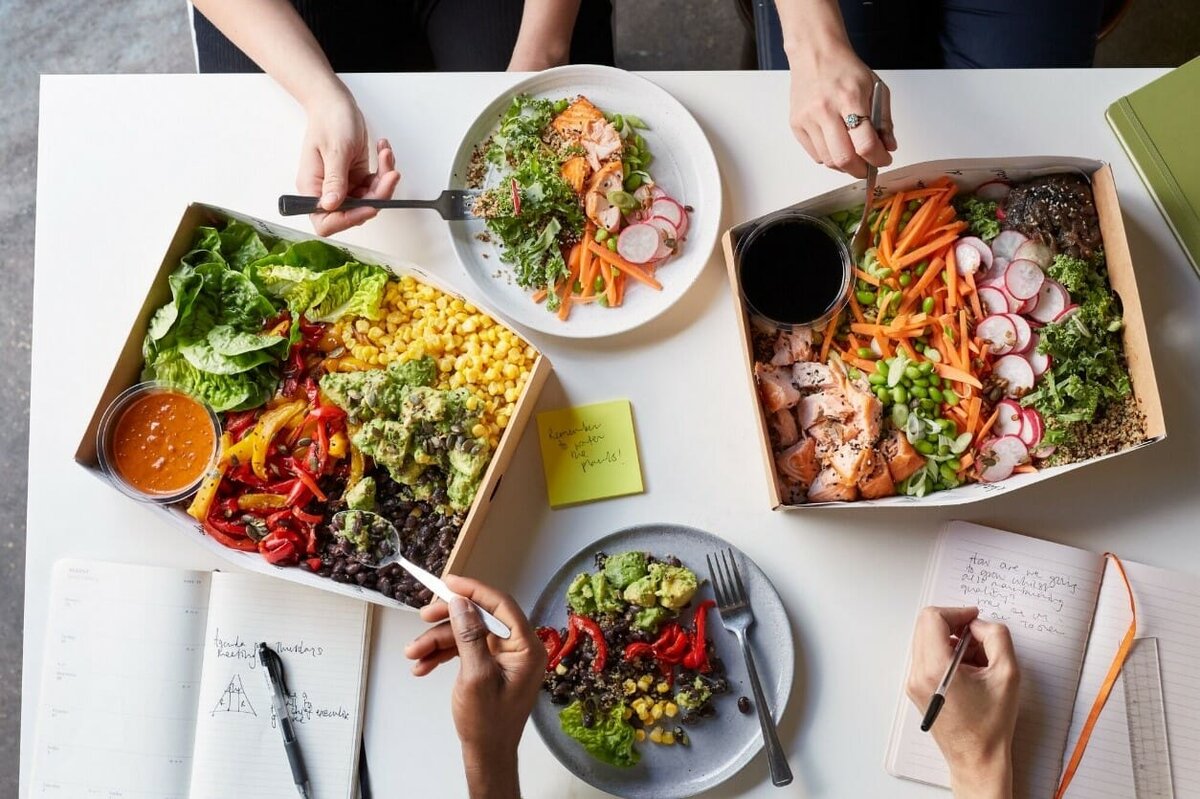 Detox Kitchen spearheaded London's healthy food movement in 2012 when founder Lily Simpson created a market for healthy meals delivered to our homes. Now the business is on a mission to improve the way we eat at work, with the launch of its first corporate catering e-commerce site.
The site, http://detoxkitchencatering.co.uk, will offer an extensive menu of its popular healthy meals from breakfasts, lunch, platters and snacks, all of which are 80% plant-based, and made from only 100% whole foods.
A dedicated pop-up will be available to hire for special events, such as corporate wellness days, allowing organisations to create bespoke experiences for their teams to socialise around food. From a Build Your Own Banana Bread Station or Egg Wrap Breakfast Bar, to a full-on salad spread or even a hangover-prevention station.
Studies have shown that people who increase their portions of fruits and vegetables tend to be happier, more engaged, and more creative. Lily says it's always been Detox Kitchen's mission to help people understand the powerful effect the right food can have on our physical and mental health.
"It's long been our desire to disrupt the status quo of the wider health food industry. There is far too much food produced with little nutritional value – full of sugar and saturated fats, and highly processed – and it's affecting our performance at work. Considering most of us will spend a third of our lives at work, it made sense for the business to enter the growing corporate wellness market."
Lily believes improving the quality of food we consume at work, and how we consume it, needs to be a priority in order to optimise workforce performance and combat mental illness. She left her corporate job over eight years ago, when she became frustrated at the lack of healthy lunch options for workers on-the-go.
Pre-packaged sandwiches, deemed healthy, yet still full of e-numbers and unrecognisable ingredients, were the norm. Taking matters into her own hands, she started making freshly prepared sandwiches and salads for co-workers which led to the creation of her own catering business and eventually Detox Kitchen.
The Global Wellness Institute valued the global workplace wellness market at $47.5 billion, which it says is very small in comparison to the massive economic burden and productivity losses (10-15% of global economic output) associated with an unwell and disengaged workforce.
With lunch breaks almost halving since 2012, to just 16 minutes today, Detox Kitchen created the pop-up for hire to help get staff away from their desk.
"We know it's unhealthy to sit at our desks all day, and we know it's not good to eat our desks while stressed and working – yet we still do it. This is why we decided to create a pop-up experience which encourages teams to socialise and share one of the most important meals of the day."
Detox Kitchen now serves over a million meals a year to health conscious Londoners, who consistently report benefits of improved mood, sleep and energy levels.
Meals are always 80% plant-based, using 100% whole foods – from broccoli and berries to coconut yogurt and oat milk. Ninety five percent of meat, eggs, and fish are UK sourced; 75% of fruit and vegetables are UK/Europe-grown. Everything is free from wheat, dairy, chemicals and refined sugar.
The new site caters to businesses of all sizes with individually packaged salads and breakfasts or platters available. Prices available online at http://detoxkitchencatering.co.uk.