Introducing The Devilishly Hansom Cocktail: Trick-or-Treat?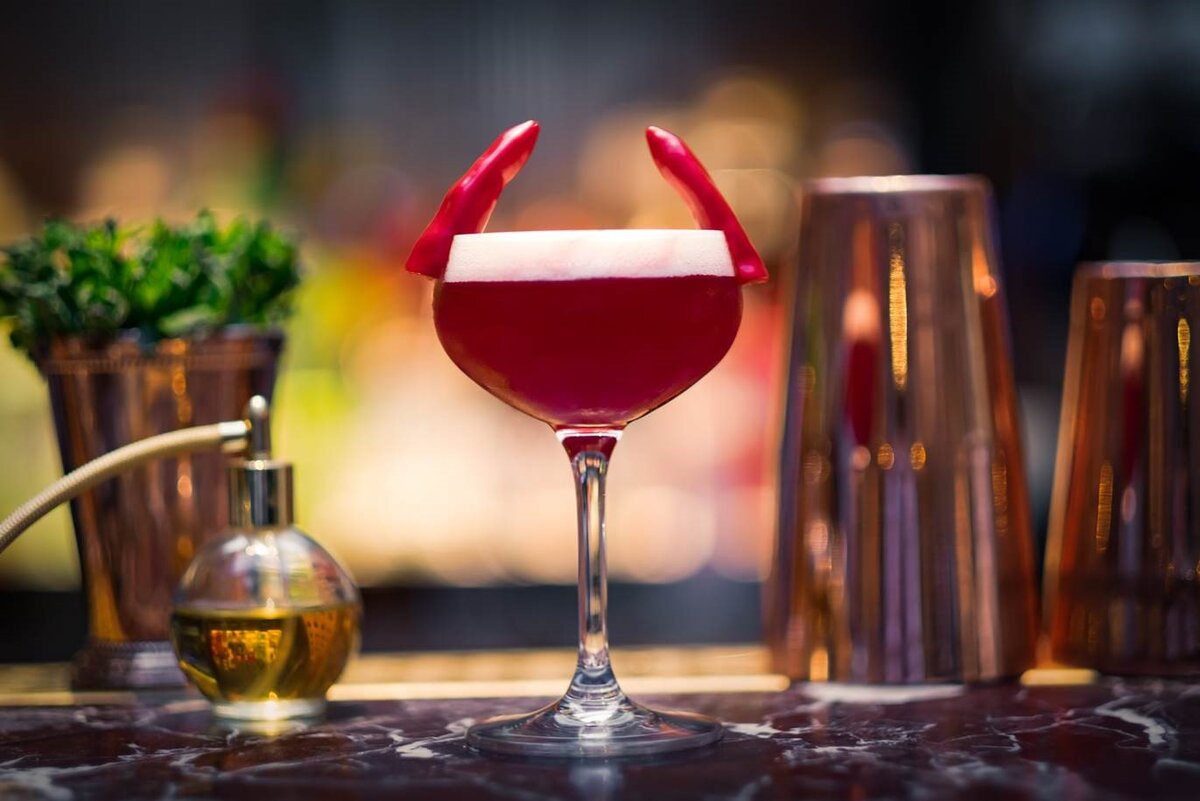 Devil by name but not by nature, The Devilishly Hansom cocktail is a freakishly, fruit-infused concoction with a hair-raising, spicy kick. Named after St Pancras Renaissance hotel's signature bar, The Hansom and created with spellbinding flair, guests will enjoy combined strawberry purée, bold London spirit, chilli-infused Mezcal and Grenadine topped with zesty lime juice. This thrilling tipple is also garnished with miniature horns created from red chillies ensuring each sip is just as wicked as the one before.
The Devilishly Hansom cocktail is available from 28th October – 3rd November and can be sipped and savoured in the gothic surroundings of The Hansom Bar.
Priced at £9 per cocktail
Recipe
35ml chilli-infused Mezcal
15ml Bold London Spirit
50ml Strawberry purée
20ml Grenadine
10ml Lime Juice
PHOTO: ST PANCRAS RENAISSANCE