World's best chefs travel to meet the world's most remote farmers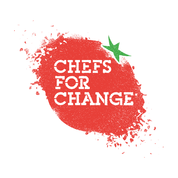 In May 2019, five of the world's best chefs and ambassadors of the Chefs for Change movement, Gaggan Anand, Andoni Luis Aduriz, Luke Dale Roberts and Kyle and Katina Connaughton, are exchanging high-end kitchens for remote fields and fishponds as they travel to eastern Africa and Peru to explore the challenges facing struggling small-scale food producers.
Gaggan Anand, chef at Gaggan, named as No 2 in Asia's 50 Best Restaurants, and Andoni Luis Aduriz, chef at Mugaritz in northern Spain, No 9 on the World's 50 Best Restaurants list, are both heading to Tanzania's Babati District to meet rice farmers. Luke Dale Roberts, chef at The Test Kitchen in Cape Town, South Africa, named as Africa's top restaurant, is travelling to Kenya's Kisumu District to meet fish farmers. Husband and wife Kyle and Katina Connaughton of SingleThread in Healdsburg, USA, winners of the 2018 Miele One to Watch Award, will go to Peru to meet coffee and cocoa farmers.
The farmers the chefs will meet are taking part in projects run by Farm Africa, an international NGO dedicated to driving agricultural and environmental change in eastern Africa, and TechnoServe, a leading non-profit organisation dedicated to harnessing the power of the private sector to help people lift themselves out of poverty.
The chefs will witness first-hand how poverty, environmental degradation, climate change and lack of access to markets are thwarting the potential of small-scale food producers, but will see how efforts to improve agricultural expertise, manage and preserve ecosystems, and develop links to markets can transform lives across whole communities.
The chefs will learn about local cuisine and work with local farming families to create dishes using the produce from the projects they visit.
A short film about the chefs' trips will be shared by the World's 50 Best Restaurants. Farm Africa, the official charity of the awards, will work with the chefs to share stories about how the projects they visit are contributing to achieving one or more of the UN's 17 Sustainable Development Goals (SDGs) that aim to end extreme poverty, hunger, inequality and injustice, and fix climate change by 2030.
Luke Dale Roberts commented:
"I am honoured and excited to work with the Farm Africa organisation. I look forward to visiting Kenya and learning more about the fish farming in the region. Supporting local farmers and growers who are invested in their communities and engaging and promoting sustainable farming methods is something I am deeply passionate about."
Gaggan Anand commented:
"I am proud to help spearhead a movement that celebrates the power of agriculture to transform the lives of small-scale food producers, without whom my profession would be impossible."
Kyle Connaughton commented:
"We are proud to join Chefs for Change and begin our work supporting smallholder farmers in Peru. It's an honour to be joining the growing number of chefs to support sustainable farming causes around the world and to move the needle to create build better food systems for all."
William Drew, Group Editor at The World's 50 Best Restaurants, commented:
"Having helped Farm Africa to launch the Chefs for Change initiative last year, The World's 50 Best Restaurants is excited to see the project kick on in 2019 and beyond. By introducing many of the world's leading chefs to the fantastic work that this organisation does, we hope to help raise the profile of key issues around food production and sustainable agriculture. We feel that our enduring relationship with our charity partner Farm Africa is stronger and more fruitful than ever."
Nicolas Mounard, Farm Africa's CEO, commented:
"We are thrilled to host trips introducing some of the world's very best chefs to farmers growing staple crops in Tanzania and rearing fish in Kenya. The chefs and the farmers are united by their dependence on and passion for food: for smallholder farmers and gastronomic innovators alike, working with ingredients such as rice and fish is more than just a job, it's the cornerstone of life. The chefs' visits will highlight the vital role sustainable agriculture plays in reducing poverty, achieving gender equality and improving nutrition worldwide."
William Warshauer, President & CEO of TechnoServe, commented:
"For many of us, chocolate and coffee are simply enjoyable treats. For small farmers in Peru, they are also a path out of poverty. We are so honoured to partner with food leaders Kyle and Katina Connaughton as we work to help farmers grow more and better cocoa and coffee, and to connect with markets that improve their incomes, their lives, and their communities," said William Warshauer, President and CEO of TechnoServe.