UKs most promising bartenders announced for 2019 BACARDÍ Legacy Cocktail Competition
Four UK bartenders have been named as the most promising at this year's BACARDÍ Legacy after battling it out in the competition's regional heats.
Clare Morrow (Leeds), Will Meredith (London), Chelsie Bailey (Bristol) and Ken Langenfeld (Edinburgh) will compete for the final time in March, hoping to impress the judges with their cocktail entries. The UK winner will then be announced at an industry dinner and will represent the UK at the global final in Amsterdam.
Clare Morrow, currently working at Leeds' Vice & Virtue presented judges with her 'Sinergia' cocktail (Spanish for synergy). The Sinergia embodies the idea of being able to tell a story and then toast to it afterwards, it is about togetherness in that moment. Giving up a job in the city to pursue her dream, Clare is a woman on a mission with her sights set on securing her place in the global final this Spring.
Will Meredith is no stranger to BACARDÍ Legacy having entered the competition twice before. Inspired by his experience in the competition to date, his cocktail 'The Bricklayer' represents resilience and growth. A cocktail that is rooted to the Bacardi family, 'The Bricklayer' pays homage to a generation of bricklayers within the family. Now working at Dandelyan at Sea Containers Hotel, winner of the World's Best Bar Award in 2018, Will's credentials as head bartender are evident in his cocktail.
Chelsie Bailey's black book of cocktail recipes is as extensive as you'd expect from someone who has spent over 13 years behind the bar. Having undertaken a military-style analysis of over 150 previous BACARDÍ Legacy cocktail entries, Chelsie brings considerable knowledge and experience to the table in the form of her "Rum Reverie" cocktail for BACARDÍ Legacy 2019.
As a former chef at a Michelin star restaurant, Ken Langenfeld thrives on the creativity involved in bartending despite his mantra being one of simplicity. BACARDÍ Legacy 2019 marks his first time entering a cocktail competition, but his love of the outdoors and foraged ingredients have wowed the judges so far, coming together in his "The Outsider Cocktail".
Next month, all four bartenders will visit Puerto Rico and Miami as part of their Legacy journey, where they will explore the history of BACARDÍ at the Miami archives (a collection of family and company artefacts dating as far back as the 1850s), as well as the craftsmanship behind the world's most awarded rum at the BACARDÍ distillery in Puerto Rico, to further inspire their campaigns.
Metinee Kongsrivilai, UK Brand Ambassador for BACARDÍ, said: "We've seen an incredibly high standard of competitors in the UK this year. Clare, Will, Chelsie and Ken not only demonstrated that they have what it takes to make a winning Legacy cocktail, but also excited us with the stories behind their drinks. We wish them the best of luck for the upcoming UK final and would like to congratulate everyone who has taken part so far."
 The BACARDÍ Legacy Global Cocktail Competition final will take place in Amsterdam on 14th May. Finalists will need to showcase their creativity and expertise to produce a unique cocktail that can stand the test of time and sit alongside classic BACARDÍ cocktails such as the Original BACARDÍ Mojito, the Original BACARDÍ Daiquiri and the BACARDÍ Old Cuban.
THE COCKTAILS
Clare Morrow: Sinergia
50ml BACARDÍ Ocho Reserva Rum
5ml Montenegro Amaro
10ml fresh lime Juice
10ml Salted Agave Syrup (2:1 +1g sea salt)
50ml Champagne
Stirred with cubed ice, single strained into flute and topped with Champagne. Garnish with discarded lime zest
#sinergia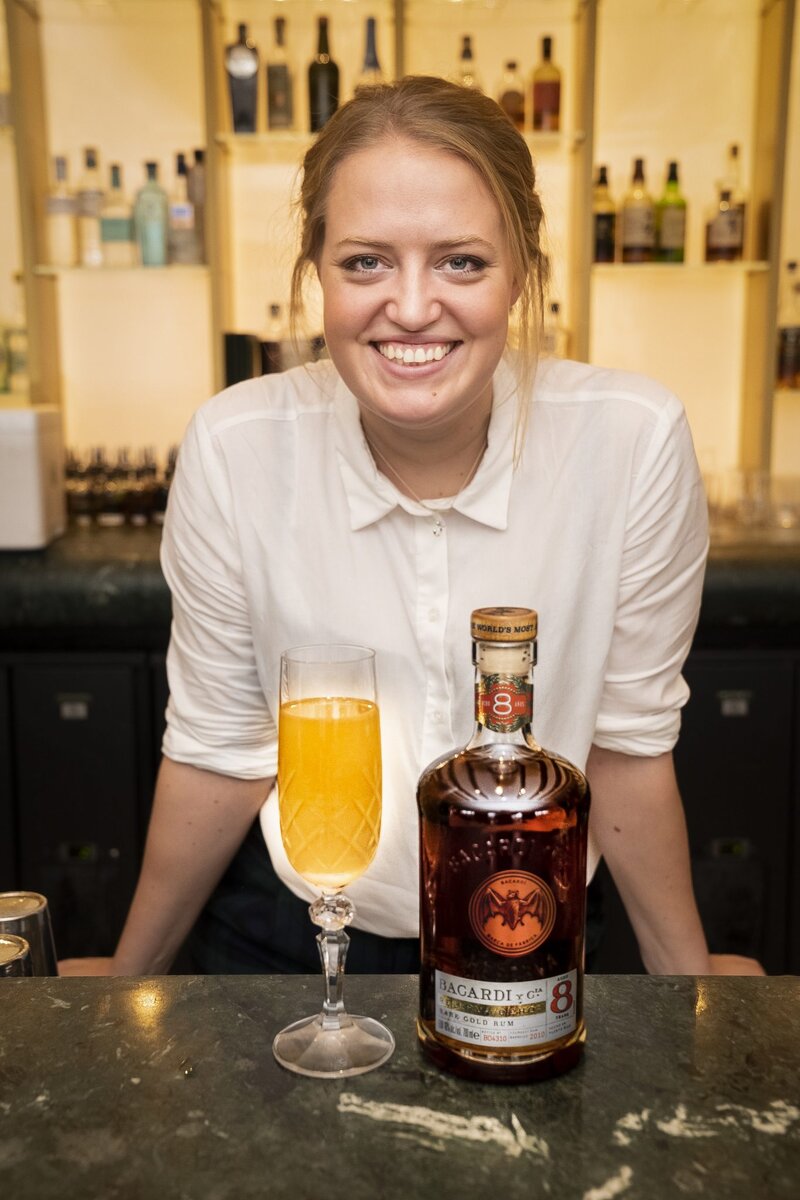 Will Meredith: The Bricklayer
40ml BACARDÍ Carta Blanca Rum
10ml Amontillado Sherry
20ml fresh lemon juice
12.5ml orgeat
2 x dashes orange bitters
1 x dash Absinthe
Shaken with cubed ice and serve short over block ice. Garnish with a discarded orange zest and an orange slice.
#thebricklayer
#boozeforbricks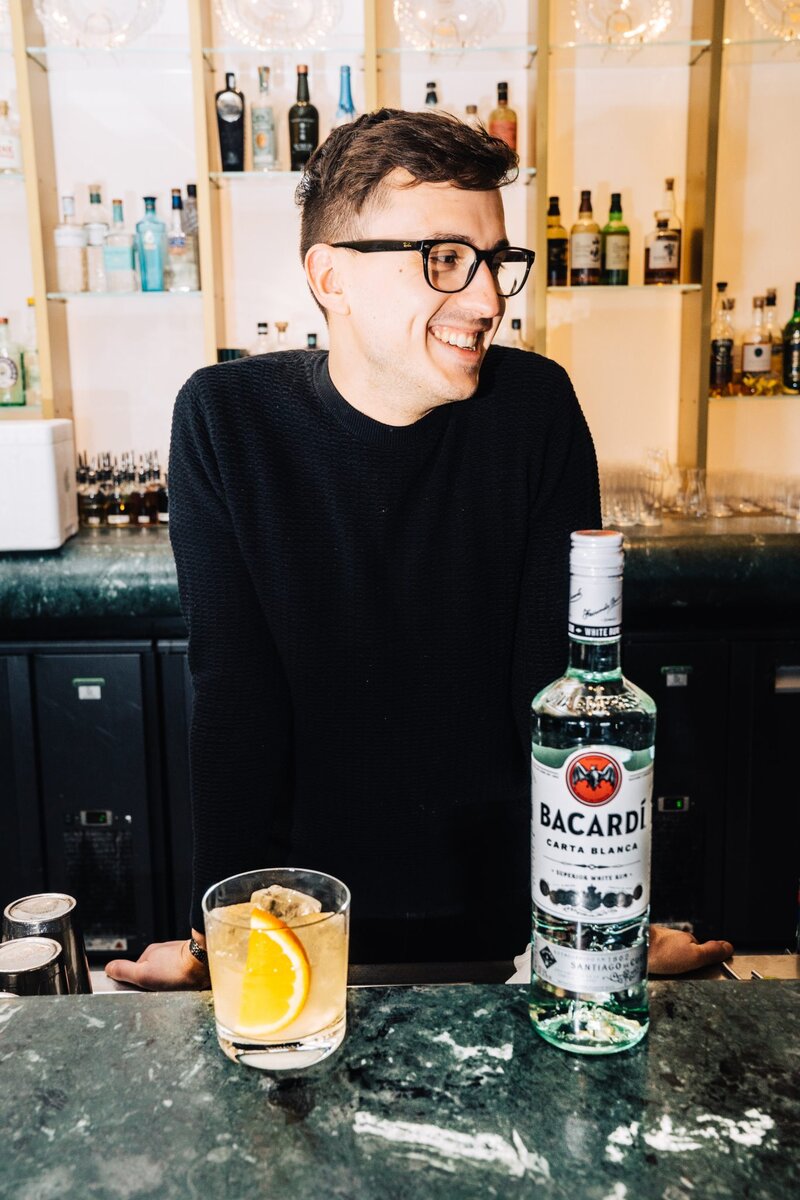 Chelsie Bailey: Rum Reverie
25ml BACARDÍ Ocho Reserva Rum
25ml Cream Sherry
25ml apricot liqueur
25ml fresh lemon juice
Slice of orange
Shaken with cubed ice. Double strain and serve in a coupette. Garnish discarded orange zest.
#rumreverie
#ladiesoflegacy
Ken Langenfeld: The Outsider Cocktail
50ml BACARDÍ Ocho Reserva Rum
25ml fresh lime juice
10ml lime oleo saccharum
2 x bar spoons of blackcurrant Jam
2 x dashes of Absinthe
Shake all ingredients with cubed ice and double strain into Nick & Nora glass. Garnish with a discarded lime zest.
#theoutsidercocktail
#kenyoushake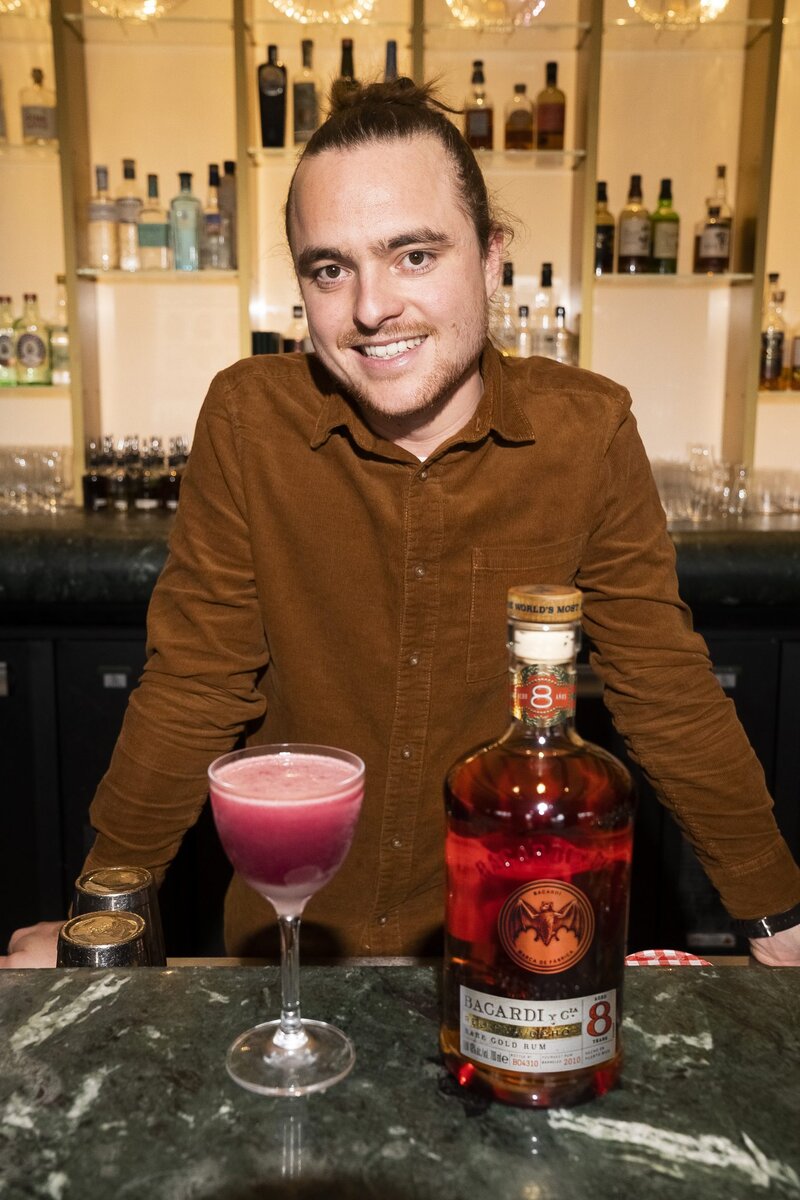 https://www.facebook.com/BacardiLegacyGlobalCocktailCompetition
https://twitter.com/bacardilegacy
http://instagram.com/bacardi.legacy
#bacardilegacy