Celebrate your Wedding Day Chinese Style at Golden Dragon Restaurant Colindale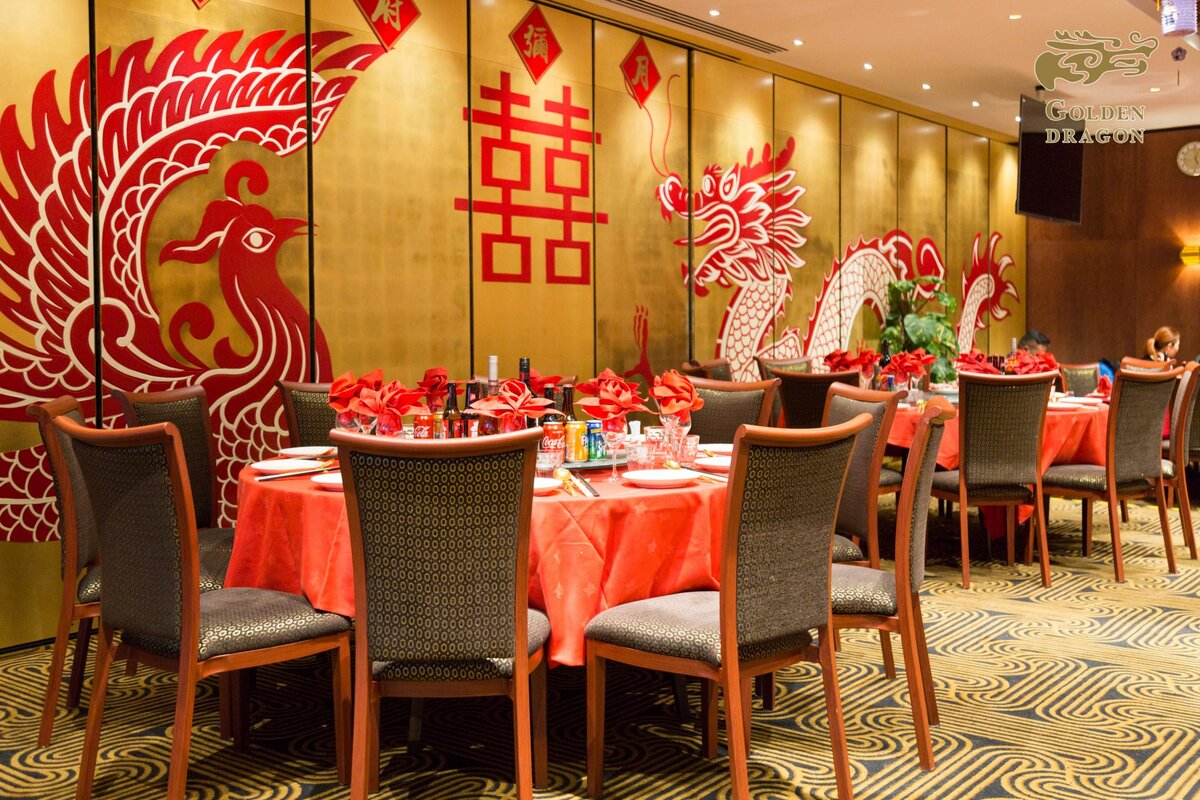 It is no secret that weddings are as wonderful as they are stressful and finding the right venue to hold your reception is never easy.
Golden Dragon Restaurant in Colindale however, is the perfect place to hold your reception.  With a capacity of 360 and elegant Chinese décor, newlyweds can expect a memorable experience.
The restaurant specialises in authentic dim sum which is served from Noon until 5pm; and Cantonese and Pekinese à la carte in the evening. Culinary dim sum delights include Char Siu pork bun; Prawn and chive dumplings; Crispy bean curd rolls; Crab meat and prawn dumpling in soup; and King prawn cheung fun.
The stylish restaurant prides itself on offering the finest authentic Cantonese cuisine. Golden Dragon is famed for its duck which it offers in a variety of ways including the traditional Roast Peking Duck and Aromatic Crispy Duck. The sleek restaurant boasts a large BBQ area which is fired up each morning so that chefs can expertly cook everything on site. Guests can rest assured that all the dishes are prepared fresh that day by skilled Cantonese chefs with over 30 years of experience.
Designed by renowned Stiff + Trevillion, the restaurant's decor flashes hints of golden hues and rich reds complemented by intricate black ink detailing. A wall of gold featuring illustrations depicting a traditional Chinese dining scene spans the entire length of the room, while ornate Chinese illustrations appear around the space on lacquered murals.
Since its opening the restaurant has proven popular with Chinese and Londoners alike. The Colindale hotspot is perfect for large groups and traditional Chinese-style banqueting, as well as couples seeking a more intimate experience.
Golden Dragon serves an extensive wine list, plus a fine wine section as well as a vast tea menu with an impressive range of teas, which are stored in a traditional Chinese tea chest behind the bar.
Golden Dragon, 399 Edgware Road, Colindale, NW9 0FH
For reservations, please call: 0208 2058333
Twitter and Instagram: @GoldenDragon_UK