Brits get into the Christmas spirit at 11.54am Christmas Day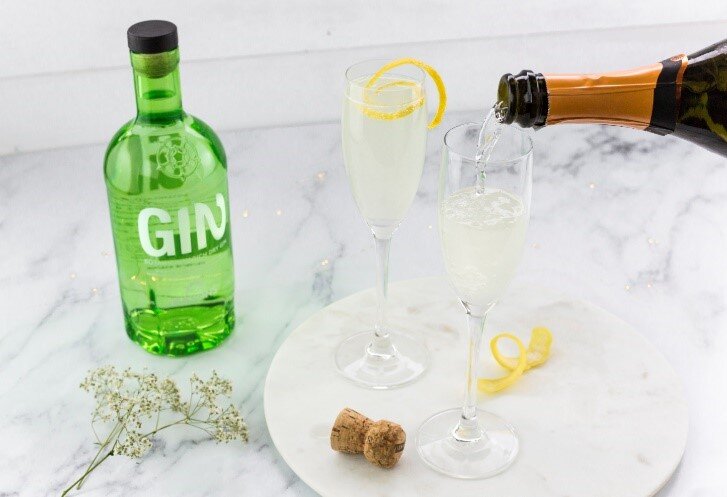 'Tis the season to be merry – Masons Yorkshire Gin reveals the nation's favourite festive tipple
Small batch craft gin firm Masons Yorkshire Gin has released survey findings which show on average, Brits are most likely to reach out for their first alcoholic drink at 11:54am on Christmas Day, with nearly a quarter of those surveyed (23%) kicking off the holiday with a Prosecco, Champagne or Bucks Fizz in hand.
Londoners are the first to reach for an alcoholic beverage with the average taking a sip at 11:03am, whereas those living in the South West of the country are most likely to reach out for their first alcoholic drink at 11:47am on Christmas Day. For those residing in Northern Ireland, 1 in 8 are most likely to toast the start of the day with a mulled wine, whereas 1 in 11 Yorkshiremen opt for a classic beer.
Finding when the festive cheer begins on Christmas Day, Masons reveals for the lady of the house, her preference is to have a G&T after dinner, with over a quarter (26%) stating this was their ideal time to enjoy the quintessentially British tipple. As to the nation's view on the optimum time to enjoy a G&T, there is a North – South divide splitting the country with Northerners opting for after dinner whereas for Southerners, they prefer to drink the juniper-based tipple before lunch to stimulate the appetite before for the turkey appears.
Keeping the family in high spirits, just under a quarter (24%) of Brits who celebrate Christmas perceive themselves to have the role as bartender on Christmas Day, with 1 in 5 (17%) of those surveyed saying Dad usually gets assigned this role.
The Masons team, based in Bedale, Yorkshire, who commissioned the survey of over 2,000 Brits, recently celebrated the company's fifth anniversary, have launched a sensational new gin this month, G12, available at Aldi just in time for Christmas.
The headline fresh and zingy flavours of this exciting hand crafted small batch gin are enhanced through notes of herbs and juniper while citrus bursts add a sharp aspect. A hint of basil results in a unique long and smooth refreshing finish coming through the gin.
Karl Mason, co-founder of Masons said: "There was no surprise that when it comes to Christmas favourites, a glass of fizz is hard to beat as the first tipple of the day.  We know our loyal customers would love to find a bottle of Masons under the Christmas tree ready to enjoy later in the day and this year we are incredibly proud of to share G12 as the perfect gift. Crafted with the same care and attention as every Mason's gin, it's the ideal present for fans of our premium range."
Can't decide between a glass of Fizz and a gin?  Why not enjoy a French 75 – an elegant champagne and gin celebratory cocktail made with lemon juice and sugar (recipe details below) designed for the very best of occasions.
For more information, please visit: www.g12gin.com or follow on social media: Instagram and Facebook
French 75 – Champagne and Gin Cocktail
A gin based classic, this tapestry of gin and bubbles is the perfect cocktail to serve as an aperitif.
 How to make a French 75:
45ml Gin (Masons Premium or G12)
15ml lemon juice
5ml sugar syrup
Champagne
Add gin, lemon juice and syrup to a cocktail shaker with ice. Shake.
Strain into an empty glass. Top up with champagne. Garnish with lemon peel.